Fourteen Years On: Sailing North for the Second Time
Last Monday we shared David Cohan's story of his first trip sailing north along the West Coast. Fourteen years later he retraced his steps, this time with a different boat.
Our second trip back north was in 2000 on Tahu Le'a, our then fairly new Morris 46 cutter. We were still doing the delivery with just Sharon and me. Sharon was by that point beginning to become handicapped, but could still run the boat, especially steering and working from the cockpit. Tahu Le'a could motor at 7.5 knots all day, which meant our daylight-hours range was more like 90-100 miles if motoring or motorsailing in calm or light winds. We made use of her speed, with far fewer stops:
1. Coho, as before, was still a great spot to wait for a favorable day to round Point Conception. And wait we did. In what I felt then, and still believe, was one of the more mature decisions of my life, we waited for two days and three nights while 25-35-knot NW winds blew off Point Conception and beyond. On the morning of the third day we headed out and around on a pleasant motorsail after the winds diminished.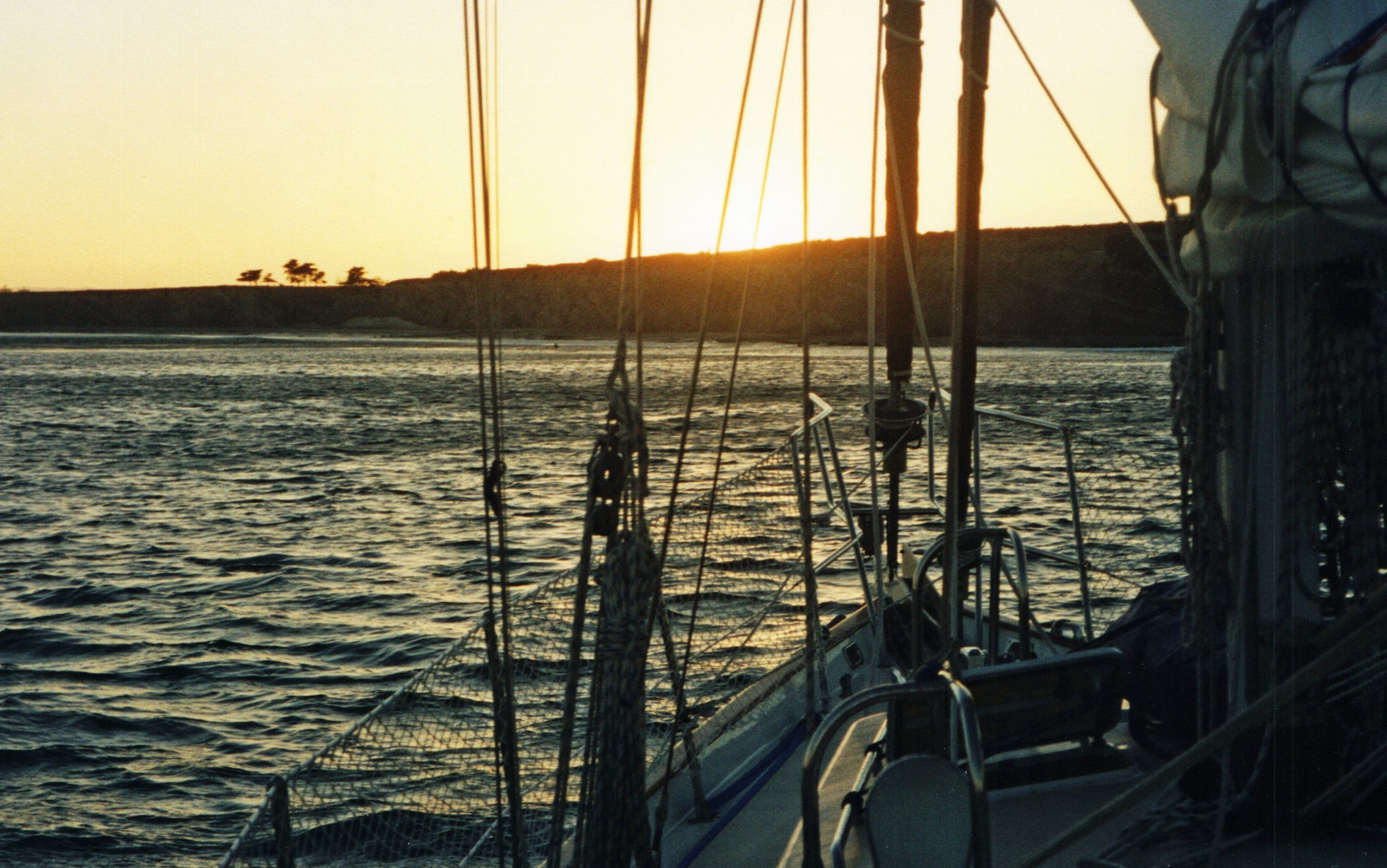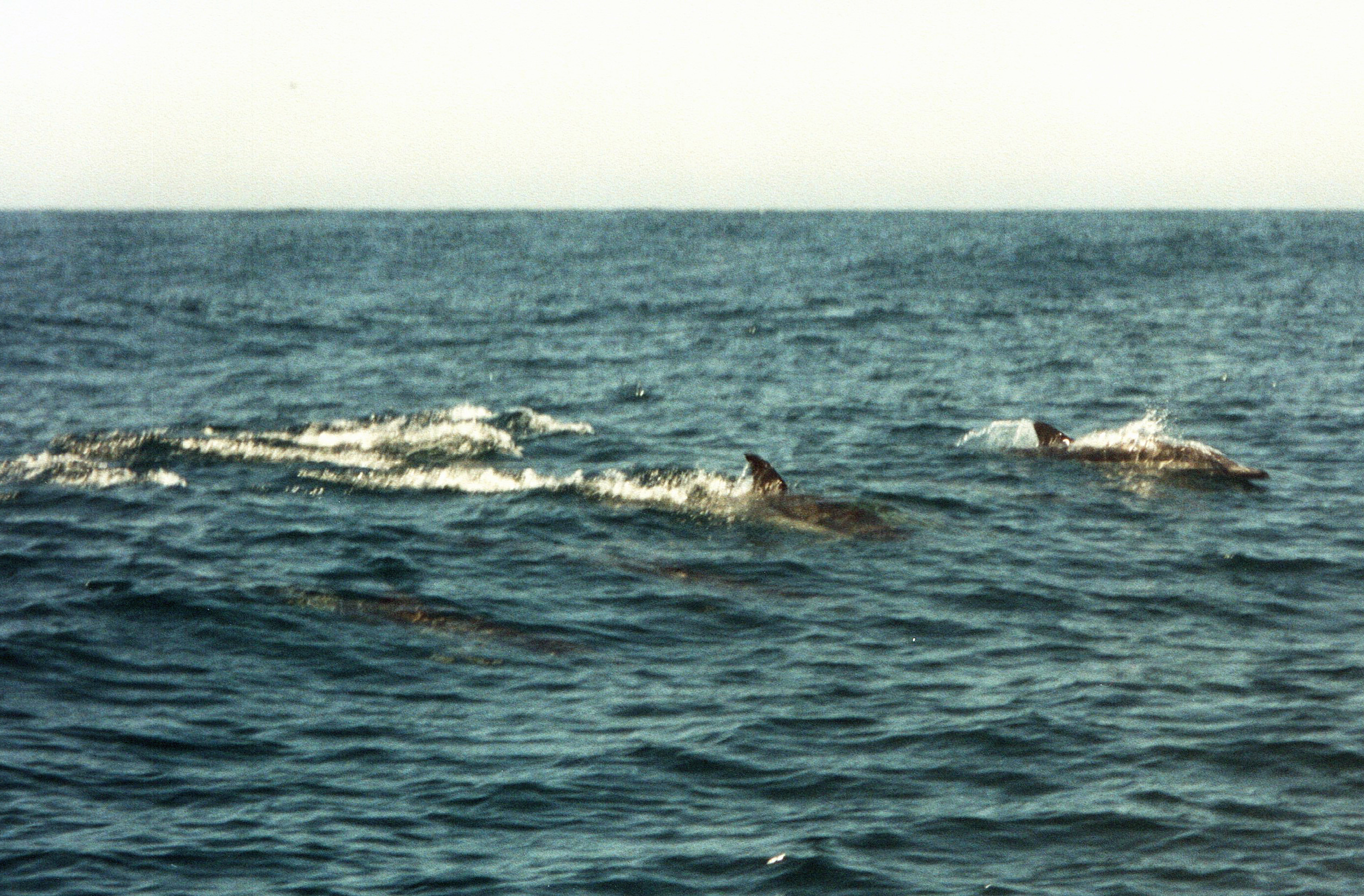 2. San Simeon. We made use of Tahu Le'a's cruising speed and more powerful autopilot to cover 95 miles. Still a beautiful and protected spot.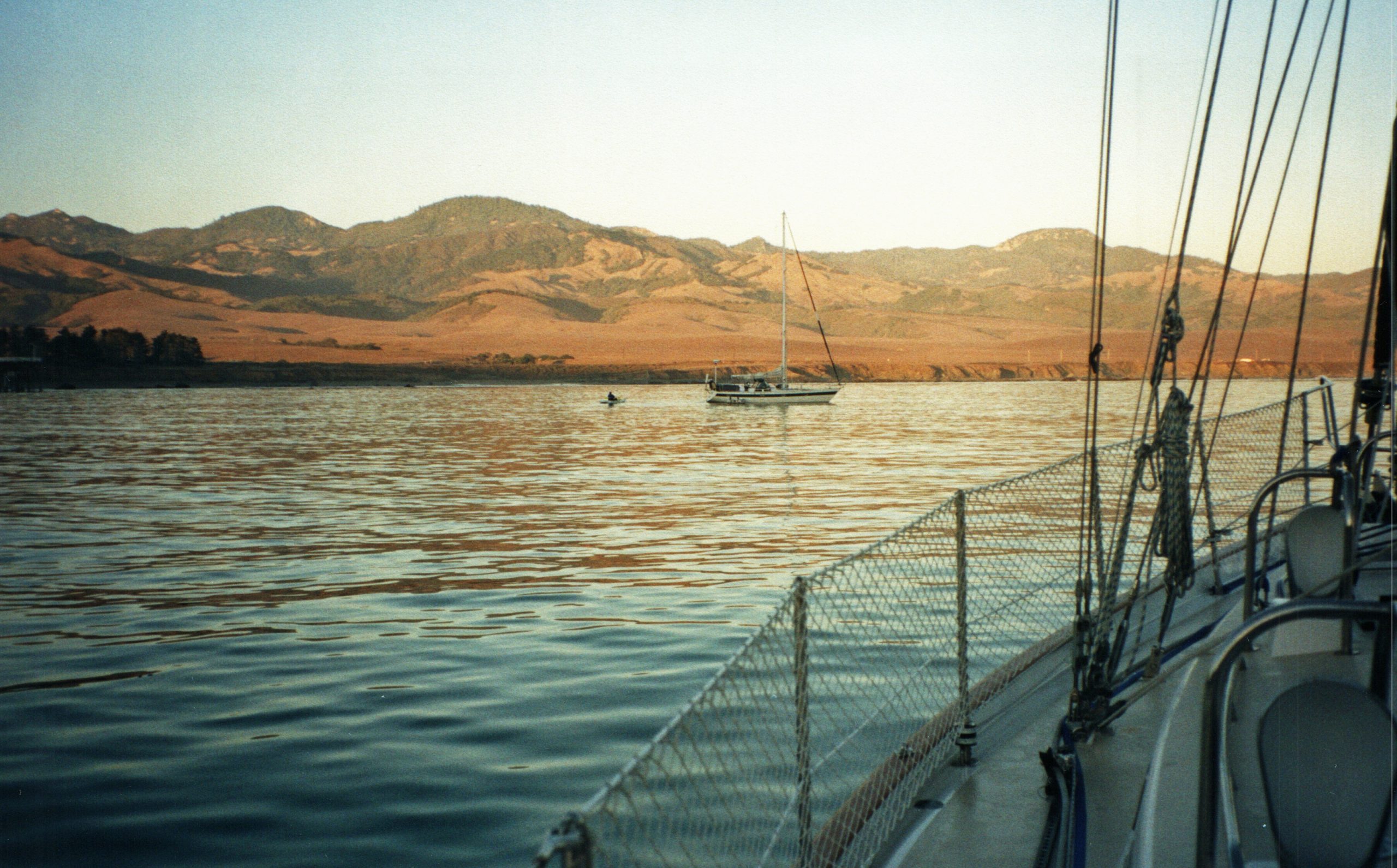 3. Monterey. A 90-mile day allowed us to easily skip Pfeiffer [Cove].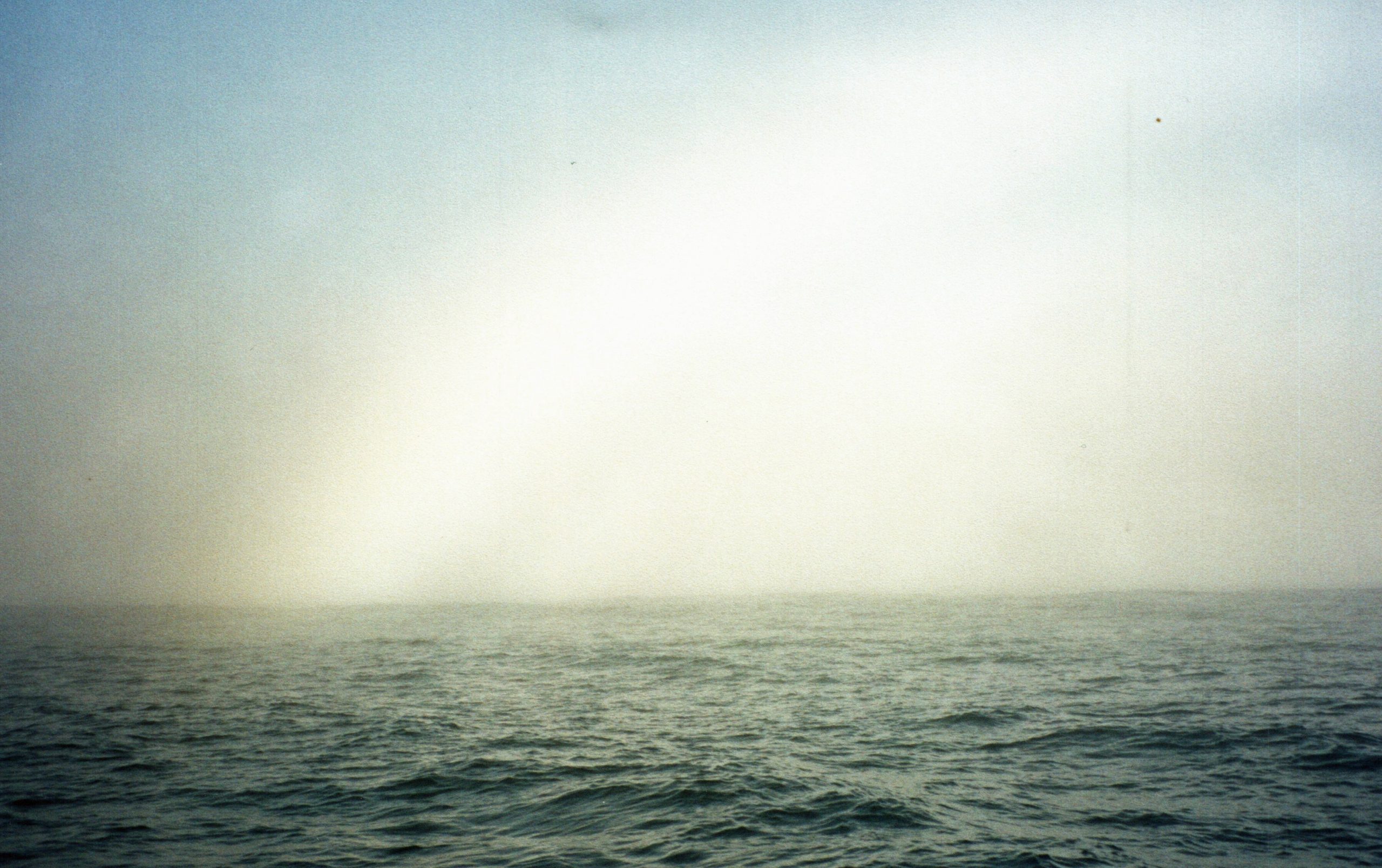 4. Santa Cruz. A short run for a break, and to have dinner with friends who live there.
5. Half Moon Bay.
6. Coyote Point.
Again, an easy trip — only six travel days, as opposed to nine on the smaller and slower Synergy 14 years prior, but with two days added waiting out the weather at Coho.
In case you're wondering, "What goes up must come down" applies here. If David sailed north twice, did he ever sail south? The answer is, yes, he did. 
We've made three trips down the coast, all nonstop from TI Cove or Ayala Cove to Santa Barbara or Fry's Harbor on Santa Cruz Island. Of the three, two (1986 and 1987) were totally miserable — beating or motorsailing into southerly winds and rough seas, in fog or low overcast.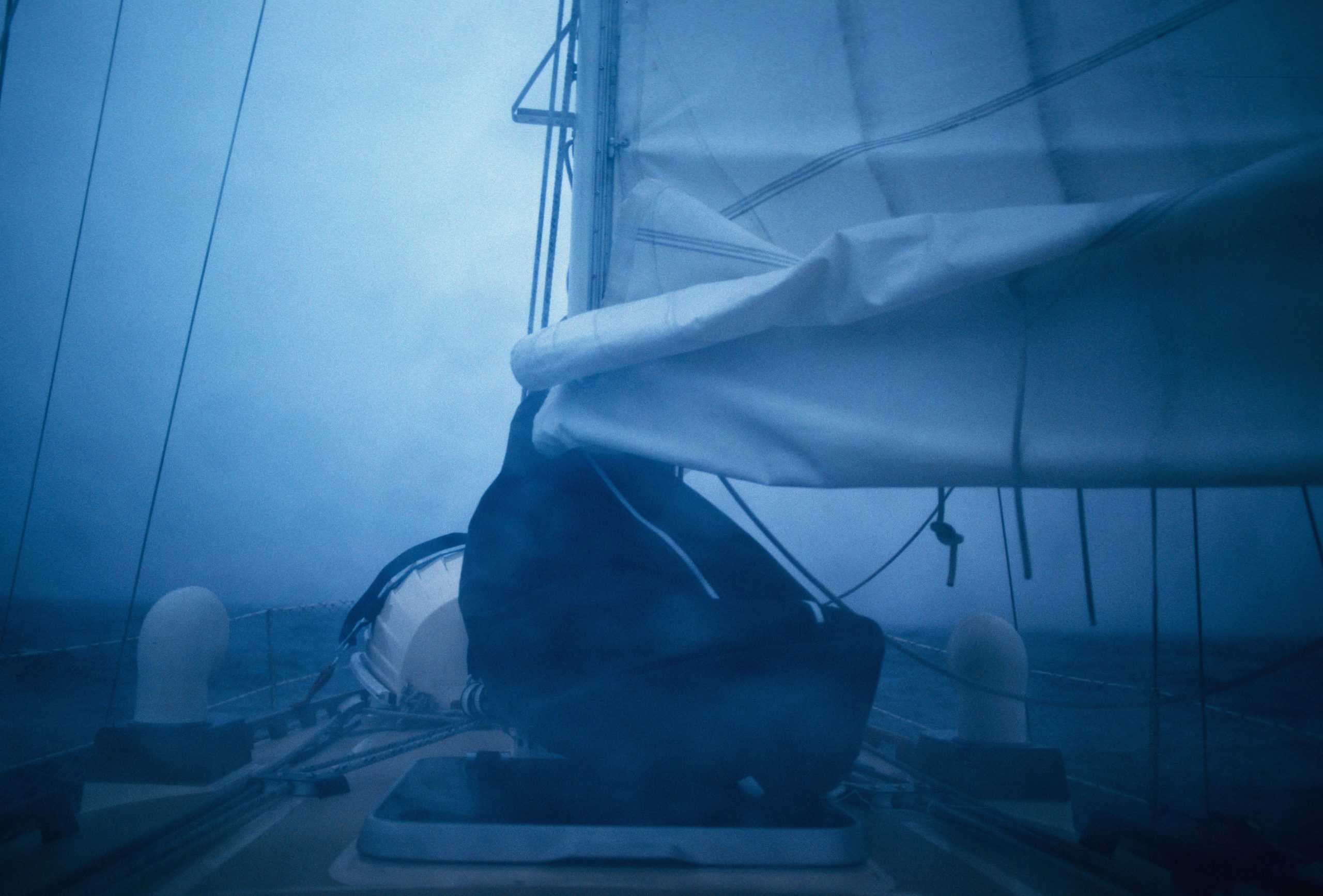 Our third trip, in 2000, was reasonably pleasant with generally good sailing, as one might hope, or even perhaps expect. But our two miserable trips sort of balance out the good luck we had heading back north as noted above.
Receive emails when 'Lectronic Latitude is updated.
SUBSCRIBE