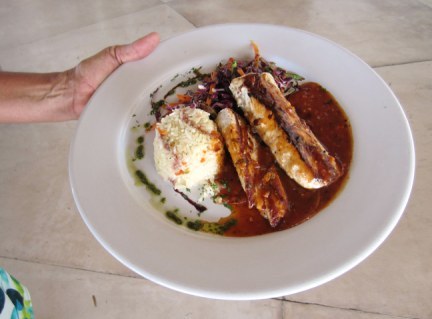 We had 19 responses to last Friday's 'Lectronic about how much the lunch special cost last week at the Ikuai Restaurant overlooking the Marina Riviera Nayarit in La Cruz. It featured a big bowl of vegetable soup or two killer shrimp tostadas, plus the fresh grilled dorado entree with rice and veggies, plus a big piece of cheesecake, plus unlimited ice tea or lemonade. With the price in dollars based on the assumption that the exchange rate was 14 pesos to the dollar, the guesses ranged from $4.30 to "$20 to $40 dollars."
The actual price was 99 pesos or $7.07. The closest guess was that of multi-Ha-Ha vet Craig Shaw of the Portland-based Columbia 43 Adios, who guessed 100 pesos per person. "The food looked delicious, and it would be harder to find a better place on the planet to hang out than the Ikuai," wrote Shaw, a rigger. "By the way, my dad Howie, well into his 80s, has had so much fun sailing with me in Mexico on what used to be his boat, that he wants to bring Camelot, his Hunter 54, down on this year's Ha-Ha. So I've got my work cut out for me getting her ready for the season."
We don't want to give people the wrong idea about the cost of dining out in Mexico, as there are plenty of places that are happy to charge you U.S. prices. This is most often true at places that cater to tourists or are right on the water. But if you ask cruisers, who tend to be a thrifty bunch, they'll be able to give you a list of very inexpensive places. In many cases cruisers find that it's less expensive to dine out than to cook aboard. Women love that!
For example, street tacos, which have nothing in common with what you get from the Taco Bell drive through, are often about $1 each, and two to three, which includes all the trimmings and sauces, are usually enough to fill you up. And don't be afraid to buy from the ladies who pull food items out of coolers that they wheel around. Their offerings are as delicious as they are inexpensive. Our 'go to' dinner in Punta Mita? Hands down, it's the burrito bowl at Cafe Como No, a couple of blocks up from the water. This big bowl of all fresh and healthy ingredients is about $6. Since Jeff and Abdan, a gay couple from Sacramento, don't have a liquor license, they look the other way if you bring your own bottle of wine — as do almost all places that don't sell liquor. The cool thing about Cafe Como No is that it's both beautiful and spotless, and Jeff and Abdan are two of the nicest and friendlist people you're ever going to meet.
What does food cost at the Costco in P.V.? Here are a few examples: The roasted chickens are $5.34; eight mini heads of romaine lettuce are $4.37; a big box of spinach is $5.15; two cantaloupes are $4.30; a big box of fresh blueberries is also $4.30. Sam's Club is even less expensive on some items.
On Friday we ran a photo of the new pool at the marina in La Cruz. But if you're a pool fanatic, you'll probably want to take a berth at Paradise Village Marina in Nuevo Vallarta, which has no less than four pools. Slip holders have full access to the resorts pools and other amenities. Check out the options: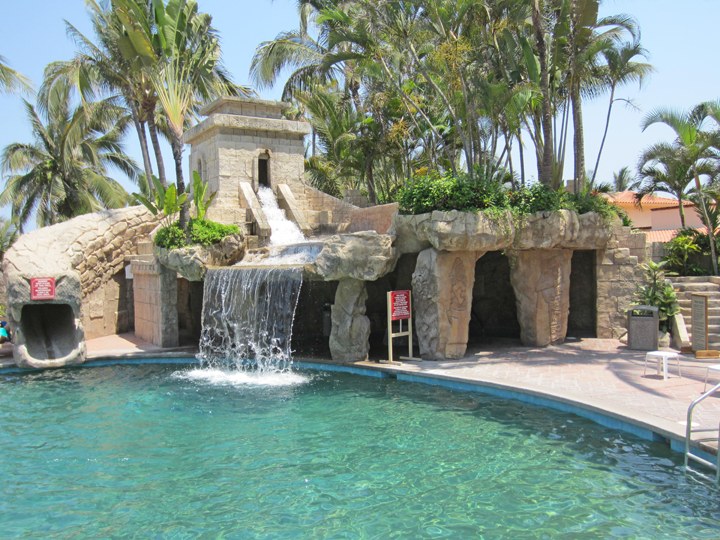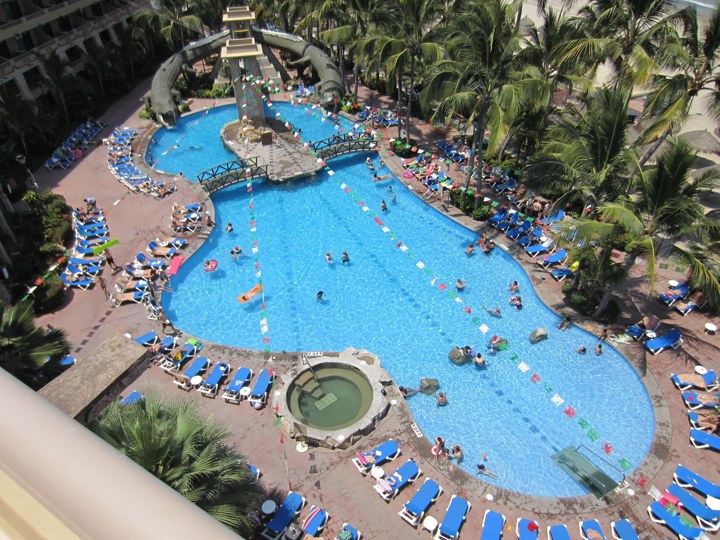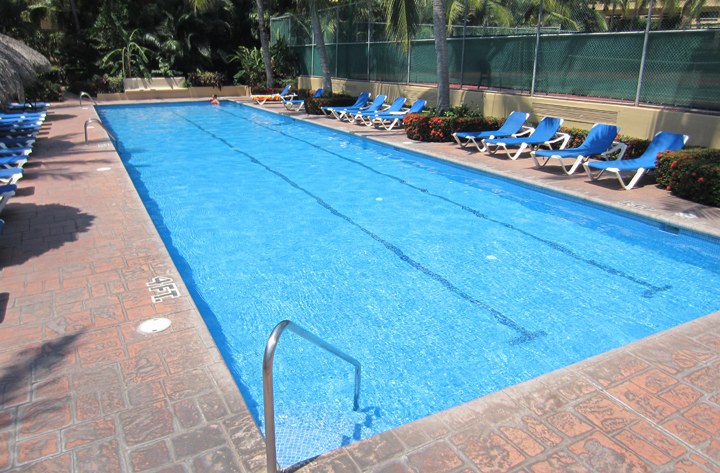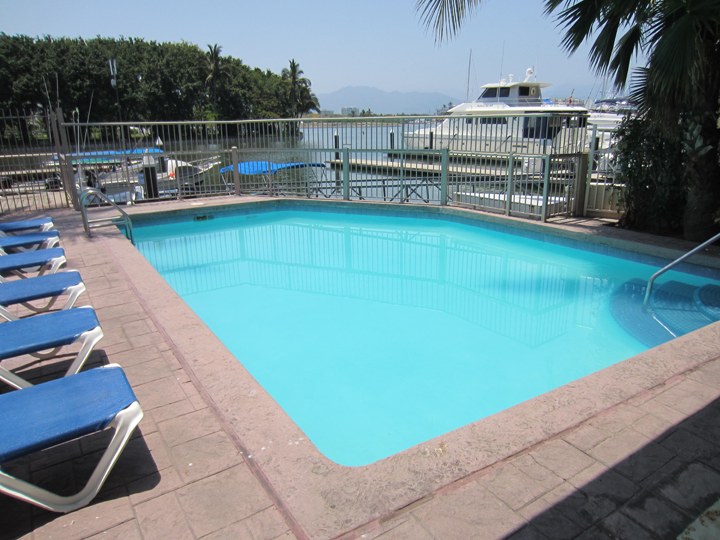 Receive emails when 'Lectronic Latitude is updated.
SUBSCRIBE