First-Time Offshore Racer Ryan Foland Joins 'City Lights' for California Offshore Race Week
Joining the second and third leg of the California Offshore Race Week, Ryan Foland got a good taste of what offshore racing is all about. With an invite through good friend and fellow Blue Water Cruising Club member Dave Binder, Ryan got his spot on City Lights, a Santa Cruz 52 owned by Aaron Wangenheim.
Ryan spent weeks sourcing some used foulies, researching and gathering the needed gear, and taking his Safety at Sea course to prepare.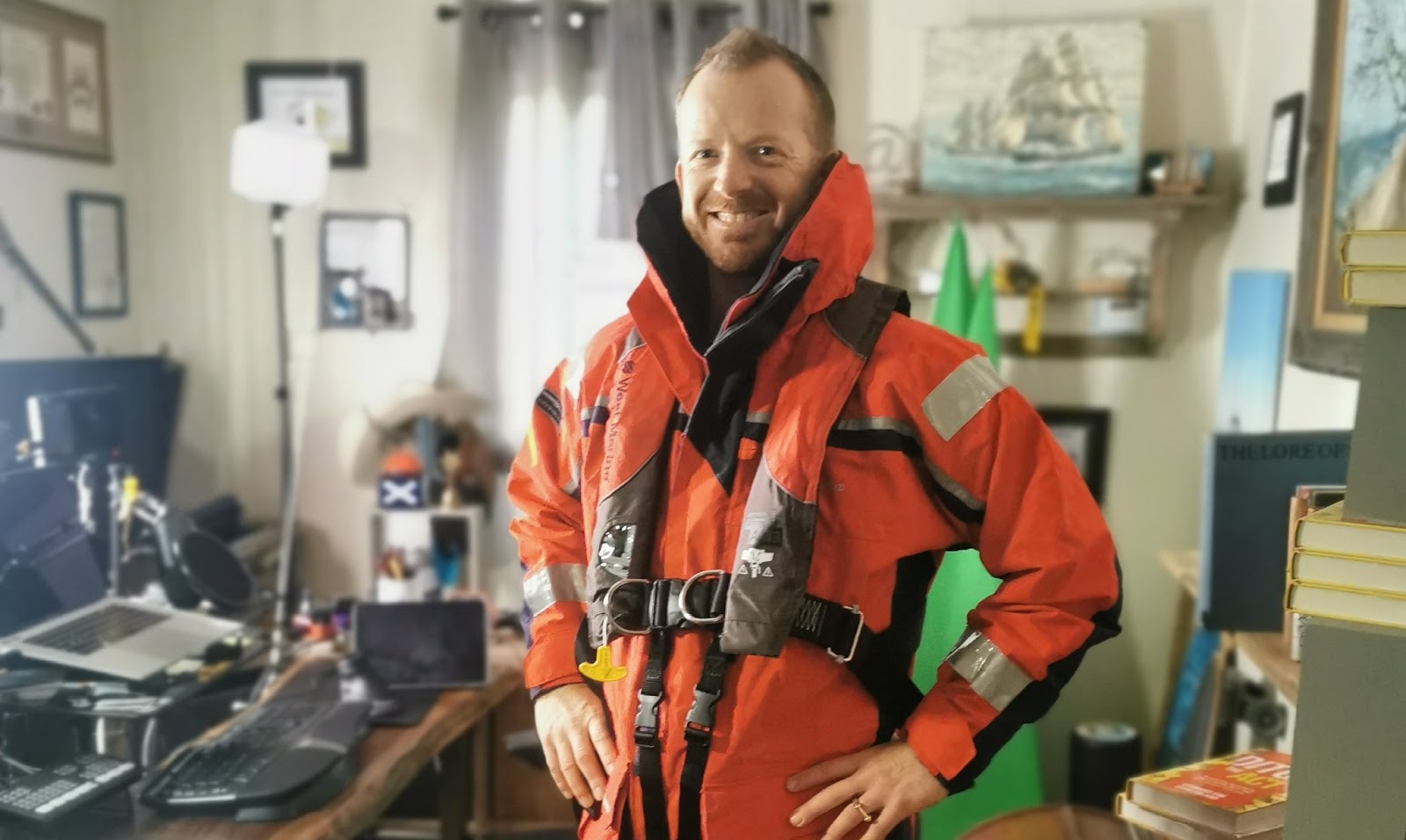 He also packed his GoPro to document the adventure to share with his family and friends. He shared with us the recap video that documents all three legs of the race, showing a firsthand view of the excitement when it was windy, and what happens when the wind disappears over 100 miles off the coast.
Ryan's video captures moments when City Lights actually had wind.
"I've always loved the fact that you can't change the direction of the wind, but you can always change the direction of your sails. Yet, that goes out the window when there is no wind at all," Ryan explained with a laugh. "As a result of this offshore race, I more fully understand that you can't change the direction of the wind if there is none, but you can always adjust and trim your attitude."
And that is exactly what Ryan and the City Lights crew did when they found themselves, on a number of occasions, listening to the sound of sails flogging as opposed to the whistling wind.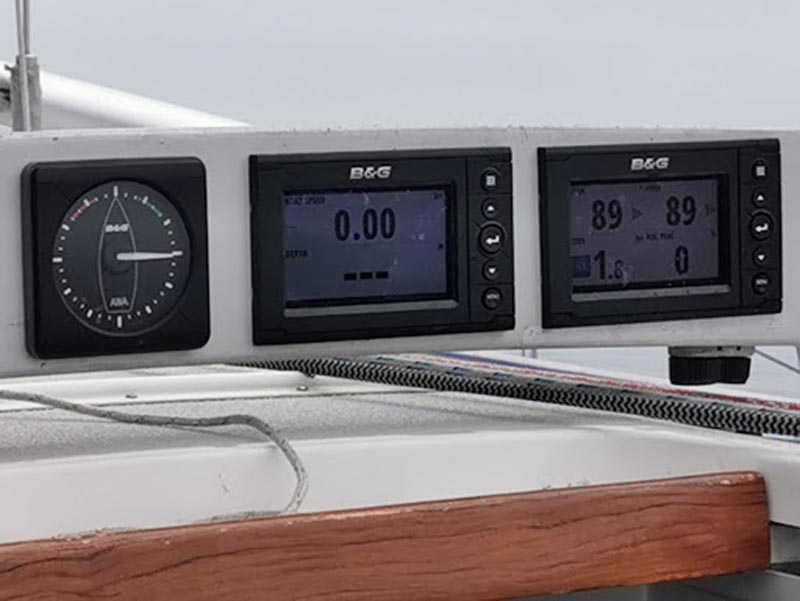 Ryan was not really sure what to expect, but he assumed that there would be tons of wind off the coast. When there wasn't, he looked to the more experienced crew to gauge how to react.
"I was inspired by our skipper's can-do attitude," Ryan shared with enthusiasm. "When the wind all but stopped, he reminded me and the rest of the crew that racing is about sailing fast by maximizing any and all wind we have, and about the teamwork it takes to look for excellence in the details of fine-tuning sails and navigational adjustments. And that is exactly what we did. We worked as a team, adjusting our sails and attitudes with each reach, tack, and jibe."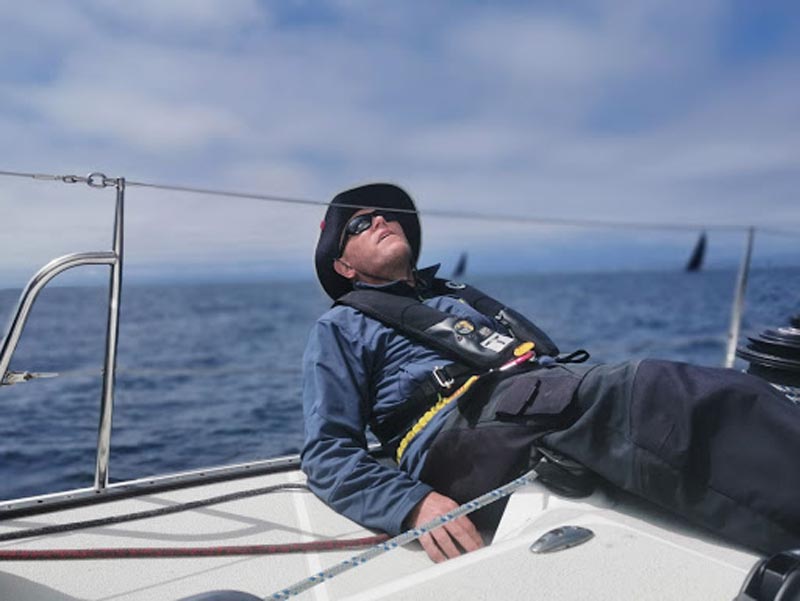 The Santa Cruz 52 sailed all three legs of the California Offshore Race Week with skipper Aaron Wangenheim, and crew of Emily Wangenheim, Patrick Burke, David Binder, Shawn Bennett, Kim Wagner, Andy Blakeslee, Caitlin Gutekunst, Doug Robbins, Ryan Foland, Daniel St. John, and Tom Sinnickson.
City Lights took third place out of three boats in the Spinnaker Cup from San Francisco to Monterey and had to make the difficult decision to throw in the towel and retire in the next two legs from Monterey to Santa Barbara, and Santa Barbara to San Diego.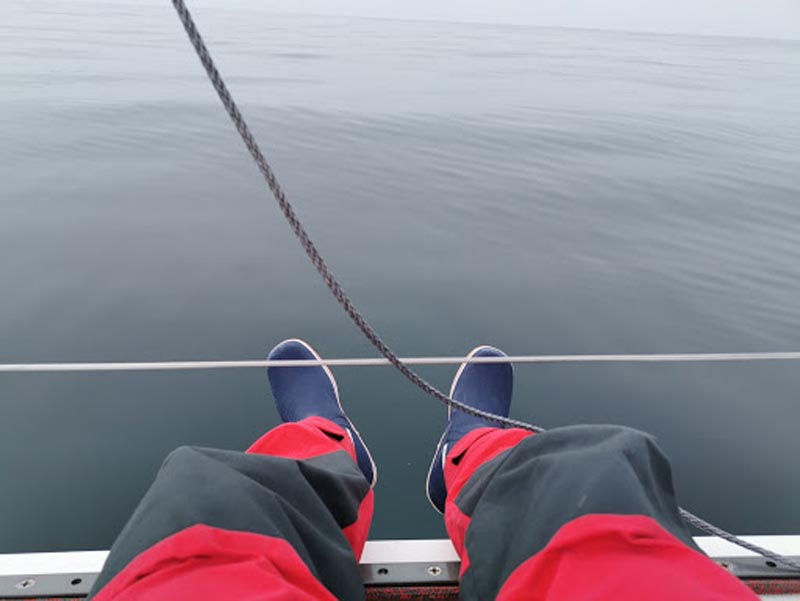 Regardless of the results, Ryan told us, "I feel like we won, because with or without wind, we worked together and sailed as a team, and to me, that's winning."
It looks as if this offshore race will not be Ryan's last, as he shared that he already has an invite for another race aboard City Lights to Mexico in March next year. He also shared his excitement about his plans to join City Lights in their 2022 race to Hawaii.
Receive emails when 'Lectronic Latitude is updated.
SUBSCRIBE