Duos Race Around New Zealand
Are you interested in shorthanded racing? Do you sometimes watch the Vendée Globe or Solitaire du Figaro? The Round New Zealand Race for doublehanders is going on right now. It's sponsored by the Shorthanded Sailing Association New Zealand (SSANZ), sort of the equivalent of the Singlehanded Sailing Society of San Francisco Bay, or SoCal's Pacific Singlehanded Sailing Association. Unlike ocean-passage races, the Round New Zealand is a coastal anticlockwise circumnavigation in four legs with multiple stopovers. And what a beautiful, challenging coast it is, with lee shores and a dip down to 46º south in cold and windy conditions.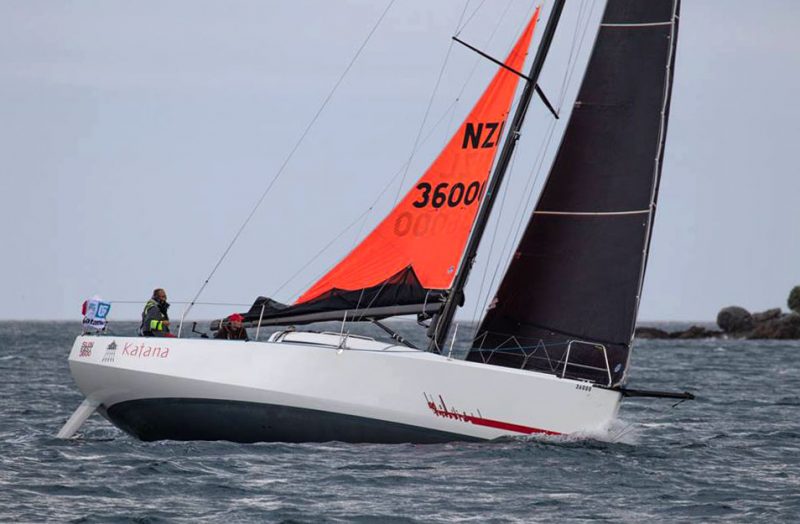 Seven boats started in Auckland on February 16. They are now in Leg 3 of four. The first leg went to Mangonui, a small town only 154 miles to the north. The second leg went from Mangonui to Oban on Half Moon Bay, Stewart Island, on the southern tip of South Island — a distance of 930 miles. The third leg is Half Moon Bay to Napier (back on the North Island), a distance of 618 miles. The fourth leg will go from Napier to Auckland, a distance of 367 miles.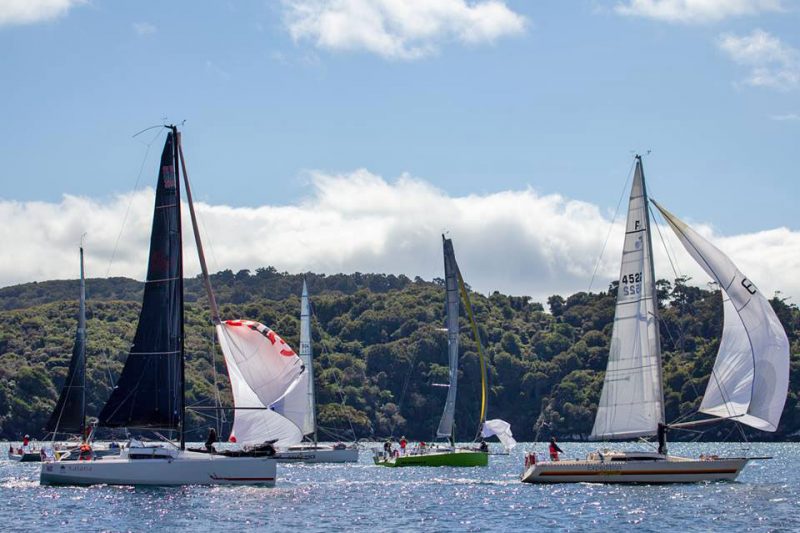 Wind and wave conditions can change dramatically during this race, so you would expect some high-performance boat designed for doublehanded ocean racing. Two Farr 38s racing look a lot like Dave Hodges' Richmond-based Timberwolf. A Jeanneau SunFast 3600 is like the one named Invictus based in the South Bay. An Elliott 1050 resembles another of our local boats, Basic Instinct (which, by the way, just won the doublehanded division overall of the SSS Corinthian Race, in the hands of Memo Gidley and his 81-year-old mom, Mary). The other entries are an older Pogo 40, another Elliot 10.5 that looks like a fast one-off, and a Thompson 11.8 just like Serena, which used to live at the Corinthian Yacht Club in Tiburon.
Accounts from the water during Leg 3 have boats separating from each other and searching for breeze. From Rob Croft and Sally Garrett on the Farr 38 Coppelia: "Maybe the tide will turn soon; another cold but also damp night. The boat is constantly attacked by dolphin torpedoes. We are now sailing in a northwest breeze. Our boat speed is OK, between 4 and 6 knots. We are back on the tracker, so you can see we are definitely on our own."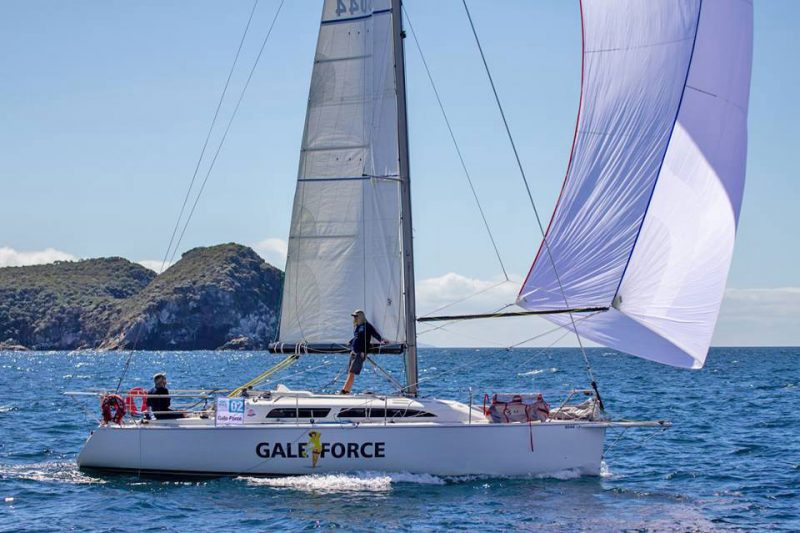 From Ken Ormandy and Sam Tucker on Gale Force, the Elliott 1050: "It was an amazing night last night, probably the coldest night of the race for us, but there was no moon for most of it, and the stars were incredible! Has been pretty pressed up at times, but breeze is slowly backing, and we are finally heading north as well as just east."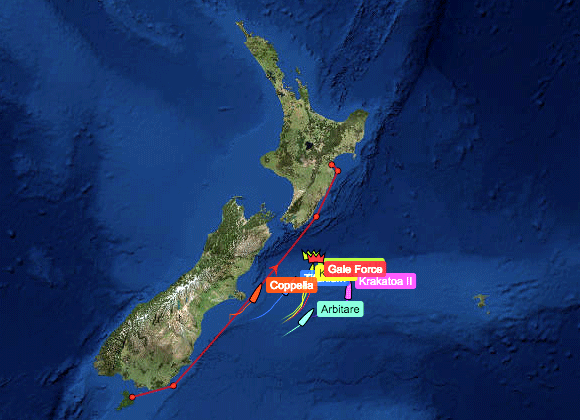 As of this morning, the Elliott 10.5 Motorboat II is leading, with Gale Force ahead on PHRF. Today's forecast for the fleet calls for 20 knots on the nose.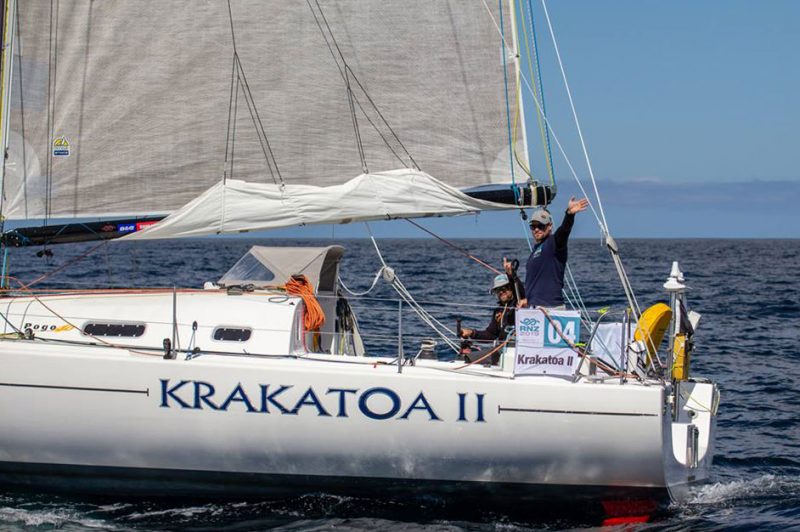 They've only held this race three times, the first in 1990 and the last in 2012. They have a website with boat and crew info and links to the other SSANZ races: www.ssanz.co.nz/round-new-zealand. The boat reports are on Facebook (sorry): www.facebook.com/ssanz.inc. For more insight from the Kiwi couch racers you can check out the forum under "shorttalk": http://crew.org.nz/forum/index.php/forum/9-shorttalk.
Receive emails when 'Lectronic Latitude is updated.
SUBSCRIBE