Costumes, light air and sun defined Del Rey Yacht Club's 2018 Halloween Monster Mash Regatta. The race was held Saturday, October 20, on the Santa Monica Bay Olympic Circle. The picture-perfect winds that prevailed in September gave way to Santa Anas, high 80+ temps and doldrums. At least the seas were flat. It was like summer out there. The near zero-knot winds prior to the 2 p.m. inverted start gradually built to 'enough to sail' for all but two of the 18 entries to finish the 8.8-mile course.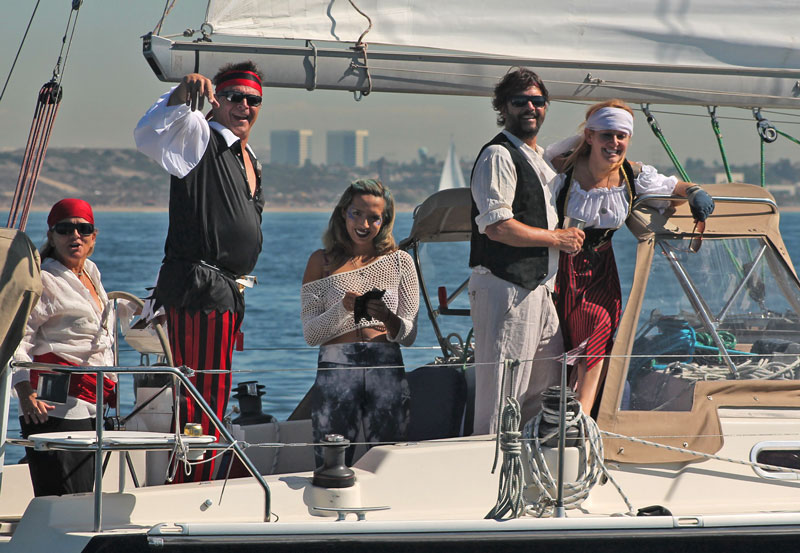 This event is unique in that competitors have the option of crossing the start line in either direction as long as they pull a virtual string that circles all the marks of the course, and there are six, not including the starting line, which has to be crossed twice. There was a near-equal division of starters between those who chose to go to weather or downhill.
The race committee broadcast start times, and Ron Jacobs' Catalina 42 MkII Duchess was caught over early in the extremely light air, bringing peals of laughter from the other racers, but he cleared the line, reversed his start and recovered nicely.
John McIntire's TP 52 Encore pulled a horizon job on the whole fleet and finished eight minutes ahead of second-place John Staff, despite starting nearly 20 minutes after the next-to-last starter. The boats ranged in size from a C&C 25 to the 52.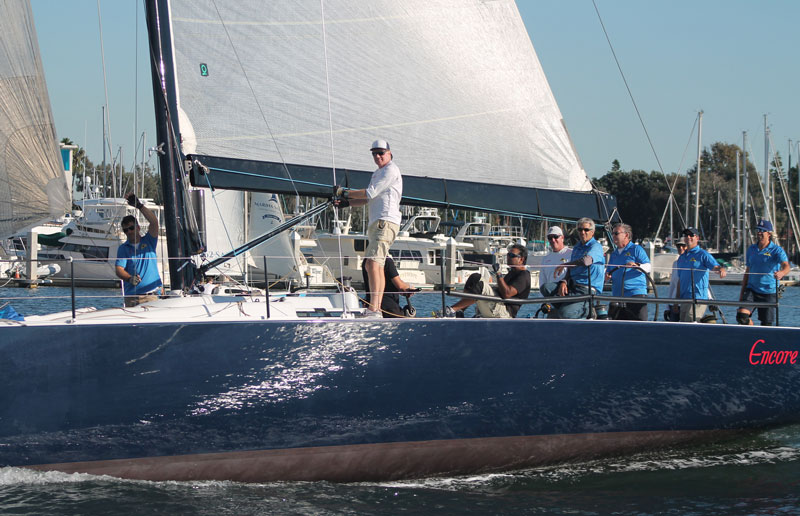 In anticipation of November's Women on Water/Woman at the Helm events, many boats had female drivers and did very well.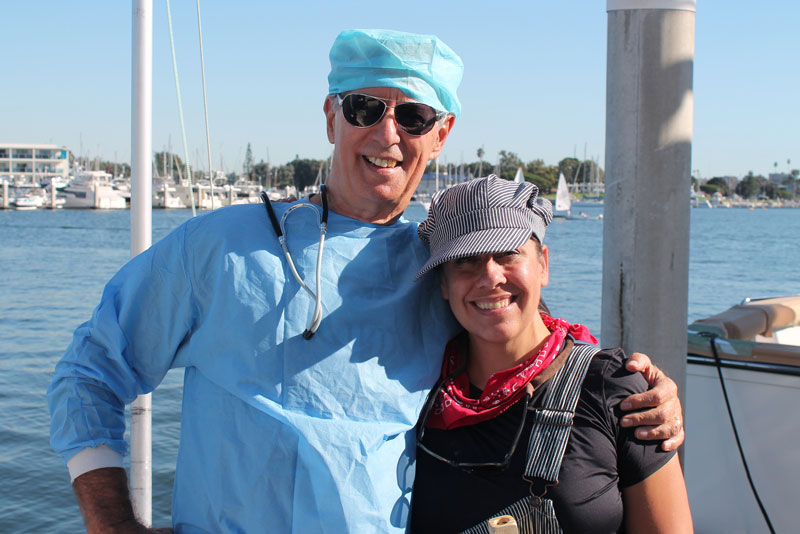 The post-race party featured a chili bar, raffle and awards for best costumes both on the water and on the patio. Jerry and Lea Kaye and the crew of the C&C 25 MisQue wowed the party when they changed clothes and reappeared as a six-pack (minus one) of MisQue beer complete with carton.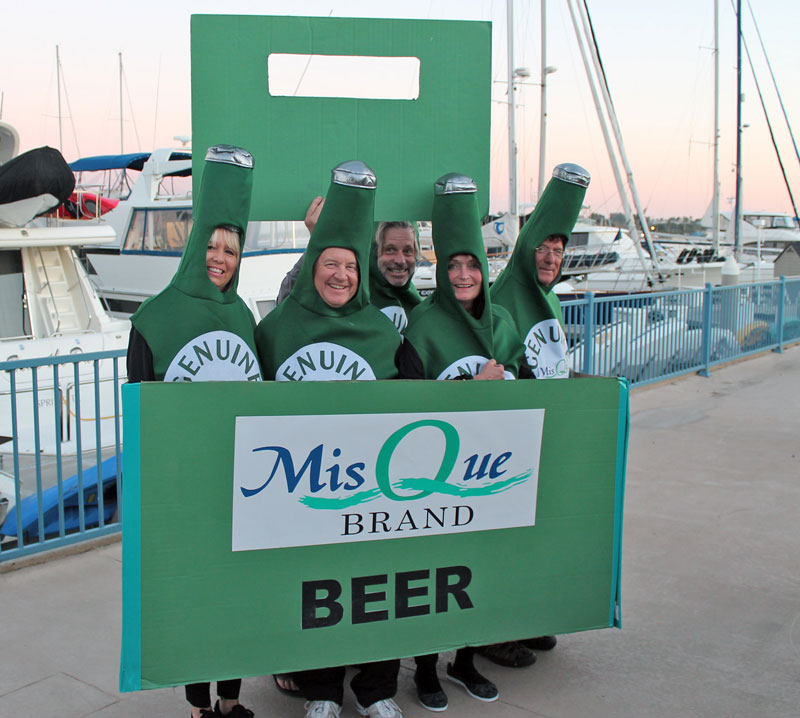 This has traditionally been a fun, informal race, and all the competitors had a great time. Results are at www.dryc.org/racing.
Receive emails when 'Lectronic Latitude is updated.
SUBSCRIBE