Delta Doo Dah Deux to Decamp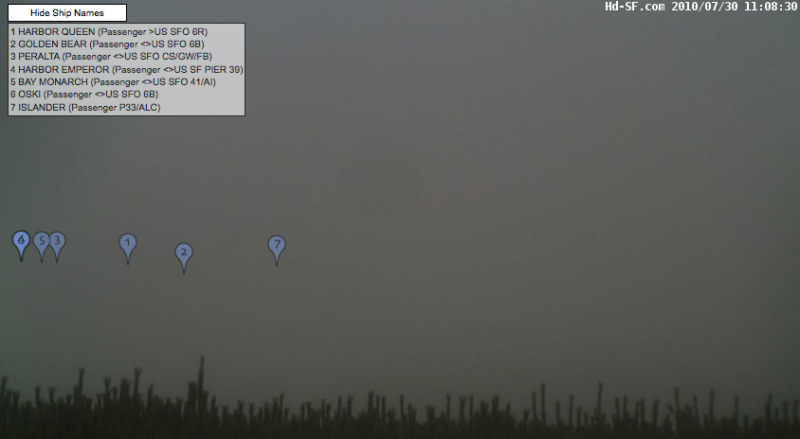 If you're wondering what that grey box is up there, it's an image taken from a high-definition web cam mounted in the Sausalito hills overlooking the Bay. The shot was taken at 11:08 this morning and clearly illustrates what the month of July has been like on the Bay — chilly, foggy and thoroughly un-summer-like. To fight the summer 'sog', a group of about 50 boats are hitting the high road tomorrow and heading up-Delta in the 2nd Annual Delta Doo Dah — a.k.a. the Doo Dah Deux.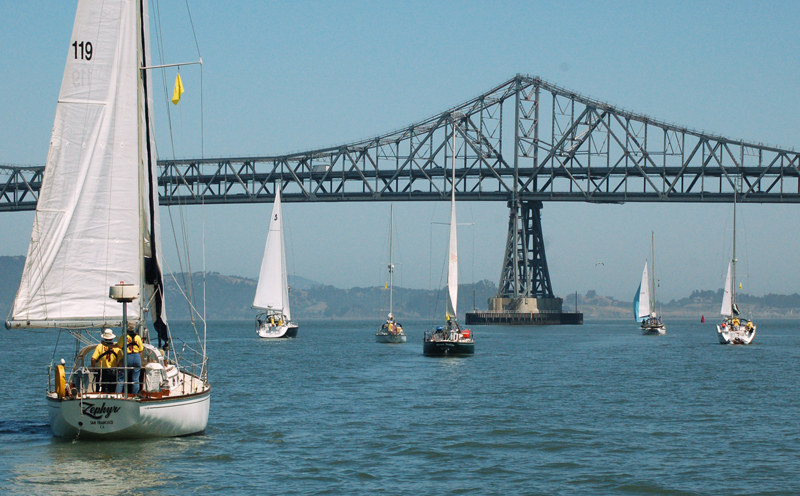 But first, this group of dreary-weary folks will meet up tonight at Tradewinds Sailing in Richmond's Marina Bay Yacht Harbor for an ersatz skippers' meeting — really just an excuse to get to know each other a little, go over what to expect, and answer any questions first-timers have about sailing in the Delta.
And the sailing should be fine. According to the forecast, the Doo Dah'ers are in for a real treat — mid- to high-80s and a southwest breeze of 15 knots. Even Stockton is promising 89° for next Friday's Doo Dah Hooplah party at Stockton Sailing Club.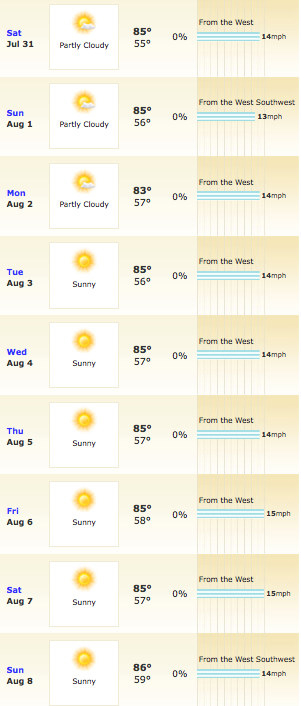 We'll be tweeting and posting to Latitude's Facebook page — and of course contributing more detailed reports to 'Lectronic Latitude — throughout the event, as well as writing a full report for the September issue of Latitude 38. And if last year's Doo Dah was any indicator, this year should be one to watch!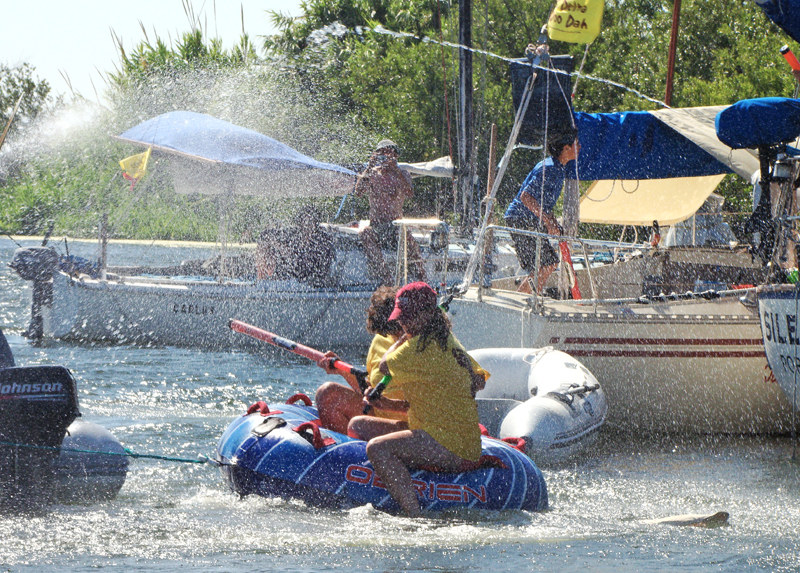 Receive emails when 'Lectronic Latitude is updated.
SUBSCRIBE