There have been a few developments in the case of 'that one boat' at Aquatic Park, a roughly 30-ft trimaran that has been the center of controversy for the last few weeks — or rather, there's been a case of déjà vu. But first, we want to report that we reached out to a veterans group recently to see if someone could make contact with Bryan Pennington, the man at the center of the controversy who identified himself a few weeks ago as a disabled veteran.
In some counties, when veterans are arrested they're registered with Veterans Justice Court (VJC) — also known as a treatment court — which is designed to support people who have served in the military get right with the law. But because Aquatic Park is under the National Park, or federal-jurisdiction, Pennington wasn't registered with a municipal VJC. And strangely, there is no VJC in federal court in San Francisco, according to Mike Hogan, a Vietnam veteran and former lawyer who volunteers as a mentor with veterans in need.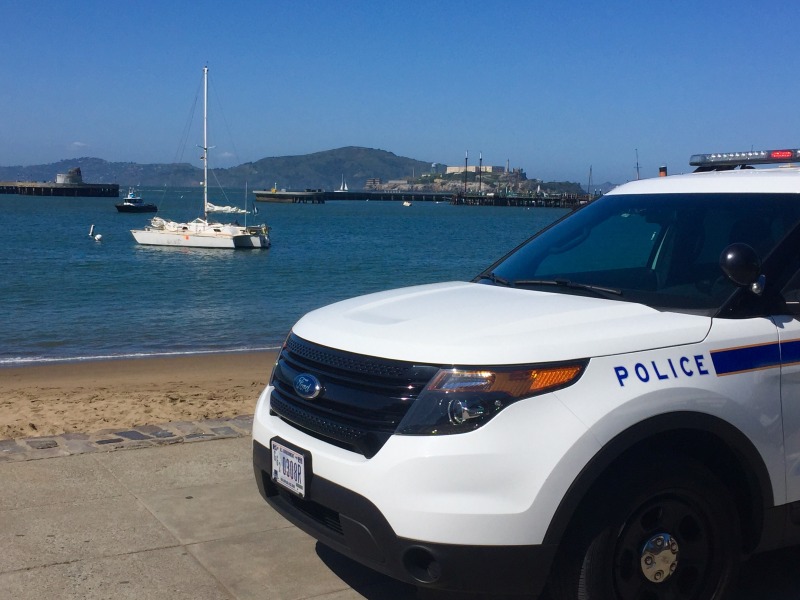 "Contact Veterans Affairs, [Pennington] most likely needs help. God bless our Vets," wrote Reverend Malama Robinson from Koloa, Kauai, in a response to an earlier story about the troubled trimaran. After sailing with Hogan last summer with a group called Veterans for Wooden Boats, we decided to see if we could do more than just recount how many times the boat has moved back and forth. We make no presumptions about Pennington. He has obviously upset the tight-knit community at Aquatic Park. He hasn't been a good neighbor or a good sailor. But with all of that said, we'd still like to see the situation resolved.
Many of our readers have also asked why there's been such a fuss over a single boat while dozens of 'renegade' vessels have been anchored in Richardson Bay for years. To get technical, National Park land is subject to more stringent (and complicated) rules than other jurisdictions concerning "long term habitability." But still, the point is completely valid, well taken, and something that we'll be discussing over the next few months.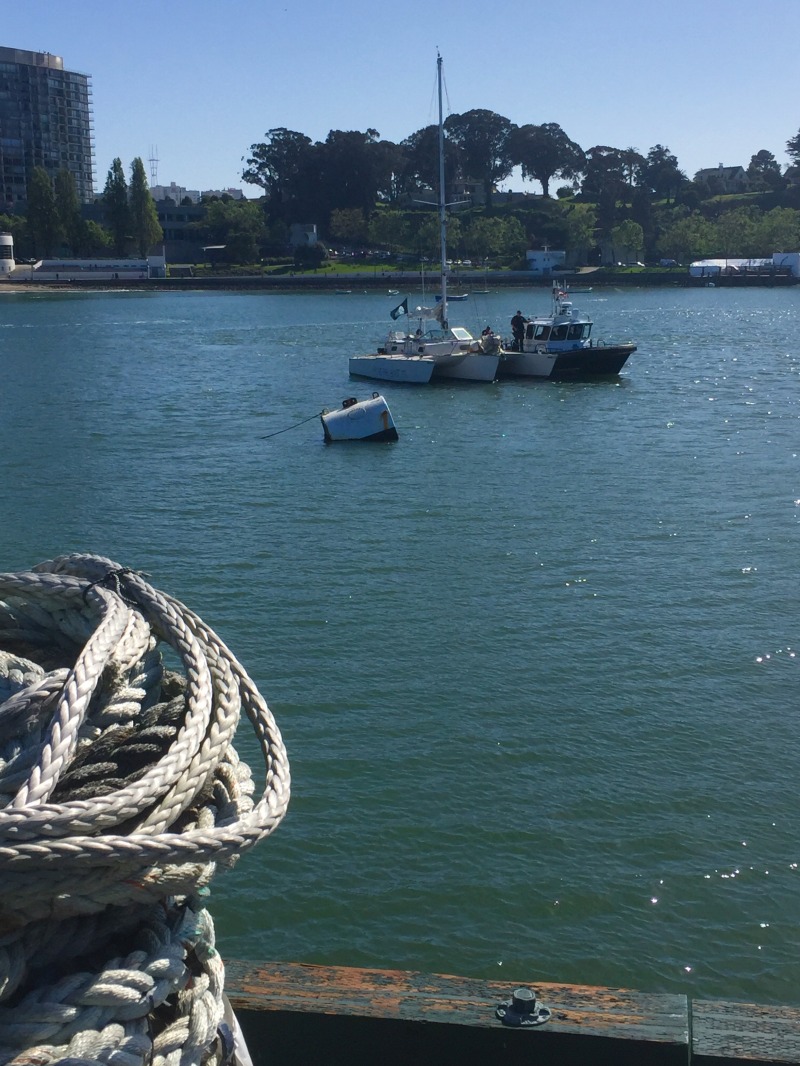 Bryan Pennington was arrested on Saturday after his trimaran seems to have broken loose from its mooring — again — and had "apparently been adrift all day and scraping against other boats and the Hyde Street Pier," the San Francisco Chronicle reported. This was the second time his boat had gone adrift this month. As we reported on April 6, the trimaran's "anchor rode appear[ed] to have parted from the anchor," sending the boat drifting into the historic ships. The Chronicle said that police boarded and took control of the vessel. "Pennington allegedly became combative and was removed from his boat and cited on a misdemeanor charge of resisting arrest."
Reader Waz Hewerdine was at Aquatic Park on Saturday, and spotted Pennington's trimaran in the Cove before a visit to the Maritime Museum. On his way out, "the tri was noticeably in the swim lanes, and looked like it was moored on one of the park's mooring buoys and not at anchor. Park police and rangers started to show up on shore, as well as a police boat.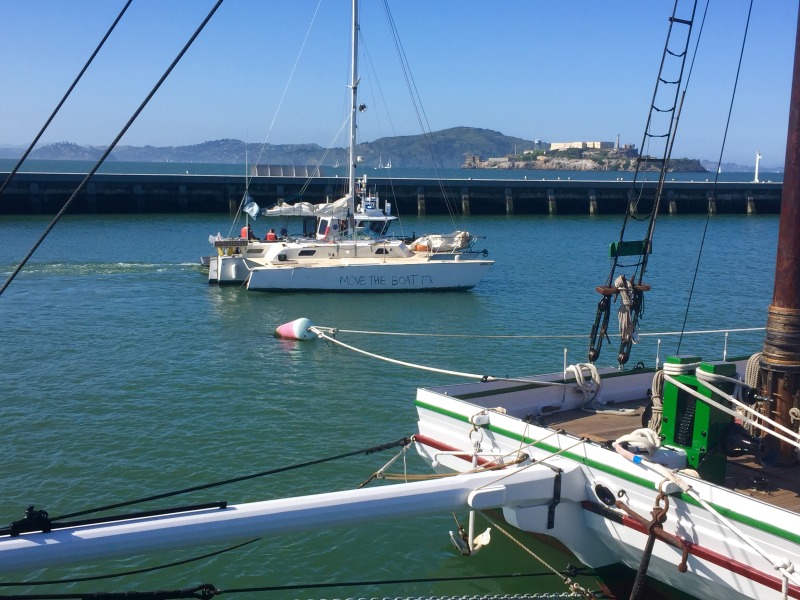 "After a bit of circling, it looked like the police boat came alongside the tri, kept it in place, and then eventually moved it out of the swim lanes. A smaller ranger boat dropped off some additional officers onto the police boat. At some point they freed it from the mooring buoy and moved it past the Hyde Street Pier and docked it in the fishing boat marina at an end tie."
Receive emails when 'Lectronic Latitude is updated.
SUBSCRIBE