Cruising through an 'Exceptional High Wind Event'
During mid-October, St. Francis Yacht Club hosts a 'Seven-Star Cruise' to their Tinsley Island resort on the San Joaquin River between Isleton and Stockton. StFYC invited seven other Bay Area yacht clubs: San Francisco, Corinthian, Tiburon, Marin, Loch Lomond, Sausalito and Richmond. The latter planned an extended Delta cruise to get their fleet upriver in a leisurely manner, with stops in Benicia on Wednesday night and Willow Berm on Thursday night. Wednesday and Thursday corresponded to the much-publicized Diablo wind event that prompted PG&E to shut off power to half a million customers. We figured the dire weather would discourage the cruisers, altering their itinerary for the week. We were wrong.
Braving winds in the mid- to high 20s, three cruising boats made it to Willow Berm yesterday afternoon. Jerry Keefe and Allison Lehman's  Sabre 426 Kingfisher, Margo Louwerse and Robert Cohn's Rival 36 Nomad, and the Wyliecat 39 Checkered Past, sailed by Kim Desenberg and Lynn Branstad, tied up to Willow Berm's long guest dock. The cruisers expected one more, the Cal 40 Nozomi, with Robb Walker, Rowena Carlson and a friend, after dark.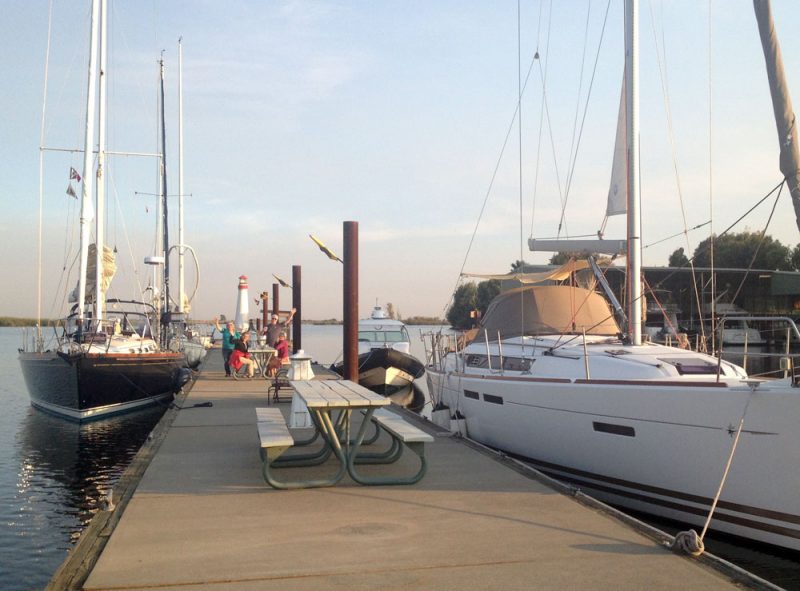 The sailors had a rough ride through Suisun Bay. "For the first 20 minutes out of Benicia, all was rosy," said cruise leader Allison. "Then we had 25 knots on the nose. It never really died down. It was really gusty. I'd say, 'It's down to 17,' then, 'nope, it's 21.' We hit one wave so hard, a water jug burst."
Margo had created a music video about the 2017 Baja Bash. "This was more of a bash than we had then," she said. With wind on the nose, there was never a chance to set spinnakers. "It'll be a beat in both directions," said Jerry.
When Kingfisher approached the Benicia Bridge, the railroad bridge was down and a train was crossing. Uncertain about the height of the bridge, the Sabre held off and waited it out. Checkered Past came up without electronics thanks to a blown fuse. The entrance from the San Joaquin to the Mokelumne is narrow and tricky, with not much depth to spare, yet Kim made it in without bumping the mud.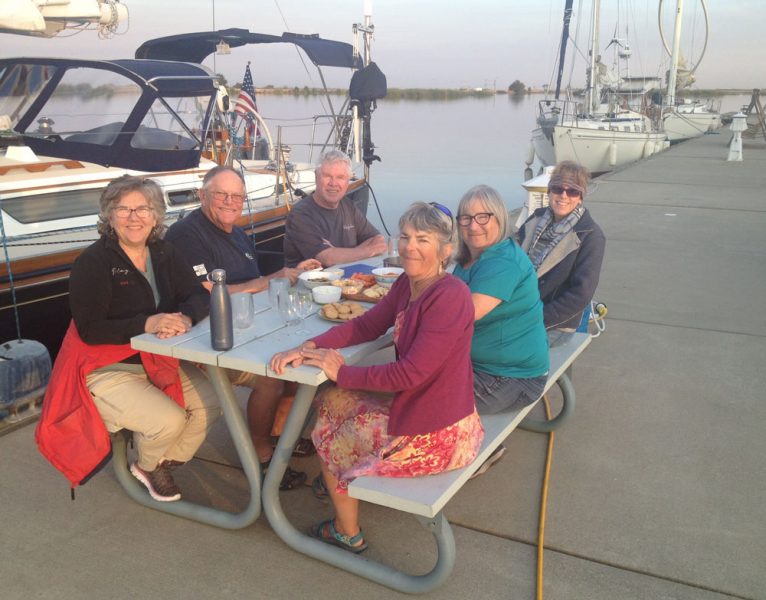 By cocktail hour, there was not a breath of wind and the river was glass. "It was so warm when we got up here that we were able to hose the saltwater off the boat. It dried instantly."
Today, the fleets are off to Tinsley Island in the angelic side of October weather. The idea is for everyone to mingle with one another around six massive grills, creating inter-club camaraderie.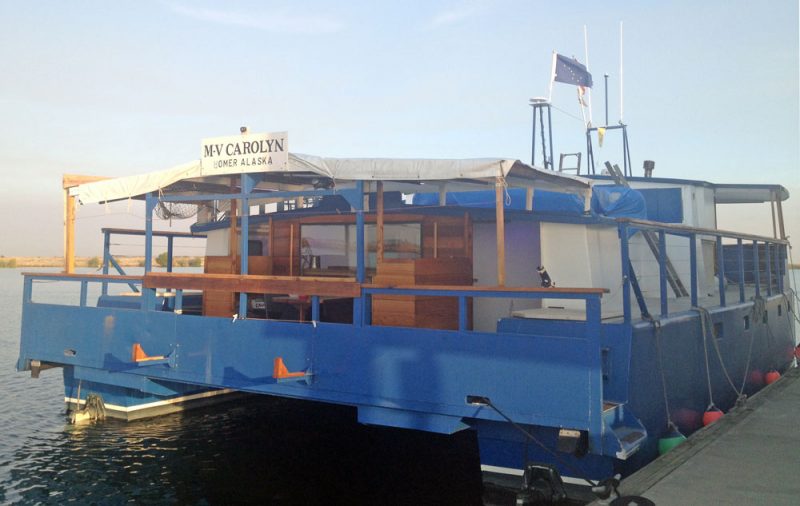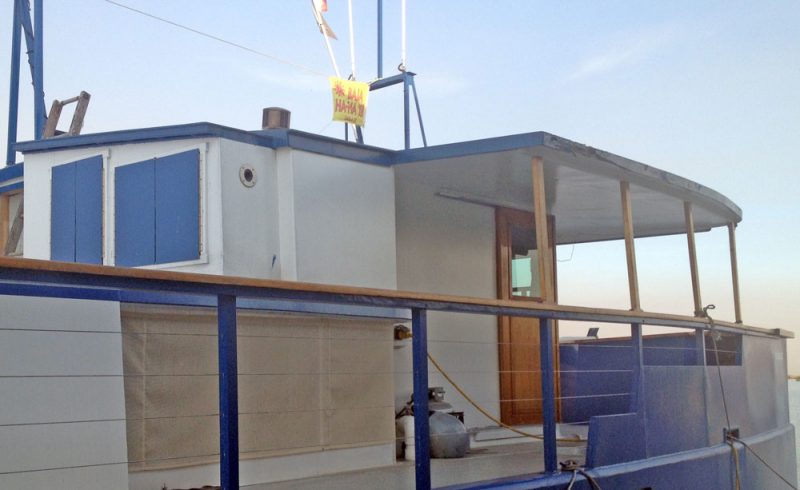 Receive emails when 'Lectronic Latitude is updated.
SUBSCRIBE