Crowding at Easter Island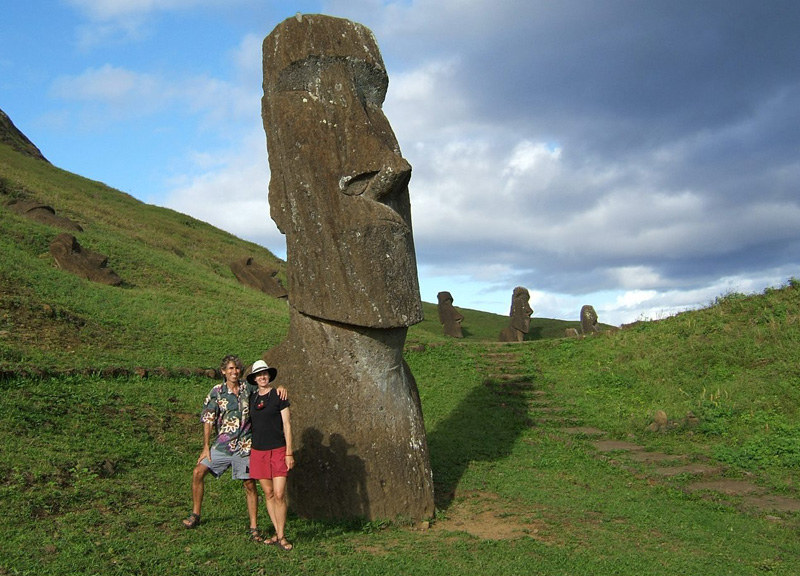 "We have absolutely loved Rapa Nui," report Bruce Balan and Alene Rice of the California-based Cross 46 Migration. "It's an amazing island and the people have been terrific." So terrific, it seems, that the fabled Easter Island is becoming a hot stopover for cruisers. "There are seven boats in the anchorage at Hanga Roa! A local sailor who's lived here for years doesn't remember ever seeing so many boats anchored at once.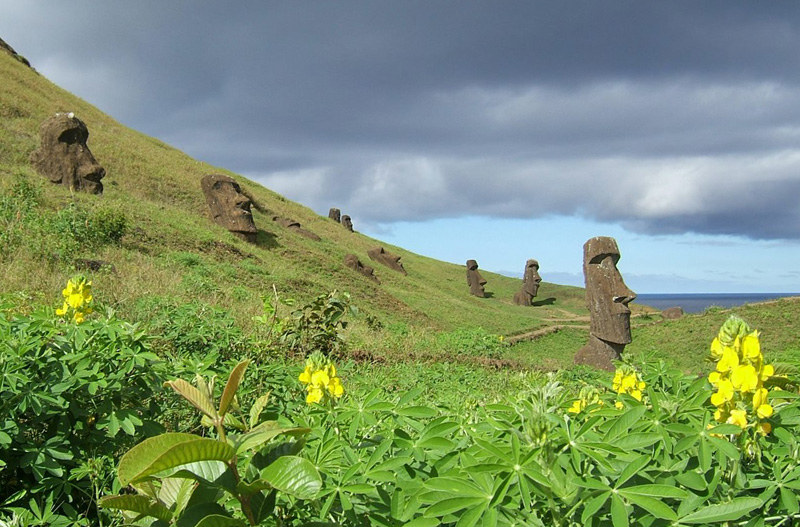 "The anchoring can be difficult but it's really not worse than many other places. It's deep — 50-70 feet — and you have to watch out for rocks and coral heads. Being in the heart of the Variables, the wind is definitely variable but the forecasting is excellent these days and we haven't been surprised. The gribs have been dead-on.

"One surprise here is how fantastic the diving is. The water is crystal clear — often 100-ft visibility. We dove on the north side of the island yesterday and it was like swimming through a miniature Bryce Canyon of coral.

"We also spent five days in the spectacular anchorage of Hotuiti on the east side of the island when strong westerlies made Hanga Roa untenable. It took Alene an hour of snorkeling to find us some sand to anchor in but was worth it. Volcanic cliffs to starboard, waves breaking over a lava point to port, the crater which holds the quarry where the moai were carved to the west, and right off our bow a line of 15 huge standing moai. Incredible!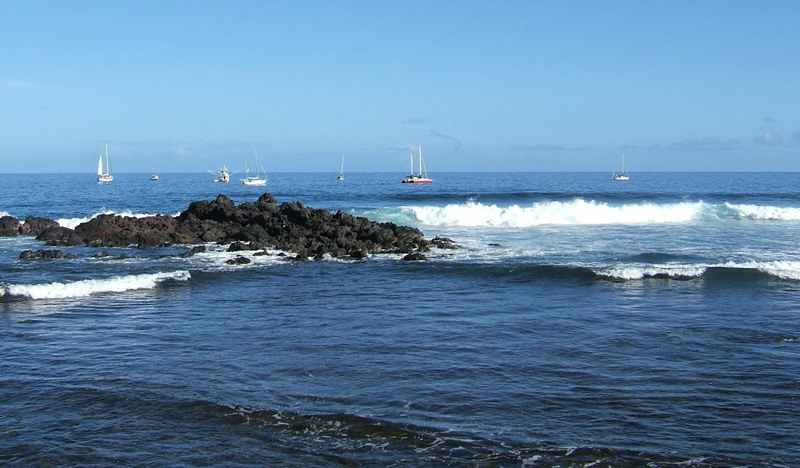 "We are glad we came but now, with the crowds, it's time to move on." Their next stop? "We'll try to stop at Pitcairn on the way to the Gambiers."
Receive emails when 'Lectronic Latitude is updated.
SUBSCRIBE