Craving a Sailing Adventure Story
Randall Reeves had been in port in Halifax, Nova Scotia, for about a month, when we started losing our minds.
We didn't realize how dependent we'd become not just on Reeves' regular blogs, but, more to the point, on his adventure itself. Our addiction was subtle, and did not fully rear its head until Reeves had been in Halifax for weeks on end. We found ourselves wanting to see photos of waves, deep-ocean blues, and, with any luck, some shots of icebergs.
To our lasting relief, Randall Reeves is on the move again. "Eight months following wind and sea succeeded by one month tethered ashore," Reeves posted on July 2. "Neither seems real; in both cases, time has flown. This morning, Mo tugs gently at her anchor. She is happy enough here, as am I, but she knows we must move on. Much has been accomplished but not yet the goal. The whole of the north lies between us and a return."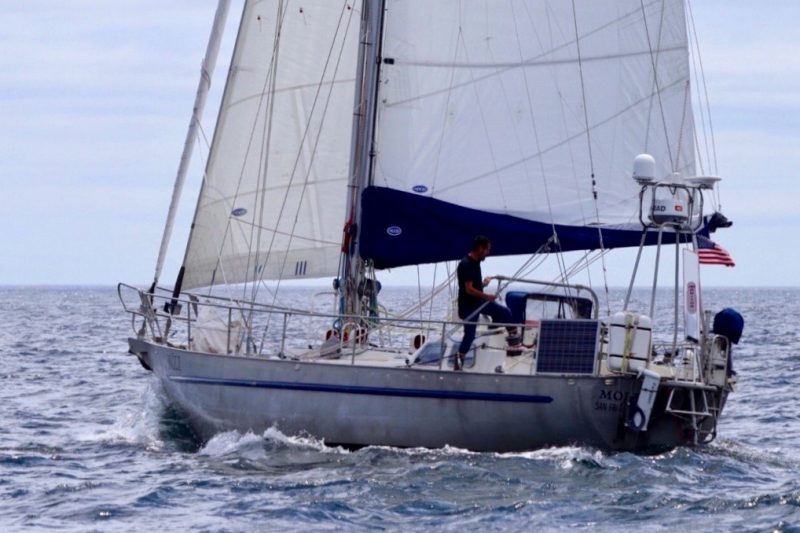 Confronting our dependence on another sailor's adventures has made us aware of a strange condition — let's call it cyber-sailor syndrome. While it's likely a normal condition suffered by those who spend more time on their devices than they spend under sail (which is most of us who have to hustle to afford to live on the West Coast), it's not necessarily linked to a lack of sailing. Our entire staff was lucky enough to fully realize the four-day Independence weekend and hit the water in a big way. Once we had dried off, cracked a beer and settled in for the evening, we were just as eager (maybe even more so) to catch up on Other People's Adventures, even with a full day of sailing under our belts.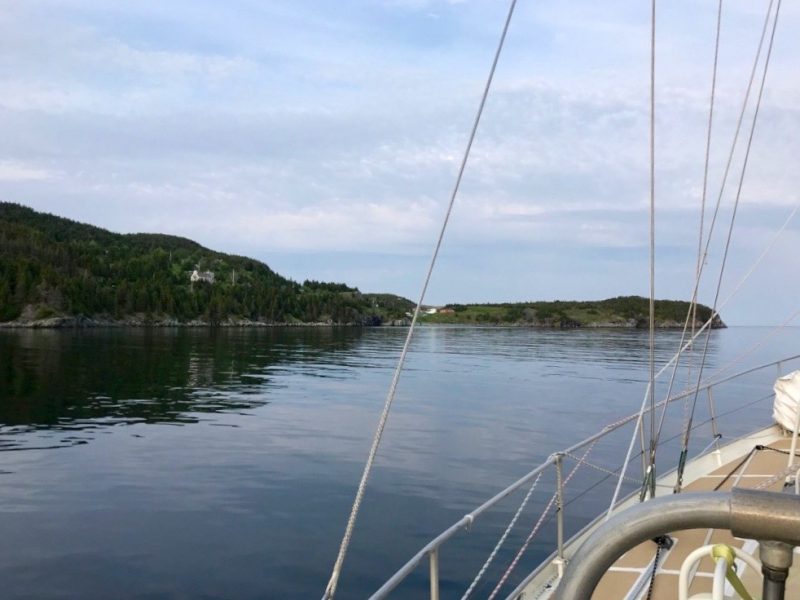 Reeves arrived in St. John's, Newfoundland, on Saturday. As he explained in this month's Sightings, the eastern-most tip of Canada was his original first-stop destination. Upon his approach to St. John's, Reeves was on the lookout for ice. "Over coffee, I set myself for a long shift in the pilot house. We were entering an area where icebergs could be found. And though the latest ice report was a far cry from the one we saw before our Halifax arrival–now there were fewer bergs per square degree than fingers on one hand — I still wanted to be cautious."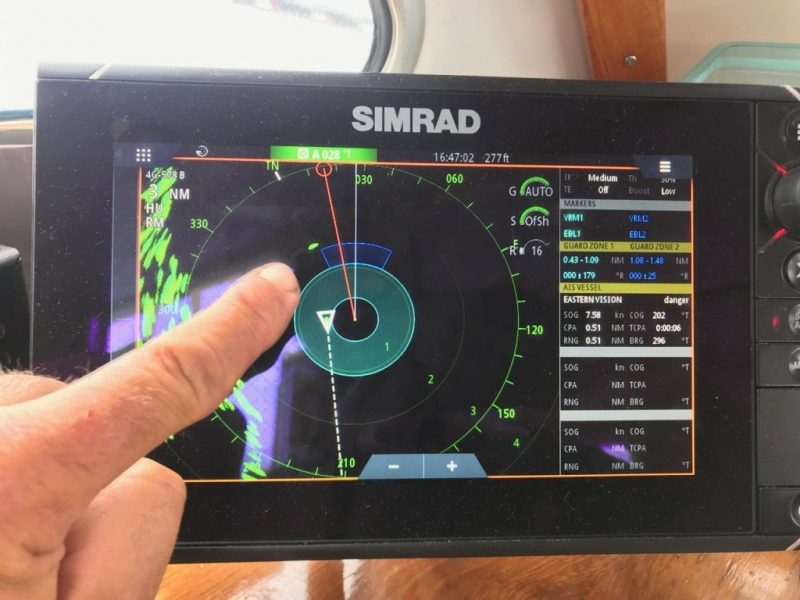 The short leg from Halifax to St. John's  was marked by light, pleasant winds and warm temperatures, but plagued by a few mechanical issues, including his recalcitrant alternator, and what he initially perceived as problems with his AIS; as it turns out, Reeves said, lots of fishing boats like to "go dark." It's not clear how long Reeves will be in St. John's. He said that he'd like to be at Lancaster Sound, the eastern entrance to the Northwest Passage by the first week of August.
We eagerly await what's next, as in we'll be glued to our screens. Mind you, we have no desire to follow in Reeves' footsteps; you won't find any of us doing a singlehanded non-stop circumnavigation any time soon (or ever), but how we love to read about people who do. This "syndrome" is, of course, not uncommon — the percentage of adventurers out adventuring is minuscule compared to the people reading about them.
But still, we marvel at the gravitational pull toward people like Randall Reeves (the same could be said for more "attainable" adventures, like SV Delos). Even though his adventure is way out of our league, we still find that it inspires the imagination for our own smaller-scale escapades. Things that seemed impossible now seem doable.
We wanted to ask you, Latitude Nation, if you 'suffer' from, or are blessed with, some form of cyber-sailor syndrome. Do you find yourself anxious, even jonesing for the next blog post or video? Have adventures inspired you to try something that you previously thought insane? (Or, is there a downside to this so-called syndrome?)
Please comment below, or write us here.
Receive emails when 'Lectronic Latitude is updated.
SUBSCRIBE