Corinthian Midwinters Could Be Called Midsummers
One of the great things about droughts is awesome weather. This past weekend's Corinthian Yacht Club Midwinters was a reminder that signing up for midwinter racing will add that extra level of commitment for you and your crew to get the boat out sailing in the winter — one of the best times to sail San Francisco Bay. Those who did sign up and sail were amply rewarded. The forecast was for sun and light air on Saturday and a little less sun and potentially small craft warnings for late afternoon on Sunday. Small craft warnings might keep some folks in their slip. Since we were signed up to race, we went anyway. Lucky for us and the rest of the fleet.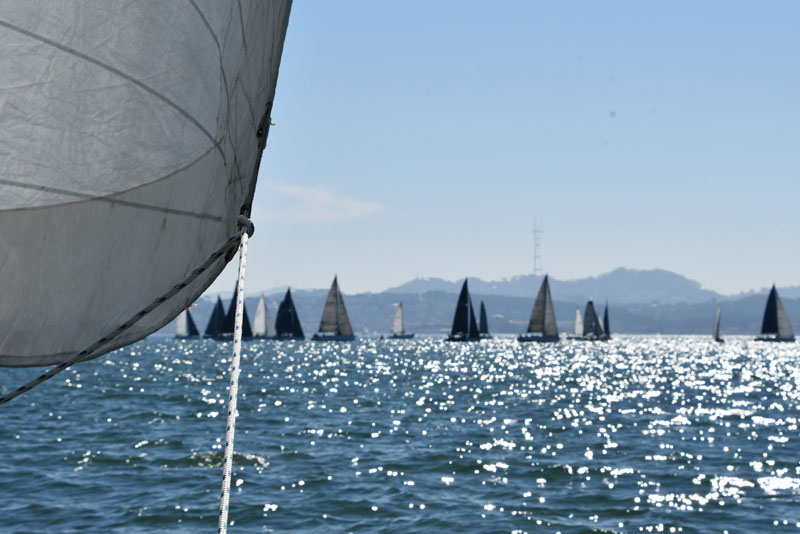 A fleet of 82 boats signed up, spread across 10 classes for the two-weekend race series with regattas held on Martin Luther King Jr. Day weekend and Presidents Day weekend. Both weekends turned out sunny and pleasant, with a tsunami warning from the Tongan volcano marking the opening Saturday in January. Despite the warning, boats showed up, and racers enjoyed enough breeze to overcome the tsunami-induced current swirls. It set the tone for the series.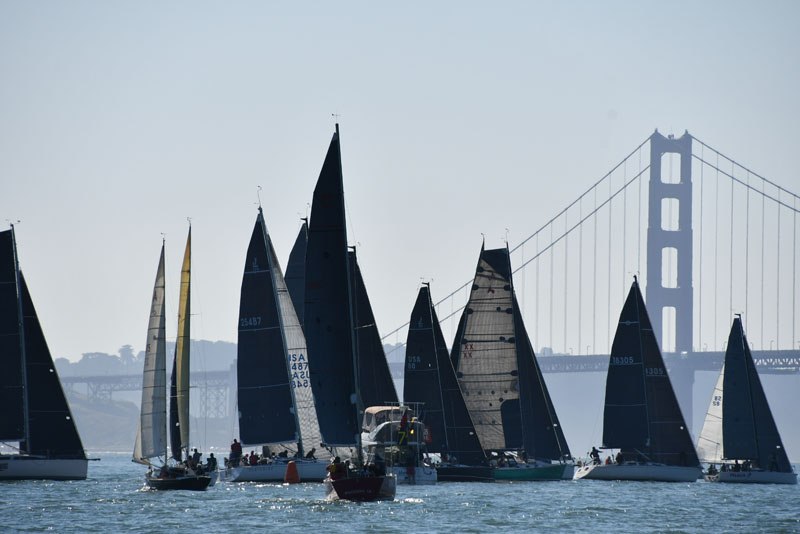 There are too many winners to name here, but they ranged in size from Richard vonEhrenkrook's Can O'Whoopass, winning the Cal 20 division, to Greg Dorn's Dehler 46 Favonius in Class A.
One unique feature of the Corinthian Midwinters is the Aotea Trophy. An idea conceived by our late race editor, Rob Moore, and named after Peter Hogg's trimaran Aotea, the trophy rewards the yacht club that achieves the best combined score from a three-boat team in three different classes. San Francisco Yacht Club managed the feat again, with a perfect score of three first-in-class finishes from Richard vonEhrenkrook, Hank Easom's Serenade in Class 4, and Glenn Isaacson's Q in Non-Spinnaker 1. While all three achieved three firsts in four races, they had one lower score to let everyone know they were not unbeatable. It's just very difficult.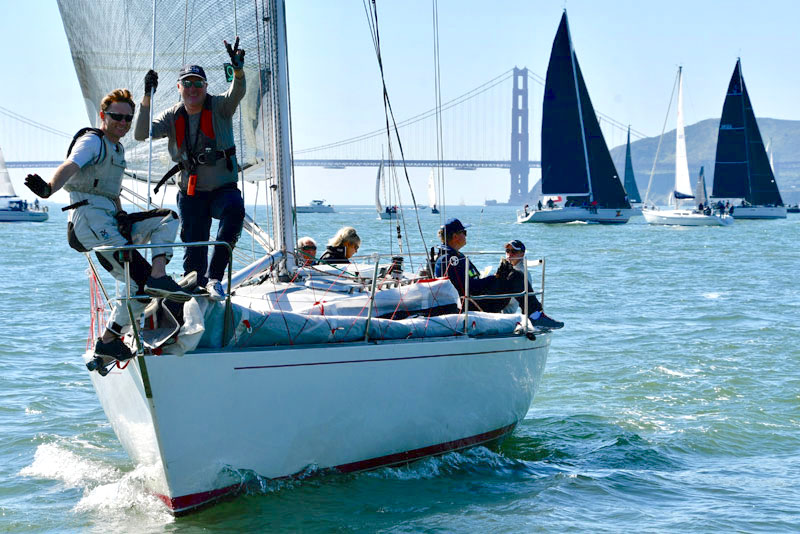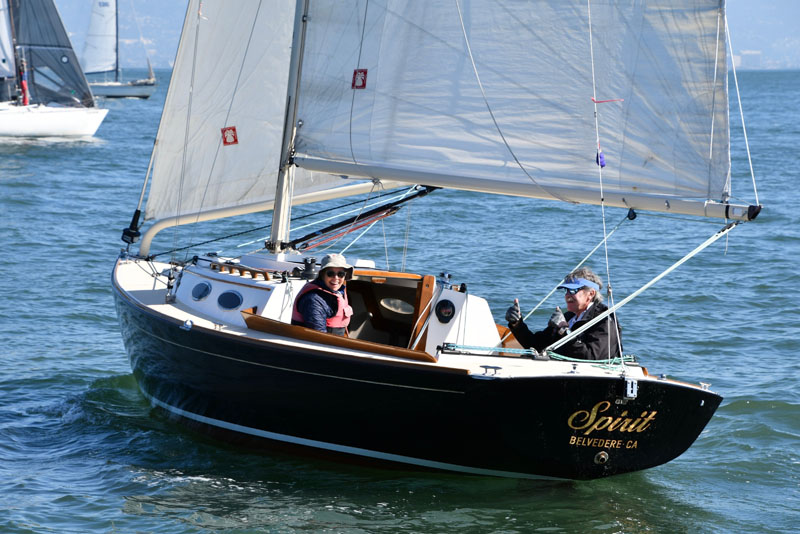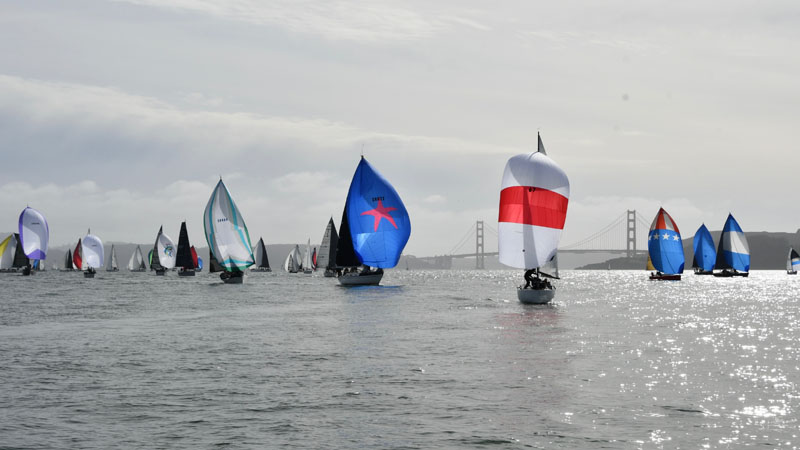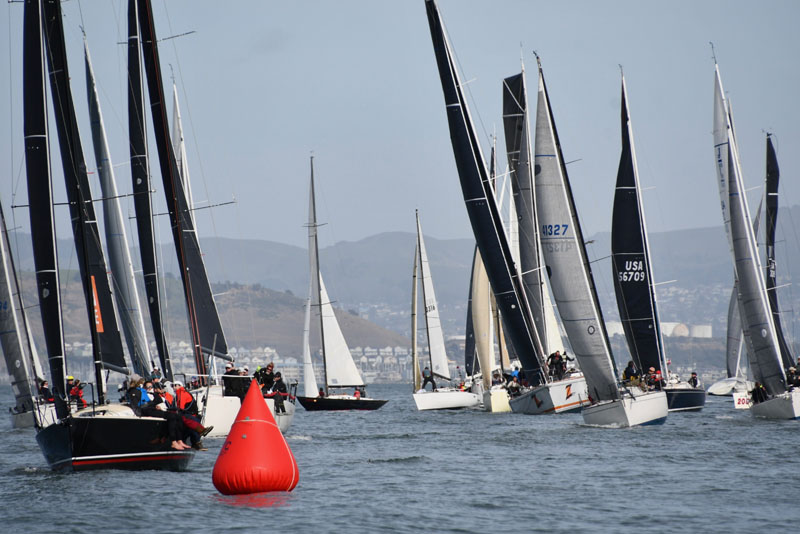 There were 52 boats out racing on Sunday, with a few different pursuit course options arranged to accommodate a variety of weather conditions. The race committee chose well and sent racers across a couple of courses that included marks such as Yellow Bluff, Blackaller, Point Blunt and others, all meeting up at the infamous Elephant Rock turning mark to head for the finish off the CYC race deck.
The small craft warnings due later in the day caused us to question whether to use the big or small sail. The wind hovered around 12-15 knots at the start. Would it build from there? Big sails was the call. The wind never increased during the light-air reach across the Bay, and we all faced a light-air run down Raccoon Strait as the ebb current began to build.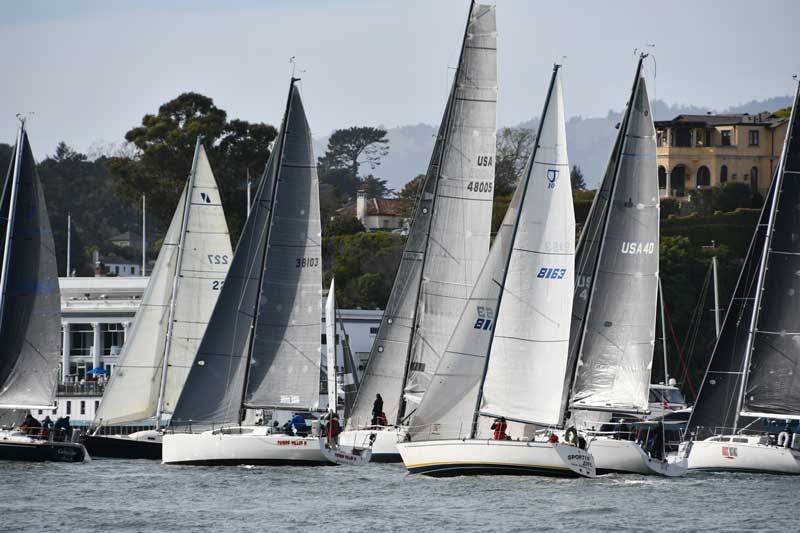 One of the best parts was the easing of pandemic protocols, which allowed the club to offer more sociable post-race festivities. Most racers were ready. The Saturday DJ livened up the evening taco bar and awards ceremony. The weather allowed for more open-air, open-door dining, so post-racing life felt close to normal. The Sunday awards ceremony was very well attended, with big rounds of applause for Michael Moradzadeh, the race committee, and the many smiling competitors who stepped up to receive trophies.
There's lots more sailing ahead, with hope for continued good racing on the water during Mark Twain's upcoming "coldest winter I ever spent was a summer in San Francisco" and reconnecting afterward on land. There are many more stories from four beautiful days of racing, though they all get boiled down from subjective tales to precise metrics in the final standings. See the results here.
Receive emails when 'Lectronic Latitude is updated.
SUBSCRIBE