Colman Starves, Wilson Finishes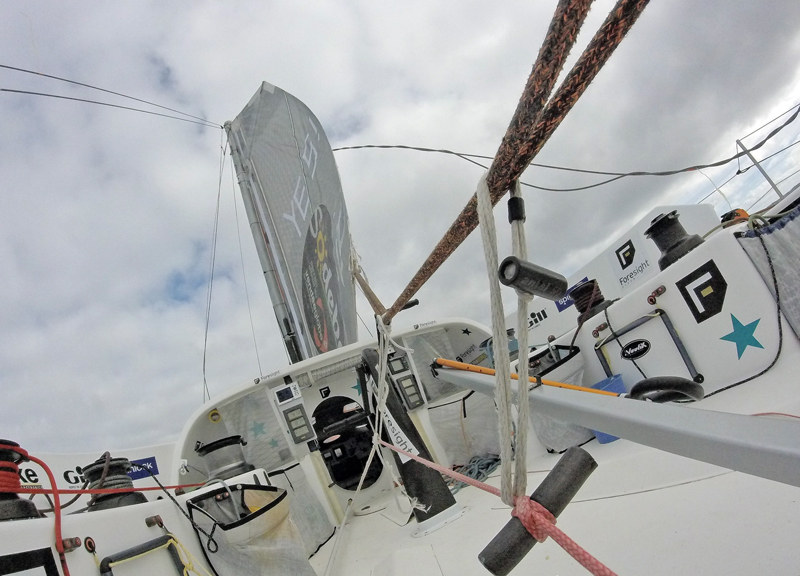 Dismasted on Friday, February 10, off the coast of Portugal with more than 700 miles to go to finish the solo nonstop Vendée Globe in Les Sables d'Olonne, France, Kiwi-American Conrad Colman set up a jury rig and vowed to finish the 27,440-mile race around the planet. Once out of the low-pressure system that took down his rig, Colman encountered light airs and was crawling along at just 2 knots with 240 miles to go as we were writing this on Wednesday morning.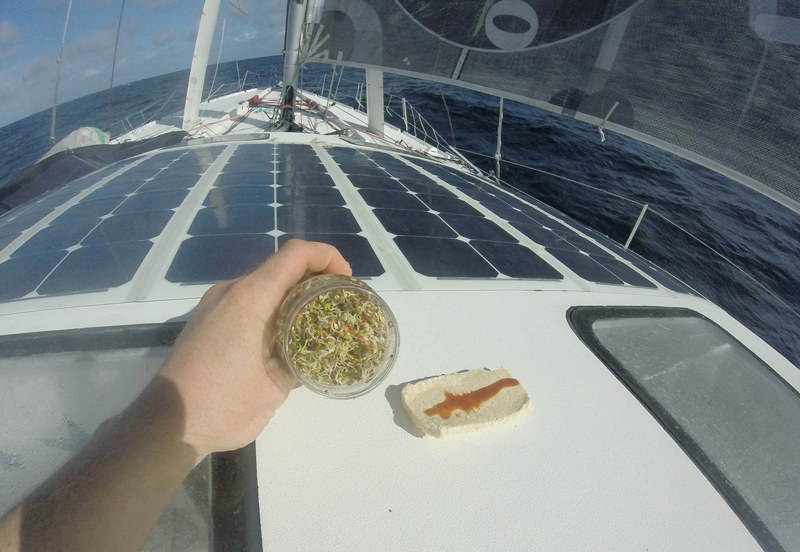 Colman, now in day 108 of his circumnavigation, had enough food to last 100 days. So he's down to emergency rations, gleaned from his liferaft. The wiry 33-year-old, who says he has a high metabolism, is surviving on 700-800 calories a day. "In the European winter out here that is very little, especially when I am working on deck so much trimming the sails."
His boat, Foresight Natural Energy, is also low on energy, as the IMOCA 60 needs sunshine for the solar panels to work optimally. But Colman remains committed to finishing the race with no emissions, using only renewable power generated on board.
Further complicating matters is the ship and fishing traffic in the Bay of Biscay. Colman lost his radar and AIS in the dismasting. So he's had to hunt for vessel traffic in the fog using binoculars. Despite all the obstacles, he expects to finish the race on Saturday.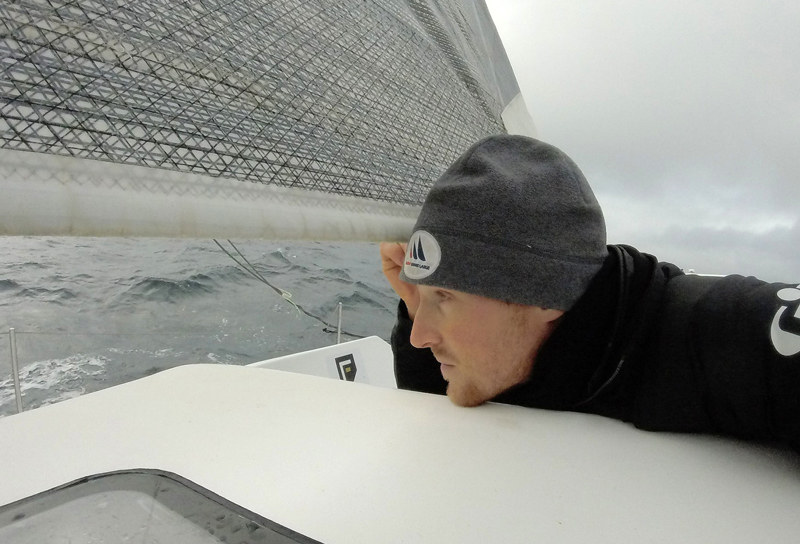 American Rich Wilson, at age 66 the oldest skipper in the Vendée Globe, finished his lap around the planet yesterday, placing 13th out of the 29 starters. According to the SitesAlive press release, his time of 107 days, 48 minutes, 18 seconds at sea makes him the fastest North American to complete a solo circumnavigation, topping Bruce Schwab, who completed the 2004-2005 race in 109 days,19 hours and 58 minutes. Schwab, you may recall, was a Bay Area rigger who completed the Singlehanded TransPac from San Francisco to Kauai before turning his attention to the Vendée Globe, which he sailed on the Tom Wylie-designed Open 60 Ocean Planet.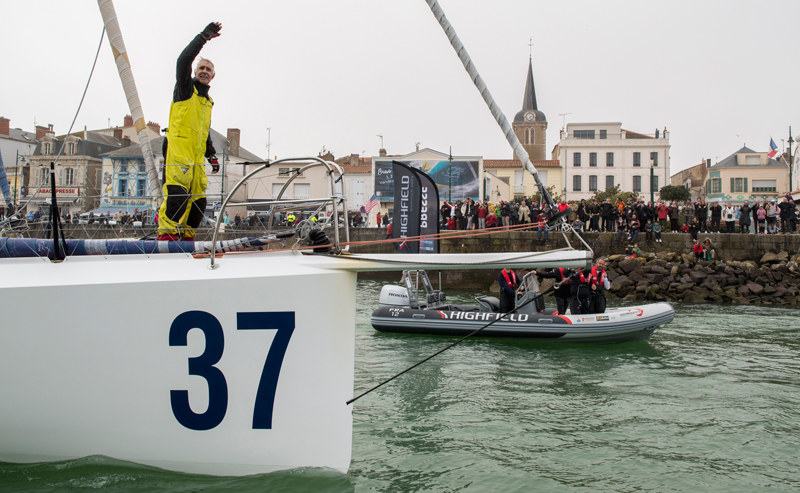 Via SitesAlive, 700,000 school kids around the world interacted with Wilson's circumnavigation, learning science, math, geography and history along the way. As Wilson, an educator, also spoke of being afraid, the youngsters no doubt learned something about human nature too.
Receive emails when 'Lectronic Latitude is updated.
SUBSCRIBE