San Francisco Coast Guard K-9 Awarded Distinguished Service Medal
K-9s are integral but often under-recognized members of the community. But this changed recently when Coast Guard K-9 Chief Feco, a 9-year-old Hungarian Vizsla stationed at Coast Guard Marine Safety and Security Team San Francisco, was presented the Animals in War and Peace Distinguished Service Medal Wednesday in Washington, D.C.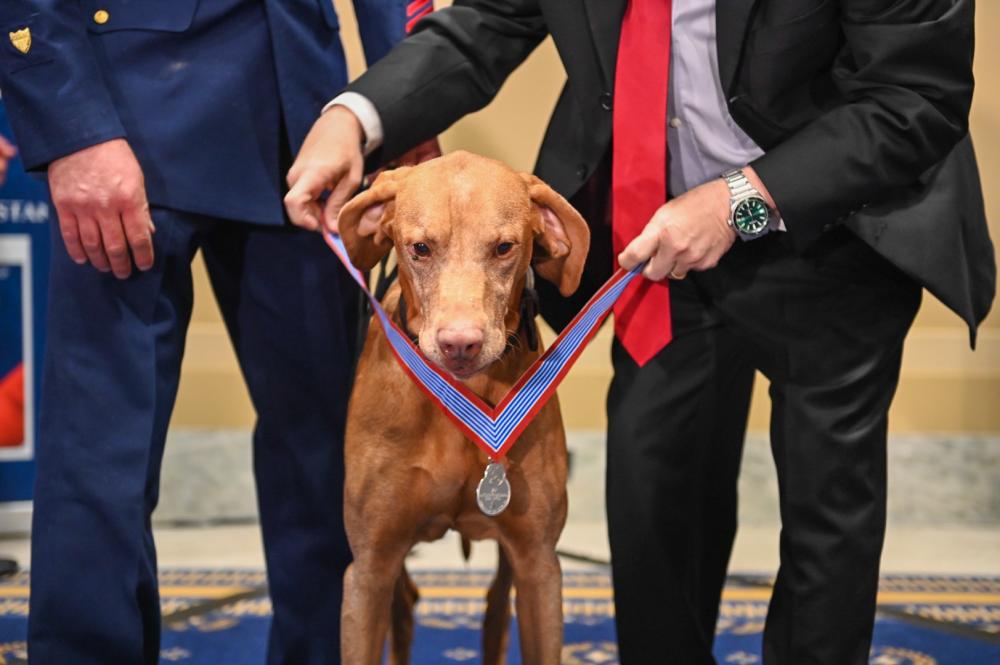 Feco is stationed at the Marine Safety and Security Team San Francisco K-9 Unit, where his main responsibility is explosives detection at the ports of San Francisco and Oakland. He was one of six animal heroes that were recognized at the second annual Animals in War and Peace Medal Ceremony earlier this month.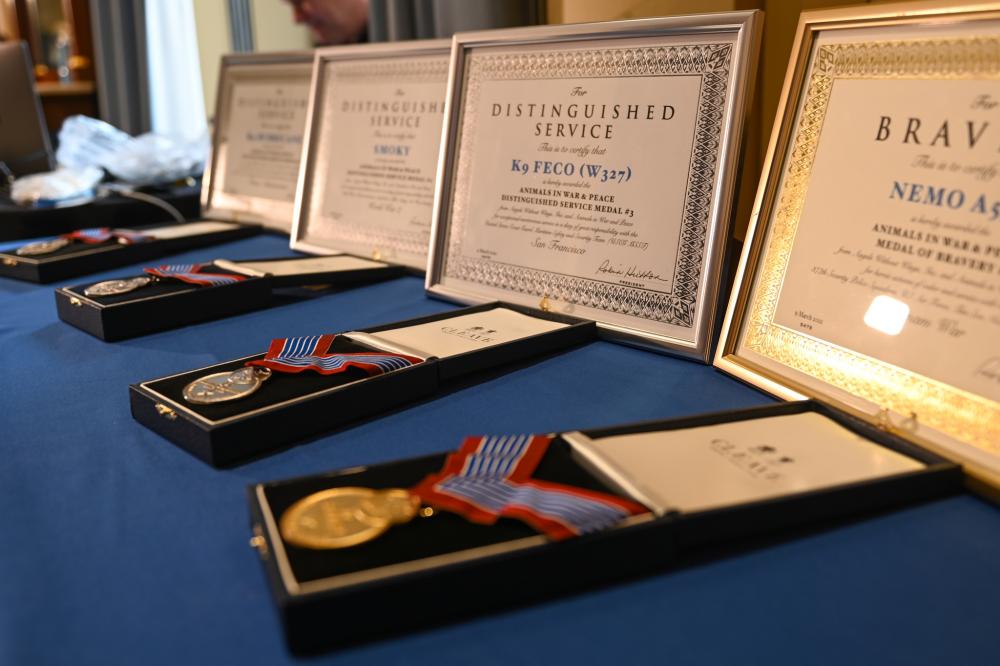 Since joining the Coast Guard in late 2014 Feco has participated in 1,467 events, including presidential security details for former President Barack Obama, judicial and Supreme Court security details, the 2016 Summer Olympic Track & Field Trials, the National Football League Superbowls L, LII, and LIII, the Major League Baseball World Series, the National Basketball Association playoffs, the National Hockey League Stanley Cup, and San Francisco and Los Angeles Fleet Weeks.
The ceremony, attended by members of Congress, highlights America's appreciation of the sacrifices and heroism of American animals who have served the United States, and advances the effort toward the creation of an annual process to nominate animals for the Medal of Bravery and Distinguished Service Medal.
The Coast Guard has 16 canine explosive-detection teams around the country, each made up of one human handler and one working dog.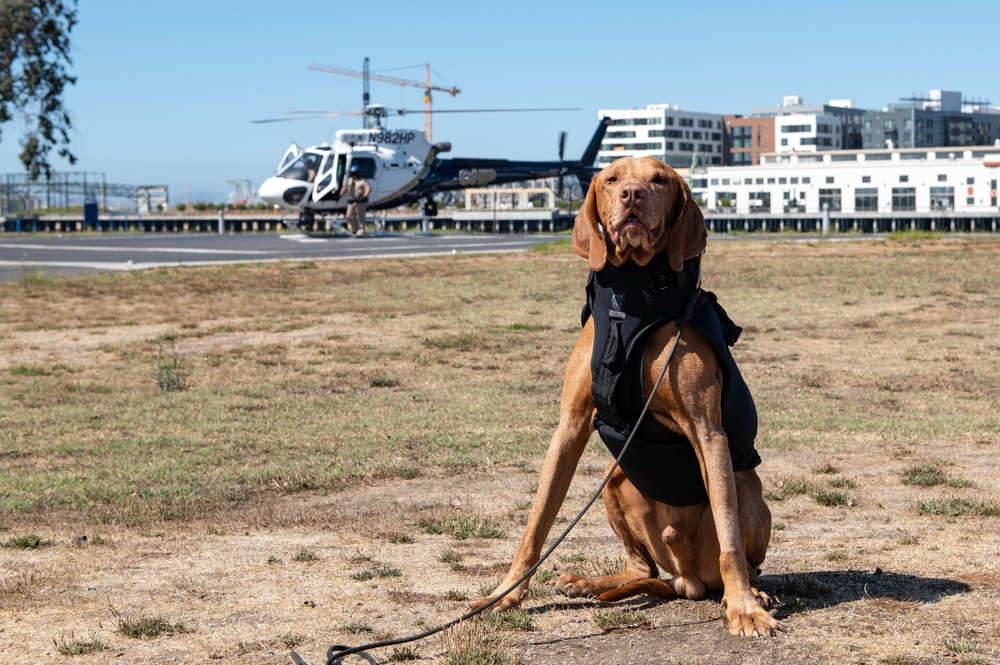 Congratulations, Chief Feco, and, thank you for your service!
(On a side note, we just happen to have watched a film about a K-9 service dog on Rhode Island last night. Rescued by Ruby is based on a true story. We know it's not sailing, but if you love feel-good movies or movies about dogs, you might like this one.)
Receive emails when 'Lectronic Latitude is updated.
SUBSCRIBE