Clipper Racers Head For Panama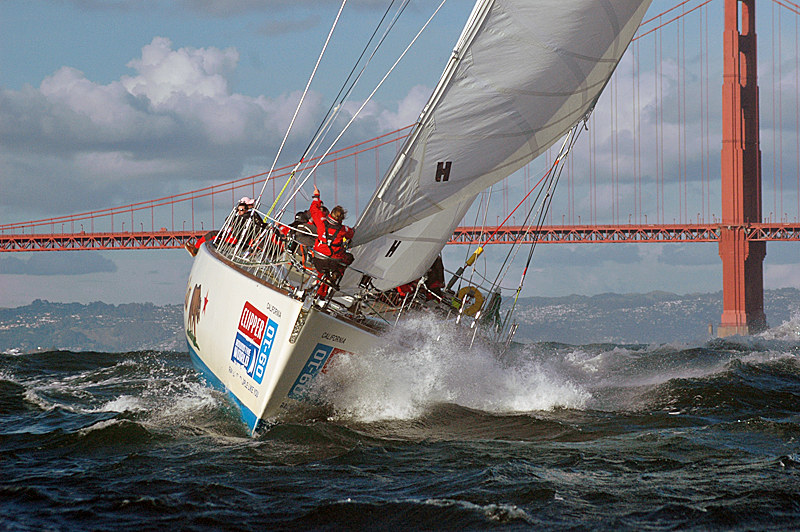 The 160 sailors on the nine boats in the Clipper 'Round The World Race fleet got a parting gift of largely sunny skies and a 20- to 25-knot clearing breeze yesterday for the start of their 3,329-mile leg to Panama. At mid-day, the "mother" watches — the rotating galley watch — were prepararing for their first meal at sea, while crewmembers stowed their gear, bid adieu to family and friends, and nailed down some last-minute details.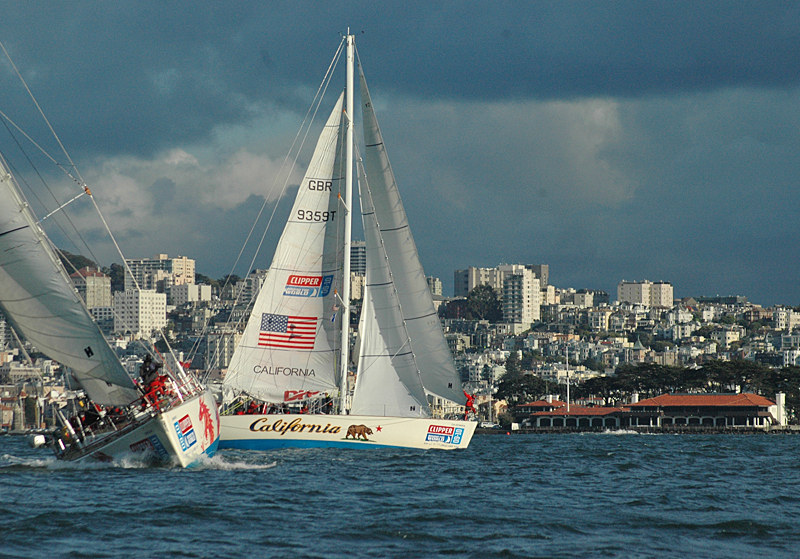 By 4 p.m. the boats were on the water showing their colors to the City in a parade of sail. A little after 5 p.m., the battle flags came down and the yankees went up, followed shortly thereafter by the staysails. Team Finland, which had finished just over a day earlier, showed they were raring to go as the only boat to go out with their main at full hoist, while the spectator fleet of 10 or so boats congregated at the starting area.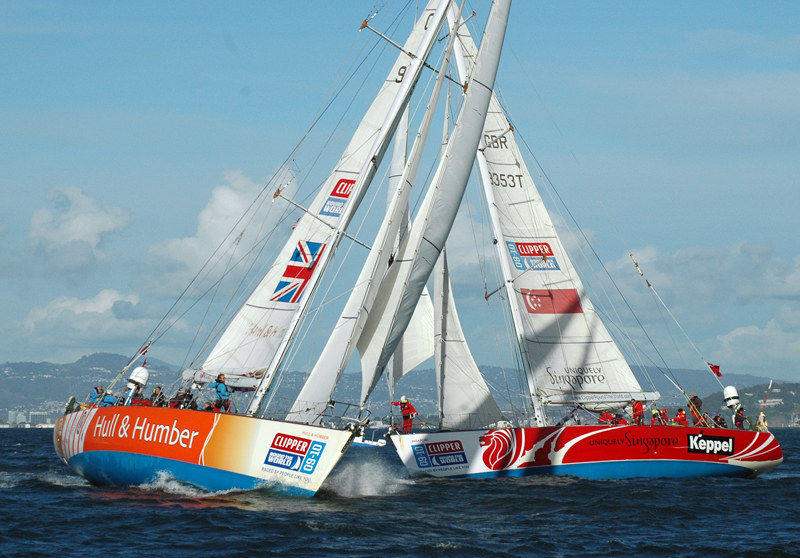 California, which counts Bay Area sailor Shana Bagley and Monterey sailor Donna Womble as part of its crew, got off to a good start as the gun went off around 6 p.m. under the arcs of a fireboat's water cannons. At the starting line — between the Golden Gate YC and an inflatable mark — California tacked onto starboard and headed toward the early ebb on the beach. The collective mindset of the boats' skippers was "safety first" and everyone was ducking everyone: early and emphatically! So instead of pushing hard into the beach, skipper Pete Rollason played it safe and ducked a big pack of boats that they might have otherwise crossed coming off the Cityfront on port tack.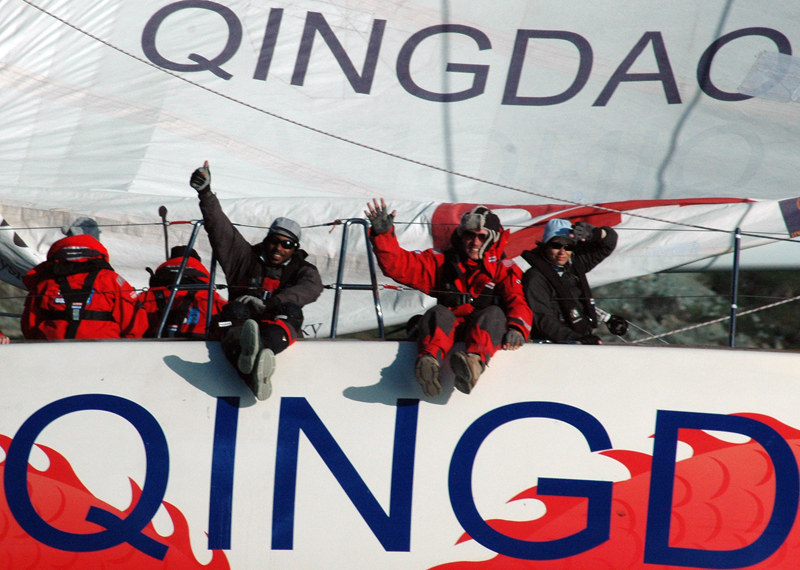 Hull & Humber looked as if they were the boat with a local aboard, as they played the ebb perfectly all the way to Blackaller before crossing the Gate and bouncing off the North Tower, picking up a big lift that propelled them to an early lead as the boats passed Mile Rock. As of this morning, overall leader Spirit of Australia had posted the best half-day run of the fleet at 120 miles, while Hull & Humber took a big offshore flier and only managed an 81-mile half-day. California is in seventh after putting 92 miles on the board. Bagley will be sending us updates from aboard during the leg, so stay tuned!
Receive emails when 'Lectronic Latitude is updated.
SUBSCRIBE