Classic Beauties at Wooden Boat Show
Corinthian Yacht Club in Tiburon spent Summer Sailstice weekend hosting the Master Mariners Benevolent Association, including the 26th Wooden Boat Show on sunny, warm Sunday.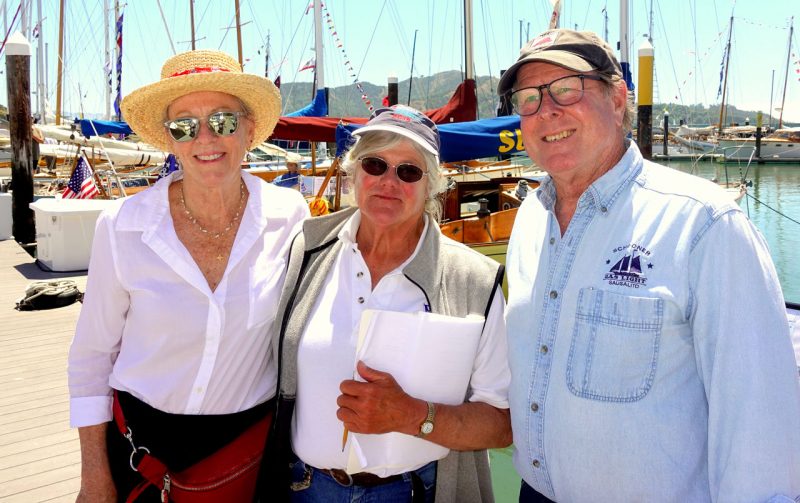 The boats that stood out for our Roving Reporter, Woody, included the stunning Alden schooner Mayan. "The boat looks absolutely beautiful, even better than the first time she appeared at the show a few years ago."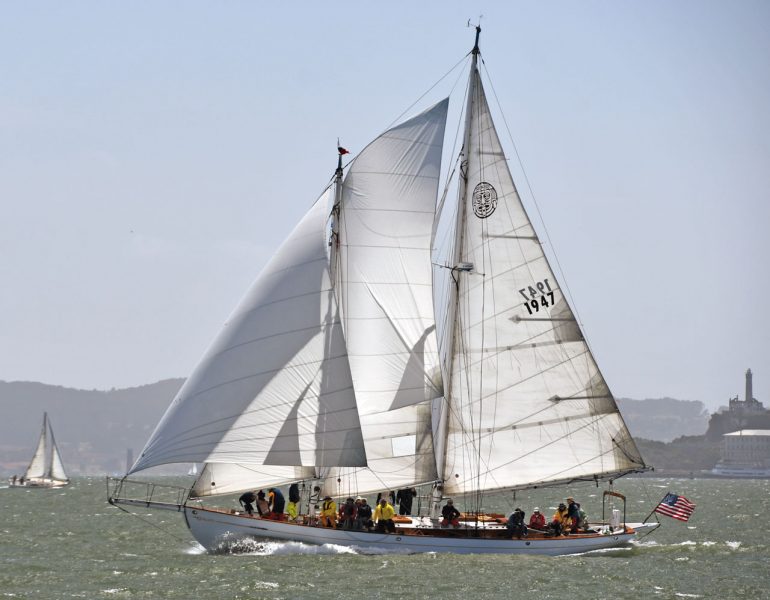 "A close second would have been Yucca, whose new owner is keeping the boat in beautiful shape after buying it from Hank Easom."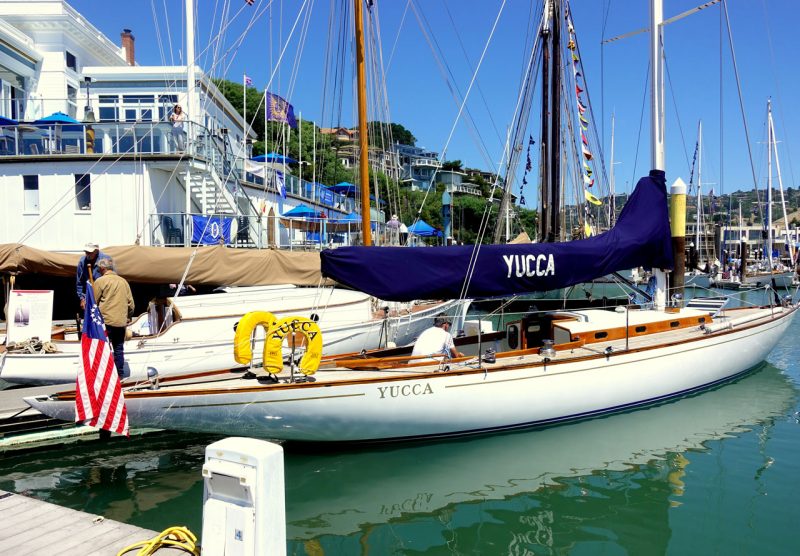 "A few runners-up would have been the yellow Sunda and Freda B, which is not an old woodie. But considering how much the boat sails, day in and day out, year-round, sometimes two to three charters a day, and how hard it would be to maintain a boat like that, Freda B was absolutely sparkling throughout. It takes a lot of effort to maintain any Master Mariner classic boat in such Bristol condition, but most of them are not sailed regularly throughout the year. Freda B's condition, especially for a working boat, is the standard by which other similar boats are measured.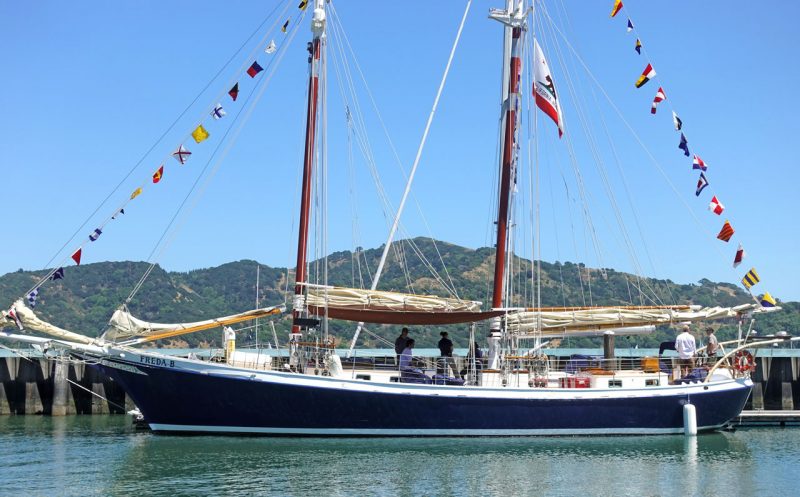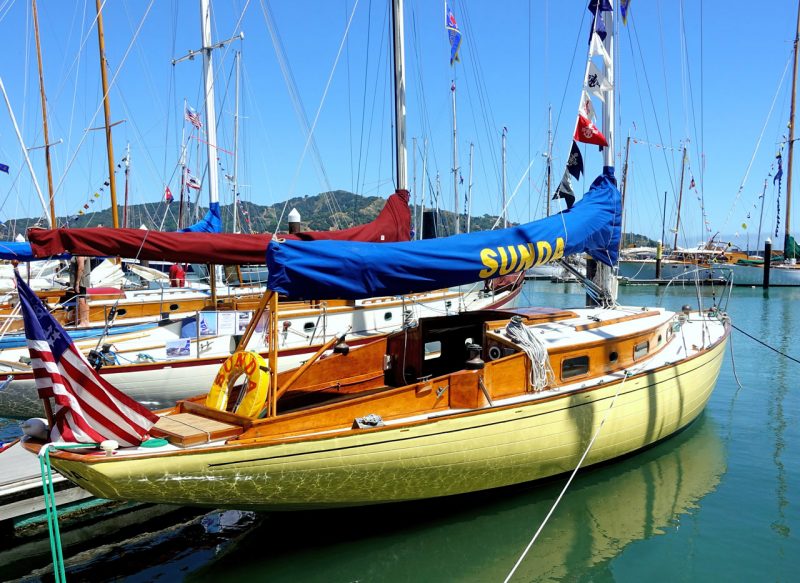 "Peter English told me there were 37 boats in the show this year. That's down a bit, especially for small boats. Conspicuous in her absence was the schooner Brigadoon, but Peter explained that Terry Claus had a once-in-decade family reunion in the Midwest that he had to attend. But it was great to see some of the regular woodies, and it was a beautiful day for a show."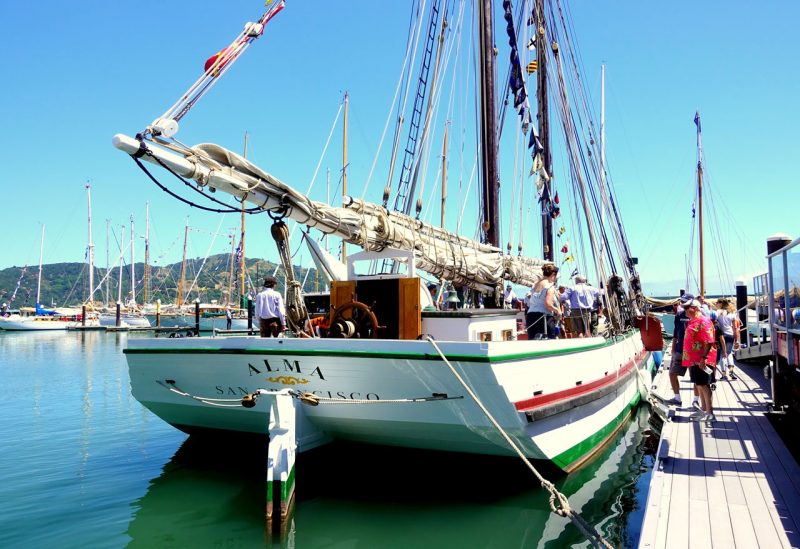 Show awards went to:
The Alma Trophy for the "Biggest change in one year" went to Catnip.
The Corinthian Cup "Reflects on care of owner" went to Gold Star.
The winner of Best in Show was Tre.
People's Choice (119 votes) went to Water Witch.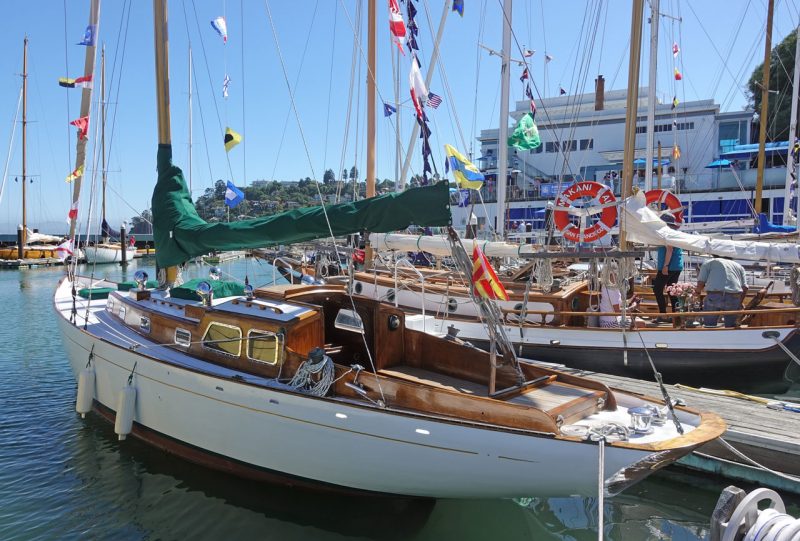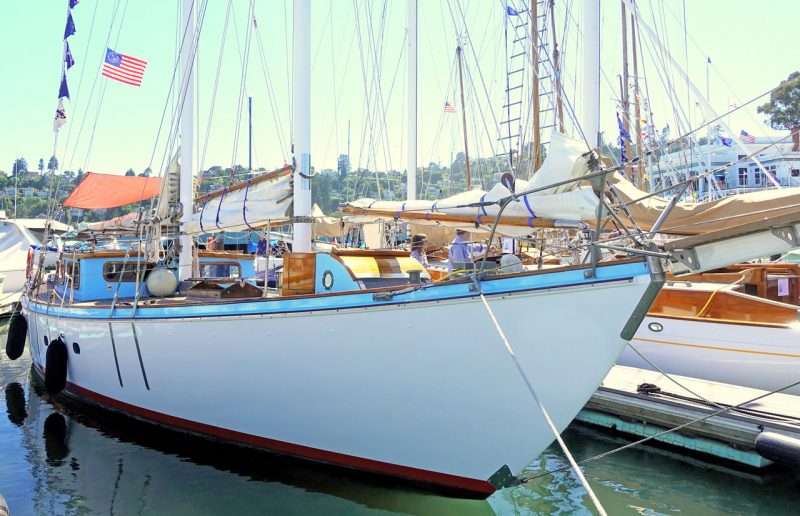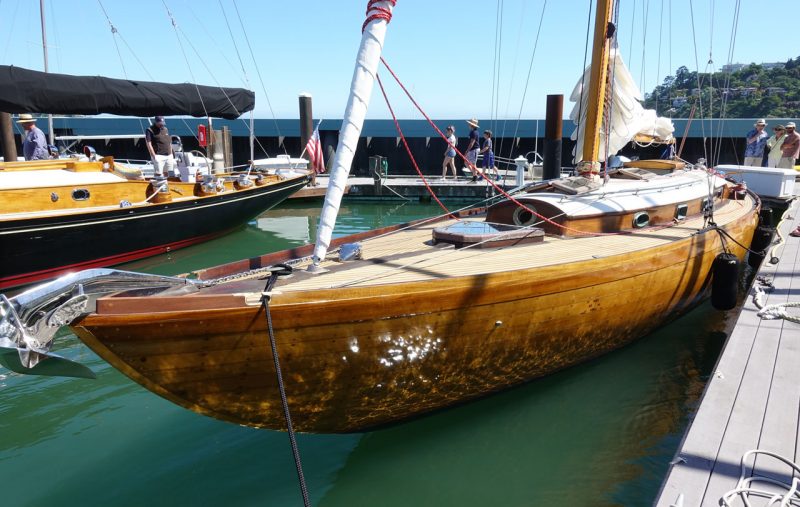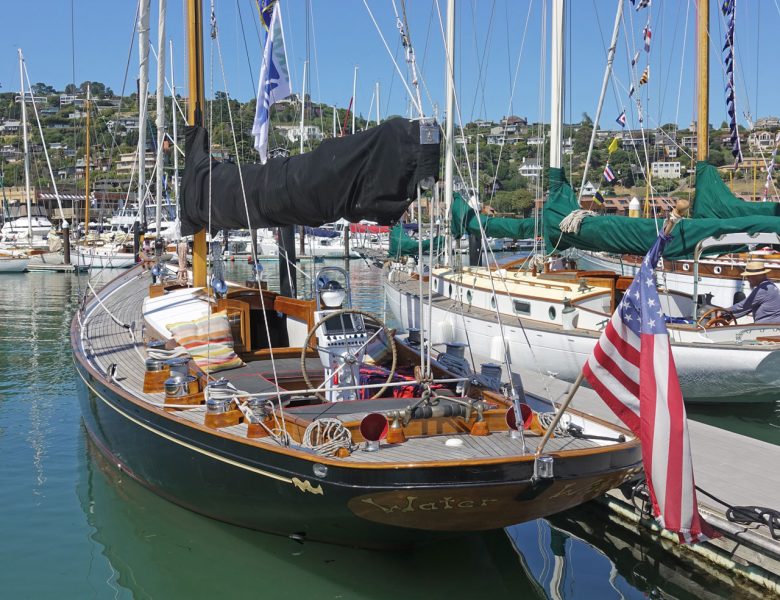 Receive emails when 'Lectronic Latitude is updated.
SUBSCRIBE