'Chubby Girl' Delay; 'Matthew Turner' Testing; More AC75 Foiling Footage
Eight-ft Bay Area-Based Boat with Eye on Hawaii Delays Departure
We got an email the other day from Wilbur Spaul, who was hoping to sail his eight-ft sailboat Chubby Girl to Hawaii starting in October. Spaul wrote in a message (and on his blog): 
During the past several weeks when we had moderate to strong ocean winds and waves I have been sea-trialing Chubby Girl, and have found that she is very difficult to steer a straight course in all but calm conditions. In discussions with a naval architect, he has made recommendations to haul the boat and install underwater fins on the aft corners and to reduce water weight by installing a watermaker. (I guess this is part of the development of an one-off experimental craft.) That way, the boat should track straight and be able to self steer. To do these design and construction changes will require that I will not be able to leave next week, which is at the end of my pre-winter storm weather window.
I will make these modifications as soon as I get the designs from the naval architect, and will then spend much of the winter storm season sea-trialing the boat in the San Francisco Bay. I will leave at my next weather window in April.
Matthew Turner Seeks Stability
"We had first part of our stability test on Matthew Turner this morning," Latitude's man on the street John "Woody" Skoriak told us in an email yesterday.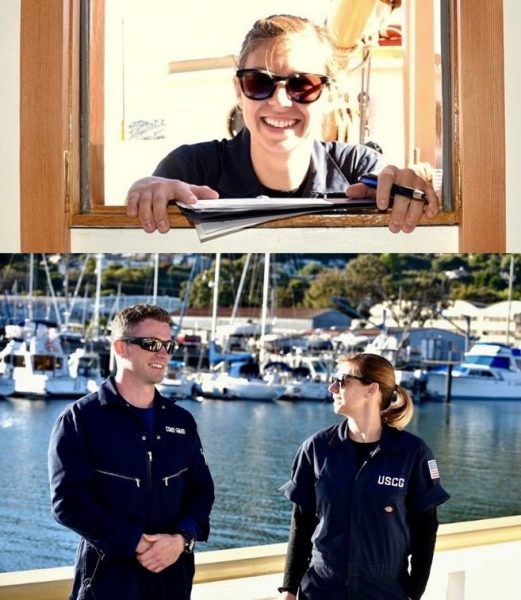 Matthew Turner designer Andy Davis was onboard during the test, Skoriak said. "We moved the weights around with our forklift. It was a very nice sunny and warm morning and perfect for the test, except for the wind, which came up about 10:30. We have plumb lines that hang down the two companionways and they are not supposed to move as we tension the dock lines and then release them. But with a stiff breeze (northerly no less) it was difficult. Everything is still in place and hopefully we can complete the test next week."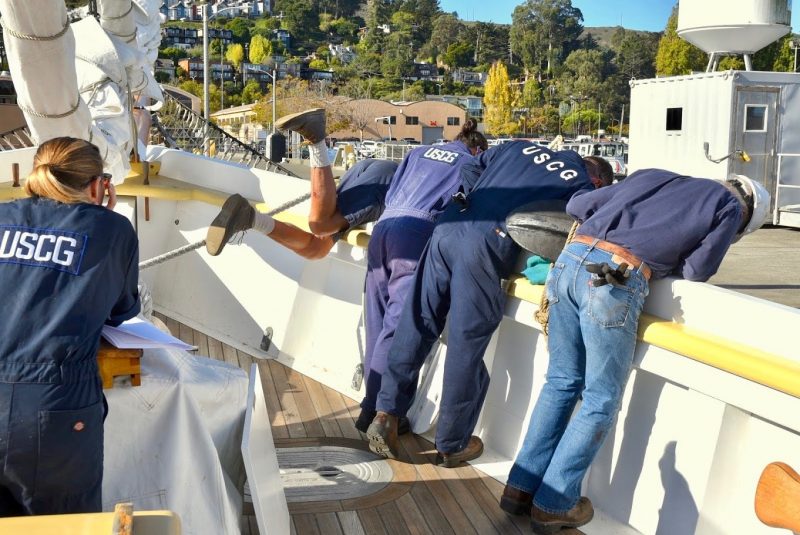 Team New Zealand's AC75 Foiling Footage Is Both Impressive and Underwhelming
So it looks like it was late September when Team Emirates New Zealand took their first sail in their new AC75 Te Aihe. "The wind speed appeared to be 8-10 kts based on the sea state," sail-world.com reported. "'It was very short, but we get a view of the future,' reflected CEO Grant Dalton after the sail."
The footage above comes from the New Zealand-based Live Sail Die, and shows the AC75 going through a few tacks — we think. It's difficult for us to distinguish between upwind and downwind maneuvers in the foiling era. After winning the Cup back in Bermuda in 2017, Grant Dalton first teased the idea of Team New Zealand "doing the right thing" with the format. We presume he meant heeding the call of purists who wanted to see monohulls again, while still retaining the performance progression offered by foiling.
And so, after years of anticipation, here we are. Seeing a giant boat levitate in light air is pretty cool, for a minute, and then it's like, what's next? We don't mean to be cynical . . . or no, sorry, we do mean to be cynical, actually. We certainly haven't made up our minds yet, but we will remain a difficult audience to please.
Here's a super-flashy video from INEOS Team UK — it's like if the movies Office Space and Wind were combined.
Don't Forget About Randall Reeves' Return
After a year of circling the globe both horizontally and vertically, Randall Reeves will return to the Bay tomorrow. Please click here for details.
We'll see you out there!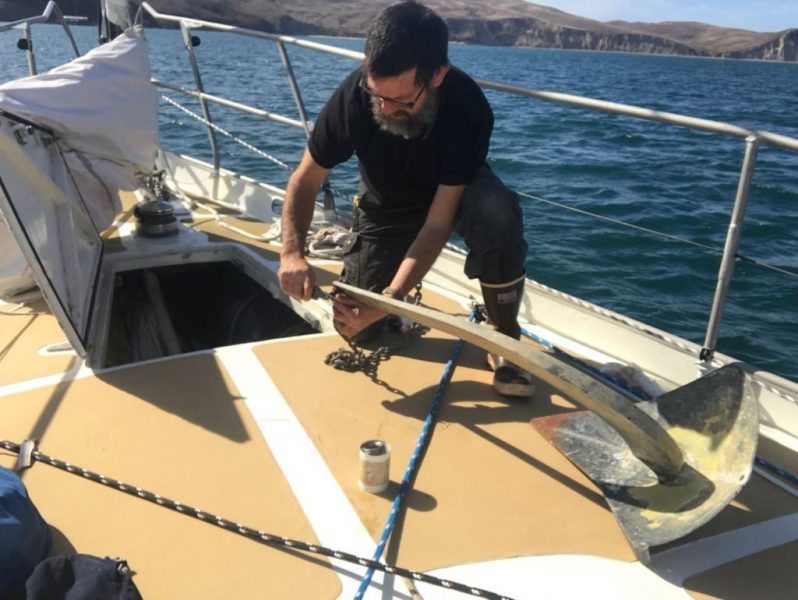 Receive emails when 'Lectronic Latitude is updated.
SUBSCRIBE