Check Your Power Cords, Folks!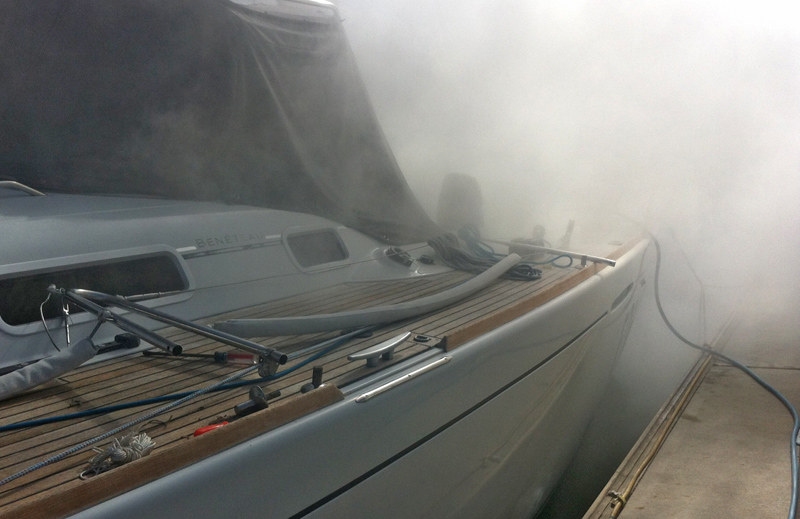 It's that time of year again, folks. The time to check your shorepower connections in an effort to prevent incidents like this one. Rob Murray of the Vancouver, BC-based Beneteau First 435 Avant send in these photos of Frank Gehry's Marina del Rey-based Beneteau First 44.7 Foggy in the midst of an electrical fire a few days ago.
"The fire department and fire boat responded quickly, but the fire was out by the time they arrived," Rob wrote. "The apparent cause was a faulty shorepower cord or connection. The boat was filled with smoke, but the fire was confined to the stern and a cockpit locker."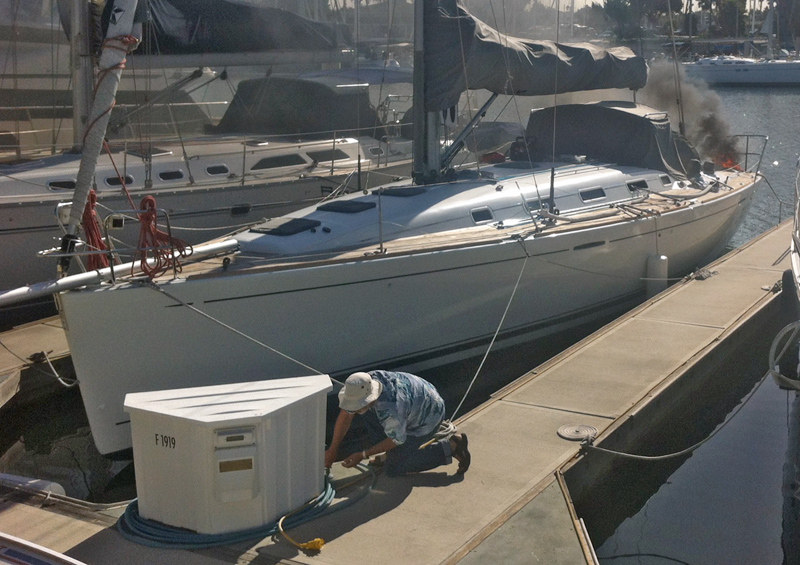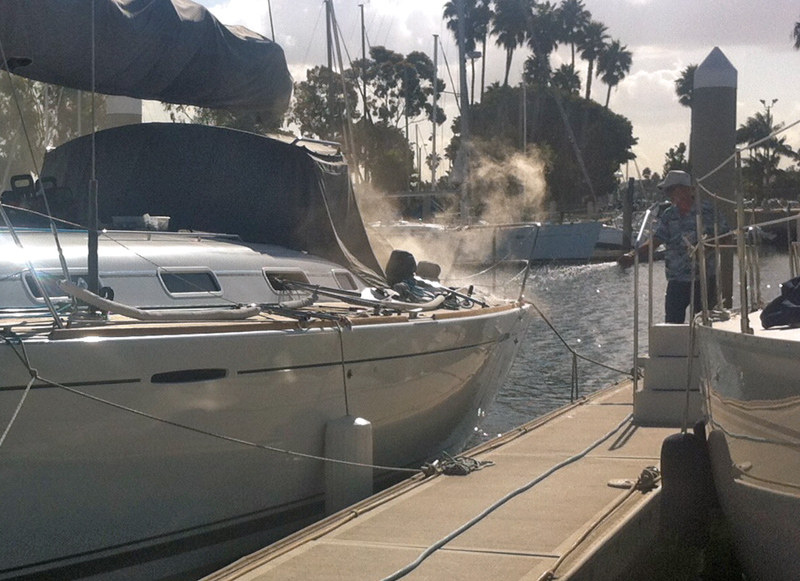 Rob detailed the steps taken to put out the fire: "1) Disconnect power; 2) Use a hose to put out exterior fire; 3) Use fire extinguisher on internal fire." The photo below shows the suspected culprit. So the next time you're at your boat, take a minute to inspect your shorepower cord from end to end, looking for corrosion, melted plastic, evidence of overheating, and loose, bent or missing prongs. Also inspect the socket. If either look damaged, replace them both (and consider replacing them with the idiot-proof SmartPlug). Also make sure all connections are water tight.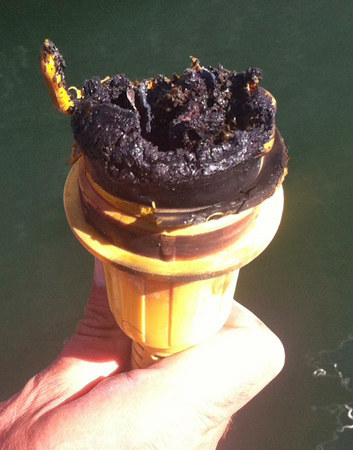 Finally, keep in mind that 30-amp shorepower connections are designed to handle up to 30 amps. Calculate all the stuff you have running on AC power — heaters, dorm fridges, hair dryers, whatever — and make sure you're not overloading your system. Because who wants to go down to their boat for a midwinter race to find this?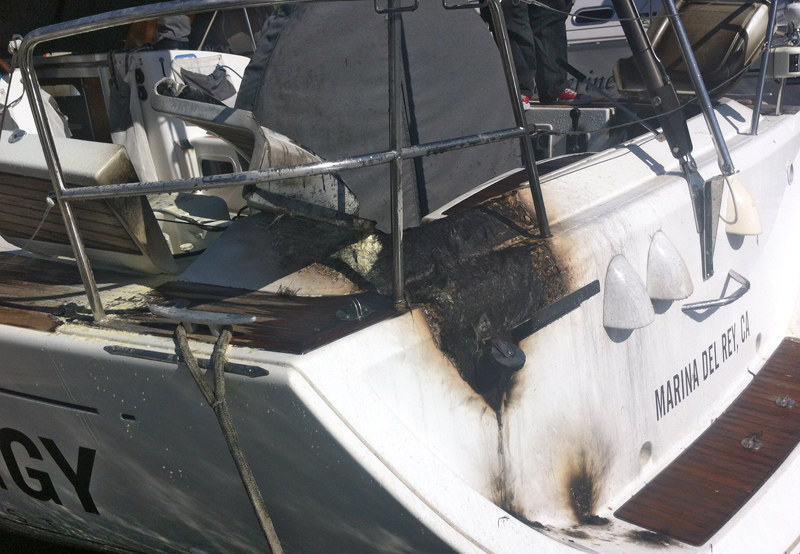 For details on the best way to extinguish a boat fire, read Charlie Wood's excellent instructions from Friday's 'Lectronic Latitude.
Receive emails when 'Lectronic Latitude is updated.
SUBSCRIBE