Celebrations on Summer Sailstice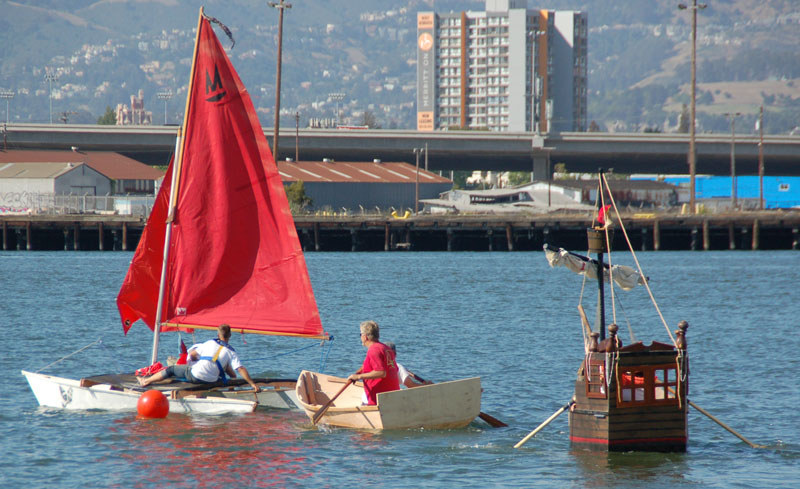 Storms, sinkings and lots of sailing took place across Northern California and around the world as sailors celebrated Summer Sailstice on the solstice weekend. In the Bay Area, numerous activities included the annual festivities at Encinal Yacht Club, featuring a build-a-boat-in-a-day contest.
Run by Ariane Paul, the boatbuilding contest has been a highlight of the local event for eight years running. Each team must build, launch and race a boat around a buoy all in a single day. This year's contest featured four teams who started the morning with a pile of lumber and finished at 5 p.m. by launching the results of their day's labors and attempting to stay afloat for a short and competitive race.
Variety is the spice of life and, over the course of the day, a spicy fleet came to life consisting of a catamaran, a pirate ship, a rowing dinghy and a sailing dinghy. The sailing dinghy's voyage ended shortly after launch as it sank almost as soon as it left the dock, providing great entertainment for the crowd. The three remaining boat took off around the course and survived, with the catamaran edging out the others for an overall victory. All contestants were warmed later with their prizes of Gosling's rum!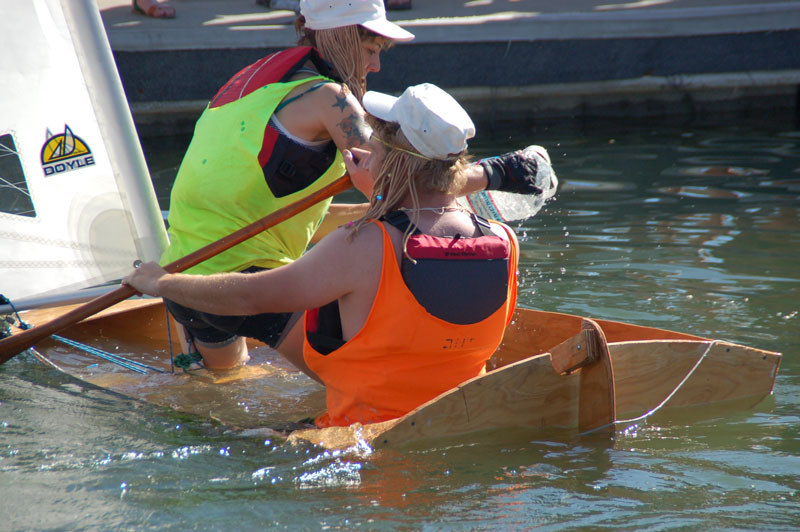 EYC also hosted small boat races and their junior sailing program, and Afterguard Sailing gave boat rides.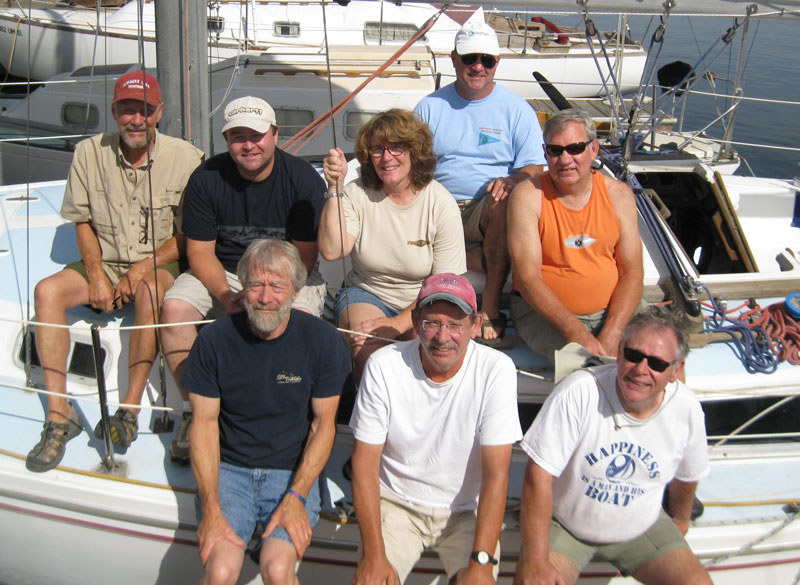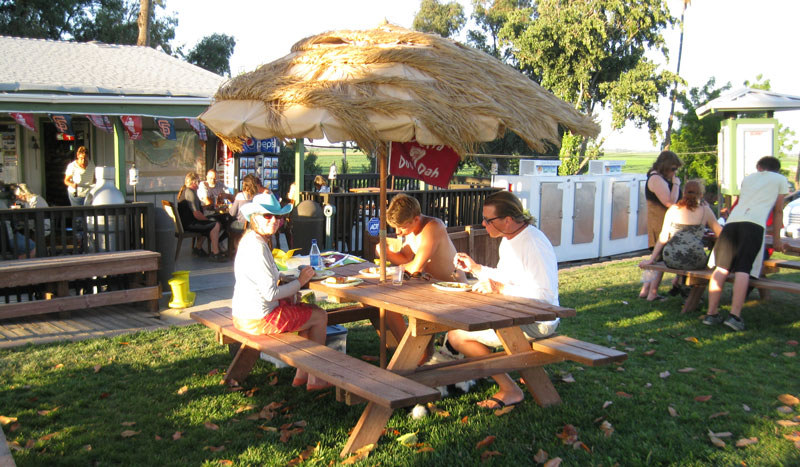 Numerous other celebrations occurred around the world with raft-ups formed, starting guns fired, and afternoon daysails enjoyed. New England sailing celebrations got whacked by the remnants of Tropical Storm Bill, and the Volvo Ocean Race's Team Alvimedica, signed up for Summer Sailstice, spent the holiday launching themselves out of The Hague toward a first-place finish in Gothenburg, Sweden.
Receive emails when 'Lectronic Latitude is updated.
SUBSCRIBE