Beer Can Racing Year-Round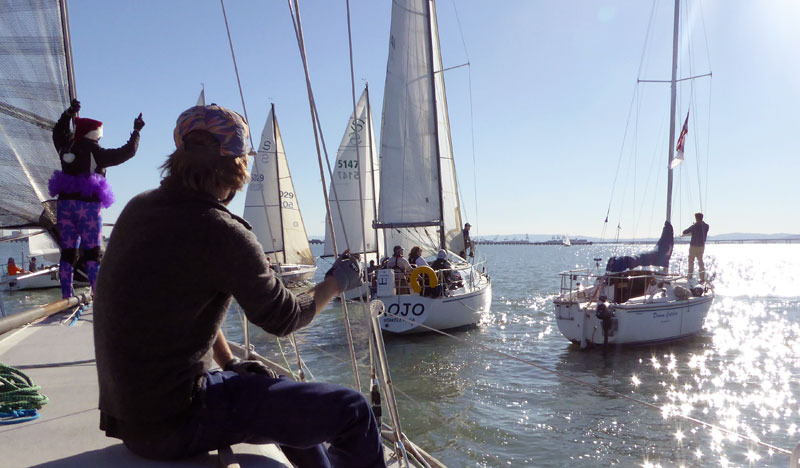 Berkeley Yacht Club offers two seasons of beer can races — summer (April-September) is for Friday Night Races and winter (October-March) is Chowder time on Sundays. Like the Friday Night Races, the Chowders are a low-key, bring-your-friends-out-racing type of sailing, only without summer's high wind, fog and chop. The 1 p.m. start is right outside the Berkeley Marina entrance, and the courses are around what's left of the Olympic Circle marks, with a finish back at the club. This Sunday Bob Walden raced on his Cal 39 Sea Star in perfect light air, flat water and sunshine, on a moving holiday get-together of friends and family.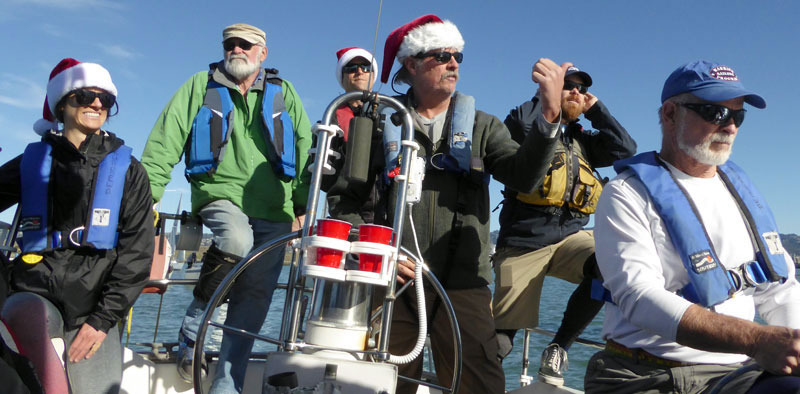 The Chowders started life as monthly races but soon became an every-winter-Sunday series in the '80s. There is no entry fee, and signing up is easy at the club. You can even win a nice coffee cup if you do well.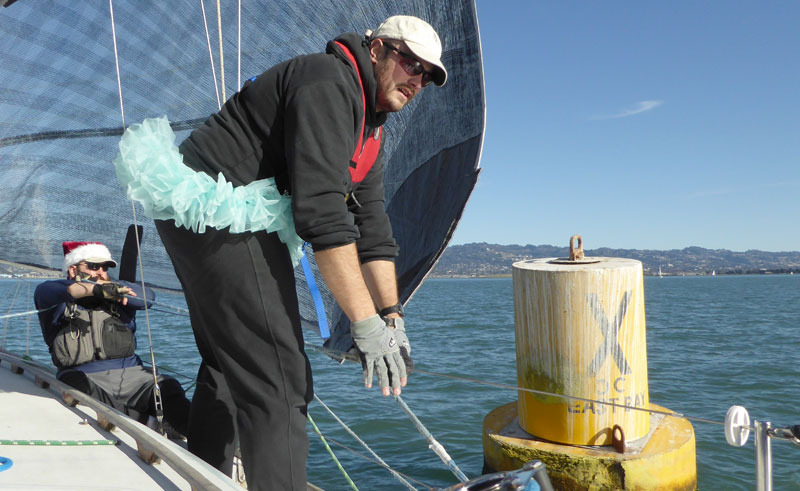 These are excellent races to bring aboard non-sailors or racing newbies to see if they like close-quarters buoy racing without the screaming, protests or aggressive starts. One of the Chowder rules is that minor protests must be held in "Rolling Mediation Hearings" at the club after the racing and everyone gets to voice an opinion on the infraction. If you don't like public speaking or hearings maybe you shouldn't protest in a Chowder race.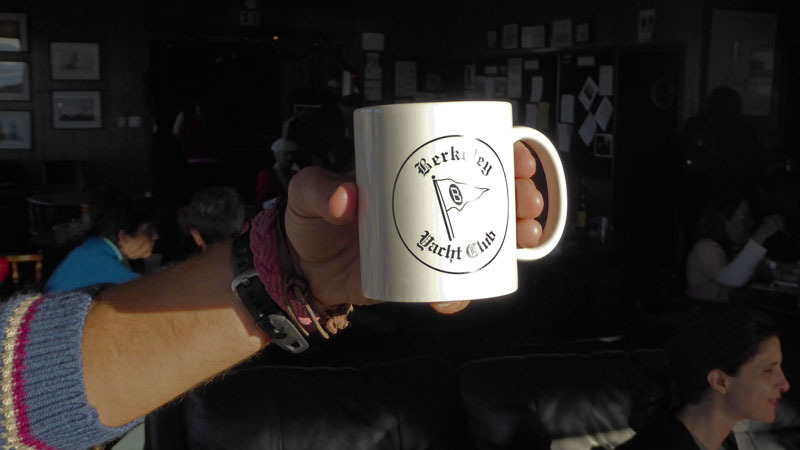 Berkeley Yacht Club has racing every weekend throughout the year, with big regattas full of fast boats, fun Friday nights in the fog, and, among our favorites, the Sunday Chowders. There's only one weekend off this year — Christmas Eve (but you can go sailing anyway).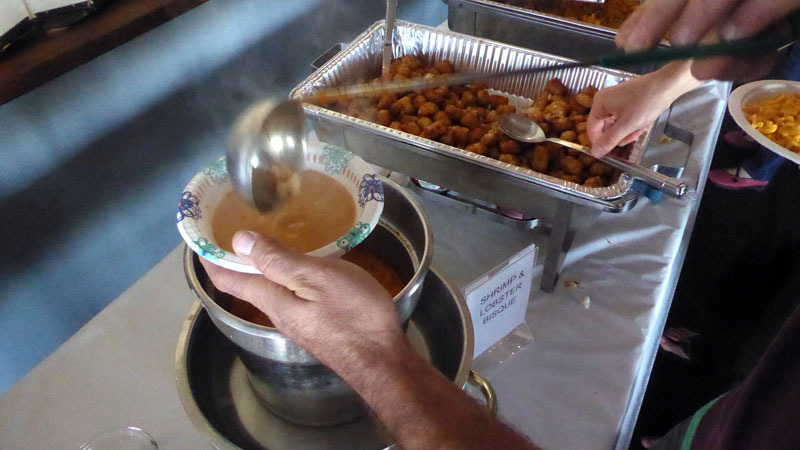 Receive emails when 'Lectronic Latitude is updated.
SUBSCRIBE