BCDC to Vote on Westpoint Settlement Tomorrow
Tomorrow, the BCDC commissioners will vote on a settlement with Westpoint Harbor, marking the possible conclusion of a years-long conflict between one of the Bay Area's newest marinas and a government agency that many people feel has gone astray of its founding mission. The commission will meet  on Thursday, Dec. 6, at 1 p.m. in the Bay Area Metro Center, 375 Beale Street, Board Room, First Floor, San Francisco.
"The BCDC Staff and the Enforcement Committee have recommended approval," said Bob Wilson, a member of the San Francisco Bay Stewardship Alliance. The proposed settlement is the result of months of negotiations between Westpoint and the Bay Conservation and Development Commission, and comes in the midst of a state audit of the BCDC.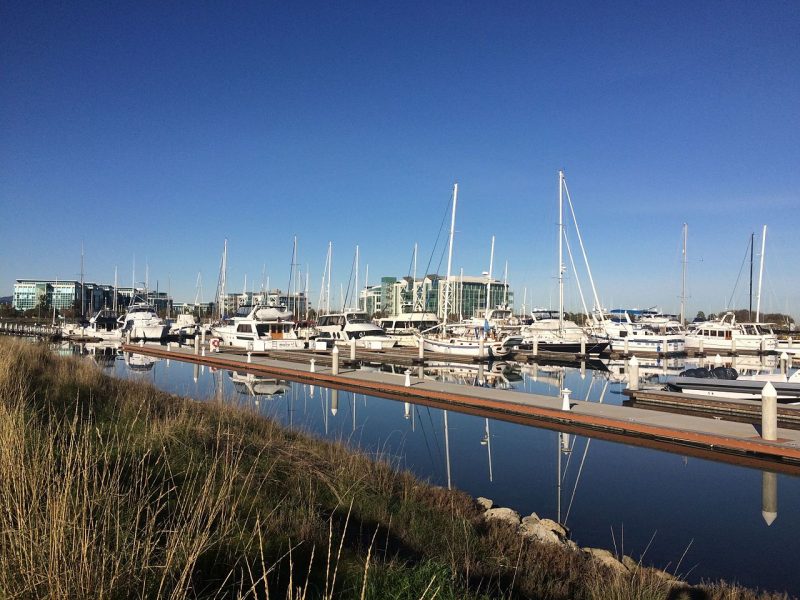 "Many boaters are writing to the BCDC to support the settlement. Support is overwhelming!" said Wilson. "The letters get posted several times ahead of the meeting."
The Friends of Westpoint Harbor — an advocacy group that has supported the marina through its trials with the BCDC — has also circulated a petition urging people to weigh in. "We can take nothing for granted, so the Friends of Westpoint Harbor urges you to continue voicing your support for the marina by sending emails or letters to the Commission before their next meeting, or by attending the Commission meeting to provide visual and moral support to Westpoint Harbor."
We'll bring you the results of tomorrow's BCDC meeting on an upcoming 'Lectronic.
Receive emails when 'Lectronic Latitude is updated.
SUBSCRIBE