Banderas Bay Laser Racing Is Heaven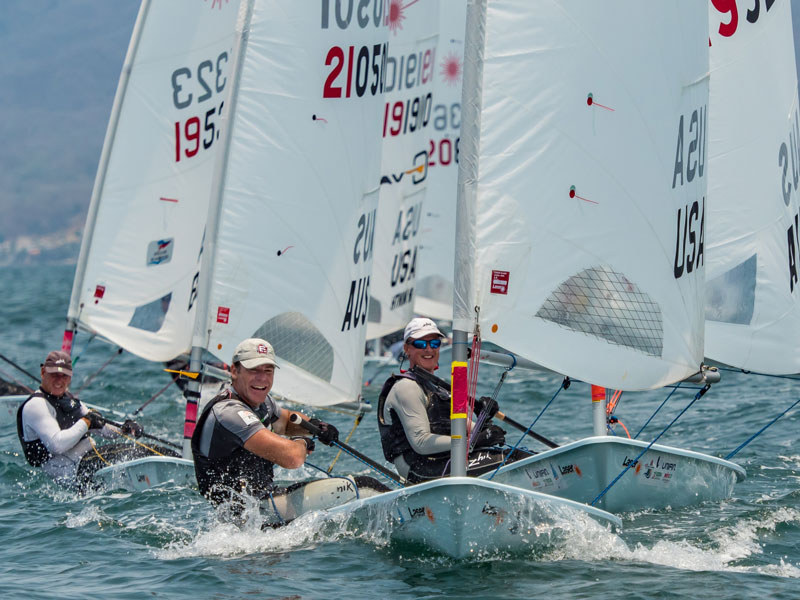 "Laser sailing/racing in Banderas Bay is heaven: warm water, warmer air temps, 6- to 10-knot breeze in the early afternoon building to 12-15 by mid-afternoon meaning lighter weight sailors have a shot in the first race and heavier sailors can come on in the second race." So said Walt Spevak of Mill Valley, who competed there for the Laser Radial Masters Worlds in April. Spevak said he would be happy to have the Worlds in Banderas Bay every year. "The Vallarta Yacht Club rolled out the green, white and red carpet, making launching and hauling out a breeze. They have put on four — count 'em four — Laser World Championships in a two-month period. Hosting one world championship is an endeavor. Four is above and beyond."
The four regattas are/were:
Laser Radial Women's World Championship, April 12-20

Radial Masters' World Championships,

April 22-30

Laser Standard Men's World Championship,

May 10-18
Standard Masters World Championships, May 20-28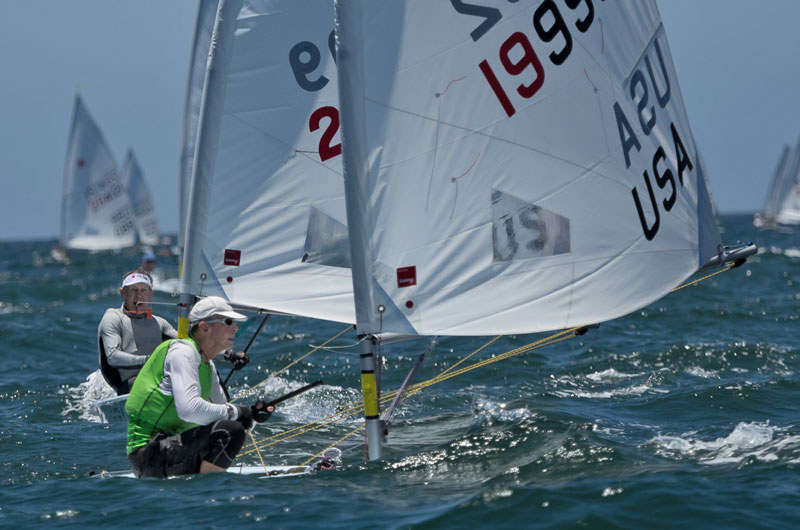 Four sailors from Northern California's Laser District 24 competed in the Radial Masters Worlds. Jon Andron of Lafayette sailed in the Great Grand Masters division. "The conditions are a warmer version of Alamitos Bay outside the breakwater," said Andron. "The facilities were excellent with sheltered boat parking and ramp launching with assistance from the juniors. There is a gradient wind which can fight with the thermal, so often the wind direction at the weather mark was different than at the starting line. With excellent coaching for our American group from Vonn Harrison, I was able to improve my scores later in the series and finish with a third and two bullets in the 50-boat fleet for a fourth overall."
Walt Spevak was ninth in the 49-boat Grand Masters group. Kurt Wessels of San Francisco and Toshi Takayanagi sailed in the Masters group. "Toshi, competing in his first Worlds, ended the regatta with an impressive fifth on the last day," reports Spevak, "and could be heard at the boat park afterwards in his best Japanese Terminator impression 'I'll be back'."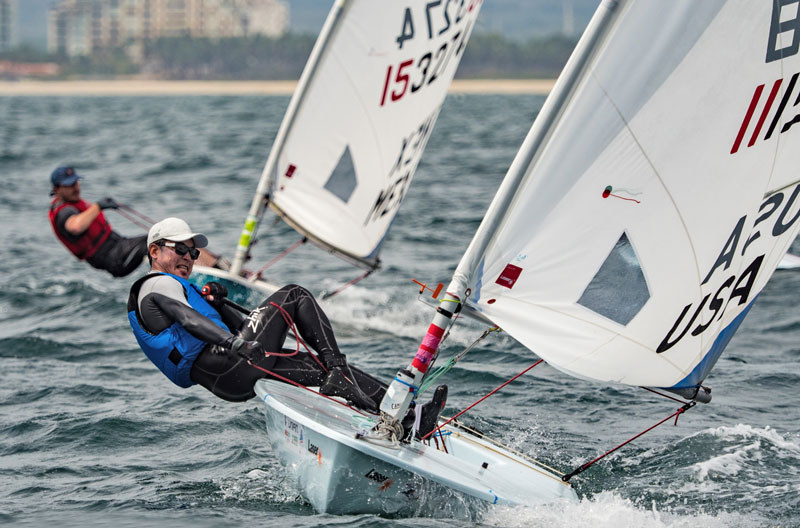 "I agree 100% that the Masters Worlds at Nuevo Vallarta was really fantastic and unforgettable," said Takayanagi. "I spent seven months preparing for the event. And the training and practices did not betray me. I was able to perform my personal best in the championship. When I finished the last race (the 12th race in the six-days-long regatta), I got an overwhelming feeling that I literally did my best, and I cried."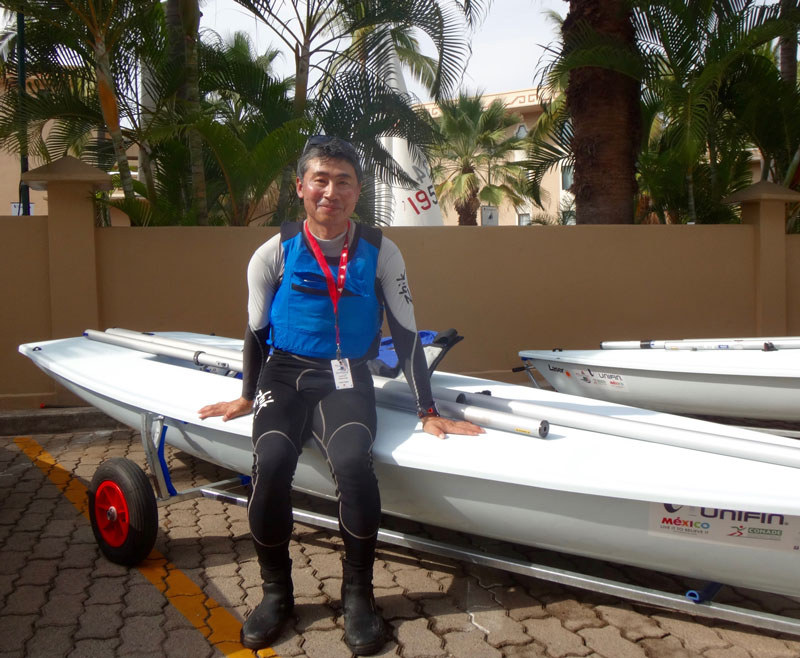 Among the District 24 Laser sailors currently competing at the Standard Masters Worlds are Emilio Castelli of Sebastopol and Simon Bell of El Dorado Hills. Castelli agrees that "It's a gorgeous place for sailing!" Bell concurs: "Conditions are amazing — warm water, warm air and a steady thermal — and very strong competition."
Eric Faust from ILCA reports that yesterday, "A light haze over the ocean kept the thermal wind from fully developing, but sailors were treated to a moderate 8- to 11-knot breeze that provided very tactical and tight racing." About today, he says, "Of course when you're sailing in paradise, the forecast is once again for perfect sailing conditions."
The Laser Worlds wrap up the larger FMV Cup, which started way back in February with the PV Race, which we featured in the April issue of Latitude 38.
Receive emails when 'Lectronic Latitude is updated.
SUBSCRIBE