An Aussie in Berkeley: OCSC's Trevor Steel
We're shining our Latitude 38 spotlight on local sailing instructors, the on-the-water community of folks who introduce newcomers to our lifetime sport. Trevor Steel is the head of instruction at Berkeley's OCSC Sailing.
Where did you grow up sailing?
This question assumes that I have grown up. We've all heard the story of the boy whose mother asked what he would like to do when he grew up. When the boy answered that he'd like to grow up and be a sailor, his mother sagely replied. "I'm sorry, you can't do both, you'll have to make a choice." I have to confess this applies to me.
Growing up on the eastern coast of Australia you would think that I would have begun sailing at a very early age. Sadly, in the time of my youth, sailing in Australia was a rather exclusive and expensive pastime, and the circumstances of the time kept it beyond my reach. That's not to say that the passion I had for the water, adventure and travel were in any way diminished. When the opportunity to learn to sail eventually came within reach I grabbed at it with both hands and have never since let go.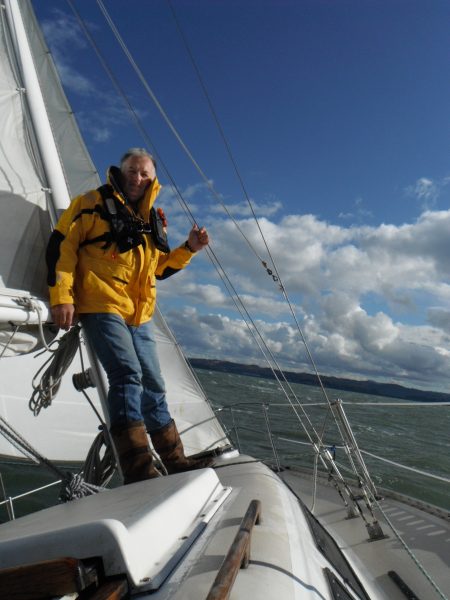 Who taught you to sail?
To name an individual would be a disservice to the hundreds of sailors, mentors and students that I have worked with and listened to over the years. Every single one of them taught me some aspect of sailing that my countless hours of self-learning, reading, and studying failed to cover. Add to that making mistakes that I was fortunate enough to walk away from — all became part of learning to sail. To suggest that the learning is over is a grave mistake on the part of any sailor.
What kind of sailing do you do now?
Of course teaching makes up a great deal of my sailing. I have never raced simply because in order to race and be competitive you have to find the limit of your boat and rig… I've never been able to afford 'finding the limit'. I've also never seen the point in breaking a perfectly good boat. As a result, I confess to being a cruiser.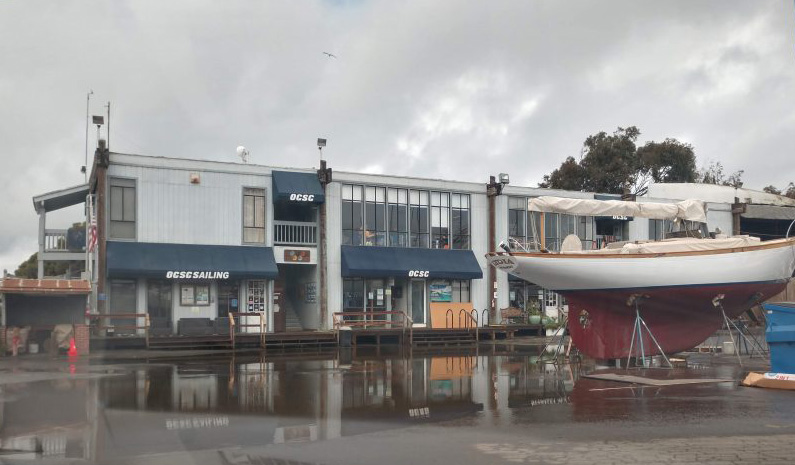 What's your favorite thing about teaching sailing?
In this age of technology there are very few activities that involve science, that is understanding and using the physics involved in sailing; craft, that learning that allows lines to be worked and spliced and sails to be trimmed and shaped; and, finally, art, that sense of feel and balance that lets you know all things are in harmony. Sailing needs all of these to be learned. There is no 'Reset', no 'Play Again' and no quick Google searches to get you through the problem at hand. The thing I like most about teaching is opening this door to folk and letting them experience the calmness that comes from being fully engaged without being overwhelmed.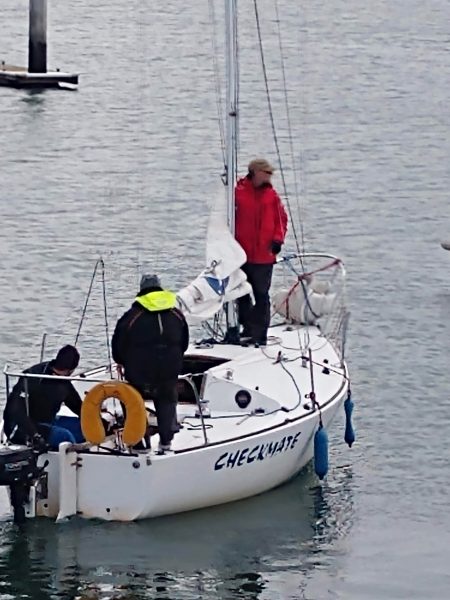 What's your favorite thing about sailing? Or why do you sail?
Why do I sail? For the same reason I teach.
Can you name three of your favorite sailing books?
The Hornblower Series by C.S. Forester, Sailing Alone Around the World by Joshua Slocum, and Moby Dick by Herman Melville.
Receive emails when 'Lectronic Latitude is updated.
SUBSCRIBE