Northern California is known for cutting edge innovation, but there is one sailing area in which the stodgy old Northeast seems to out-innovate us. We're referring to a fun sailing record competition they created called the Mount Gay Around Jamestown Record. Jamestown, RI, is a town of 5,405 mostly located on 9.7-square-mile Conanicut Island in the middle of Narragansett Bay. The course around Jamestown is a minimum of 18 miles.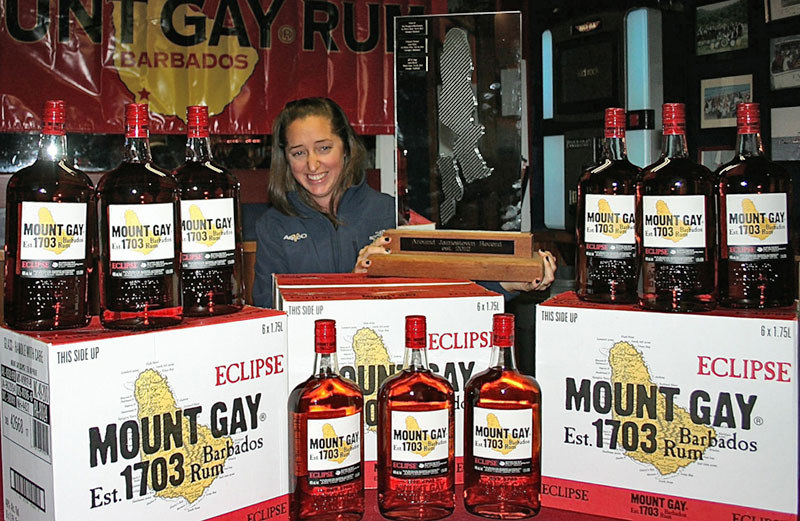 Skippers going for the record pay a fee of $50 or $100 depending on the size of their boats, with a portion of each entry fee going to Sail Newport. Record attempts are supervised by Manuka Sports Event Management. The MGAJR recognizes records in three divisions: Keelboat, Multihull, and All Sailing Craft Under 32-ft. The event has attracted some fine boats, including the 72-ft Mini-Maxi Bella Mente, which currently holds the Outright Keelboat Record. Zach Marks holds the record for All Sailing Craft Under 32-ft with a foiling kiteboard called Crash & Burn. The GC 32 foiling cat Argo set the Outright Mulithull and Overall records on October 26 with an elapsed time of 00:58:31.
"The Around Jamestown Record is one of the best race courses in the country," said Jason Carroll, the skipper of Argo. "The course has lots of navigation, bridges, battling winds, plenty of current, and a mix of ocean and bay sailing which all gets mixed up into one hot lap. Overall though, we think we can shave another eight minutes off our time from this year."
It's true that Northern California has the 5.5-mile Ronstan Bridge to Bridge, but there is a significant difference between that and the MGAJR — you get to pick the time and day of your record attempt, as long as it's between Memorial Day and October 31. This means two things: predicting the best matrix of wind speed, wind direction, and current/tide is as important as, if not more important than, raw boat speed. Thanks to social media, interested parties and yacht clubs could be alerted to record attempts just before they occur. Other attractive aspects: The event isn't over until the end of the season, and no matter how well anybody has done, there is always a record ready to be attacked.
We love the concept of the MGAJR, and would love to see something similar adopted for San Francisco Bay. So we're asking you, what approximately 18-mile course would you suggest on the Bay? And would it be better for the course to be mostly about raw speed, or would you like to see it include a bit where boats might have to deal with light or spotty wind behind the tip of Angel Island or southeast of Pier 39? It also might be interesting if there were a two-part record for Northern California: one for the Central Bay, and one from the Central Bay to somewhere like the Antioch Bridge. No matter what, we at Latitude 38 stand ready to come up with trophies.
Receive emails when 'Lectronic Latitude is updated.
SUBSCRIBE