American Now Leads Barcelona Race
To win the race, you must first finish… It's an unfortunate adage of sailing that Marc Guillermot, skipper of the Open 60 SAFRAN, has been forced to learn time and time again. After losing his keel in the past two Vendée Globe round-the-world sailing races — although he managed to finish third in one of those races — the French skipper was dealt a cruel blow yesterday while holding a comfortable lead in the IMOCA Ocean Masters' inaugural New York – Barcelona race.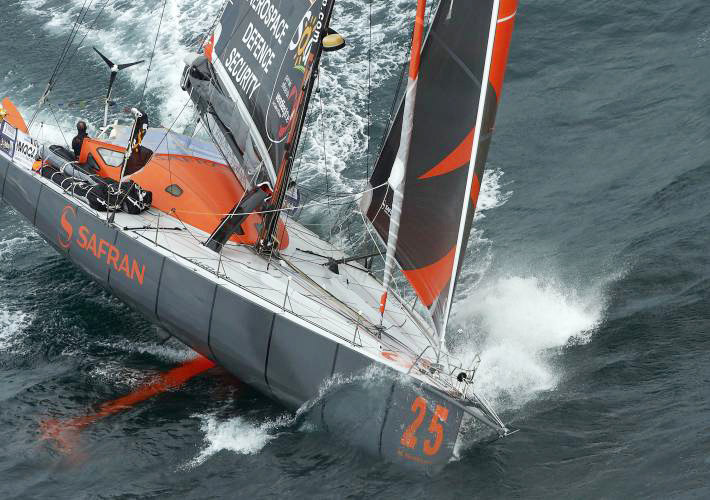 SAFRAN, sailed by "Marco" and heir-to-the-SAFRAN throne Morgan Lagraviére, was forced to withdraw after leading almost the entire race when Guillermot's was slammed into a furling drum while changing headsails in gale-force conditions. He apparently sustained several broken ribs. SAFRAN has now relinquished her lead to hometown favorite Hugo Boss, co-skippered by American Ryan Breymaier and Spaniard Pepe Ribes.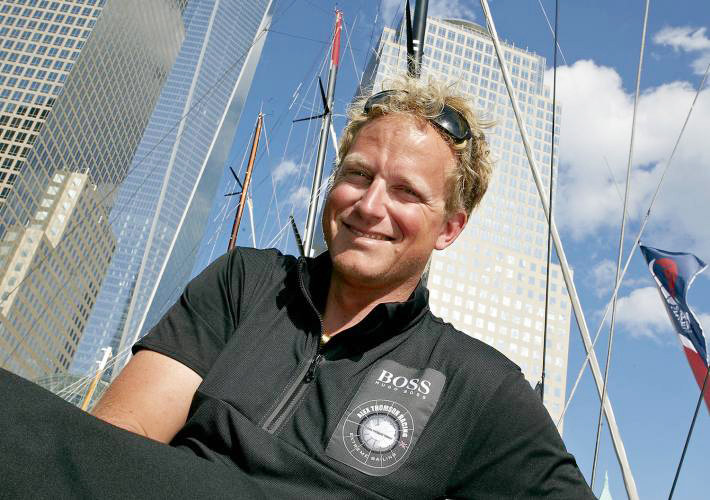 With SAFRAN retiring to Cadiz, Spain to seek medical attention for Guillermot, Hugo Boss led Neutrogena into the Strait of Gibraltar in furious gale-force conditions with winds up to 40 knots. Wind-against-current sea conditions funneling through the narrow strait between Spain and Morocco created a hideous sea state. With a 14-mile lead at the Strait expanding to a 25-mile lead as of this writing, the race has virtually restarted… again. With the new Hugo Boss (ex-Virbac-Paprec 3) facing off against the equally quick old Hugo Boss (currently Neutrogena and Seb Josse's old BT) in 24-48 hours of light-air followed by a moderate-pressure upwind regime, this first-ever New York – Barcelona race promises to be a thriller to the finish! The best part? An American sailor is on the leading boat. Go Ryan!
Receive emails when 'Lectronic Latitude is updated.
SUBSCRIBE