'All Is Lost' Is All but Universally Despised by Sailors
A few weeks ago, we posted the image below on our Facebook page and said, "Here's an exceptionally easy, 'Name that Sailing Movie!' What are your thoughts on this film?"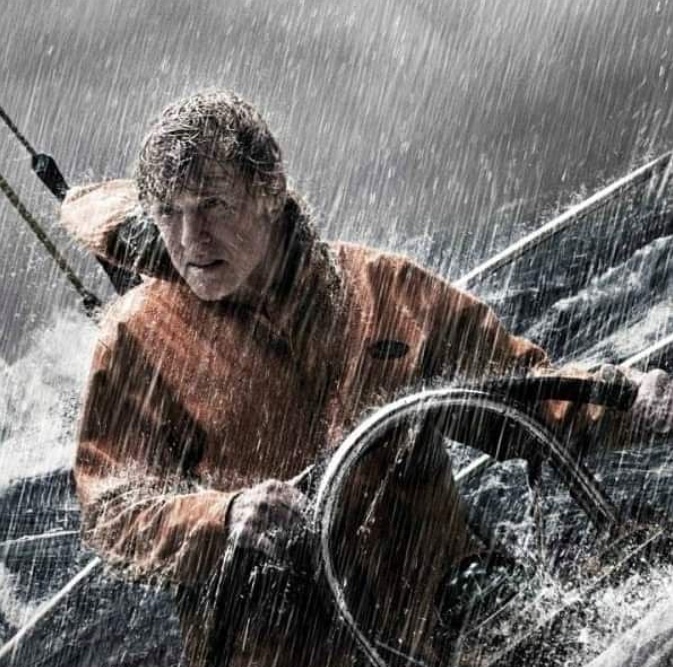 An astonishing 94 people responded, with — and this is roughly accurate — about 94% of the comments sounding something like this: "Worst sailing movie ever. How many bad choices can you make?" said Michael Harlow. "An insult to sailors. I could only stand 20 minutes of watching before I had to turn it off," agreed Bob Amis.
"A monkey would have made better self-rescue decisions! Worst sailing movie ever!" said JC Dva. "Tried twice, didn't get past the first 20 minutes," Adam Hauck echoed. "Terrible, and I know it's Hollywood and we sailors should let some things slide … but, it was terrible and I highly do not recommend it. Captain Ron is more believable (and actually fairly accurate)."
"My thoughts are the director should have talked to a sailor," Phil MacFarlane commented. "I yelled at the TV so much!" said Nadine Hendricks. "That movie was so bad and unrealistic that it does not deserve to be called a sailing movie," said Mark Henry Sahs.
So … that's a thumbs-down for All Is Lost?
We did not care for the movie either, but fear not, for all is not lost in the discussion of this film, which may have some redeemable aspects, namely an awesome — and near-silent — performance by Robert Redford.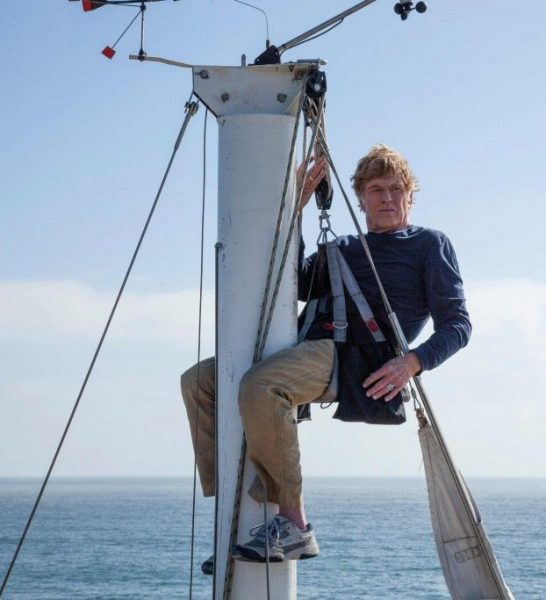 All Is Lost opens with water rushing across the cabin sole as Redford, who is only referred to as Our Man in the credits, naps on a bunk. The first few seconds of the film actually do what movies can do so well: start the action and conflict instantly. Our Man leaps out of his bunk to find that a container has penetrated his boat, just aft of the beam. I remember feeling terrified for the character. As Our Man got busy doing some serious fiberglass repair, All Is Lost had successfully hooked me.
Not long after the collision, a storm is a-brewin'. As the wind starts to howl and the seas start to rattle the boat, Our Man prepares, and eventually goes to the head for a shave. "I still climb my mast whenever I think a storm is coming and then immediately prepare by shaving," Dave Santangelo wrote sarcastically.
Actually, I liked this part. I appreciated Our Man's calm, and his let's-do-it-with-some-style attitude. This, too, is what movies can do so well: show what a character is thinking in small, subtle moments. At this point in the movie, I remember being right there with Our Man. I was scared for him, and I was rooting for him. I even admired his "resourcefulness," even though it wasn't rooted in practical seamanship. And I appreciated the film's ambition and unique perspective.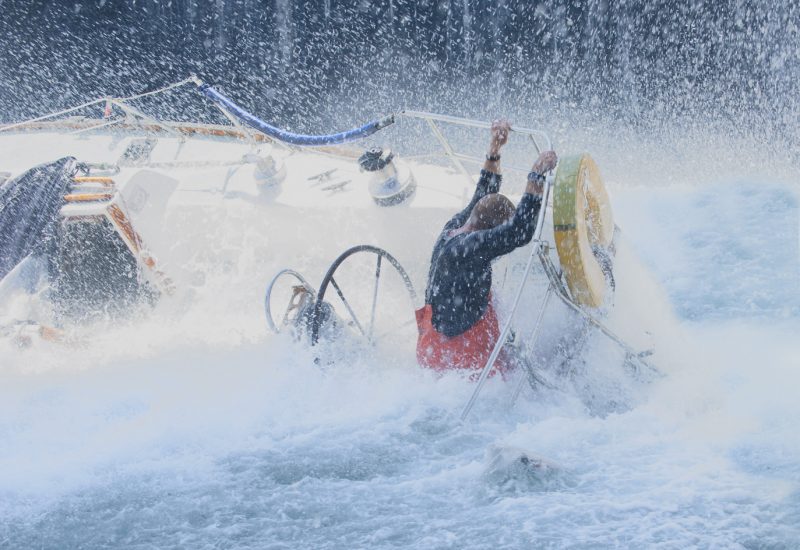 If I didn't scream at the screen during the storm, I definitely threw up my arms in disgust. The boat rolled and rolled, and Our Man was dragged underwater for what felt like long moments.
The storm is where I was, well, lost. In an instant, All Is Lost went from a gritty indie flick to a Hollywood special-effects orgy. But the story also veered: At first, we were following a sailor surviving on their wits, and doing a decent job. Once the storm hit, Our Man's fate was no longer in his hands; Our God took over the movie. (By the way: If the skipper's hull repair — which became an irrelevant detail — withstood a storm that the entire boat could not, then Our Man is the greatest fiberglasser in sailing history.)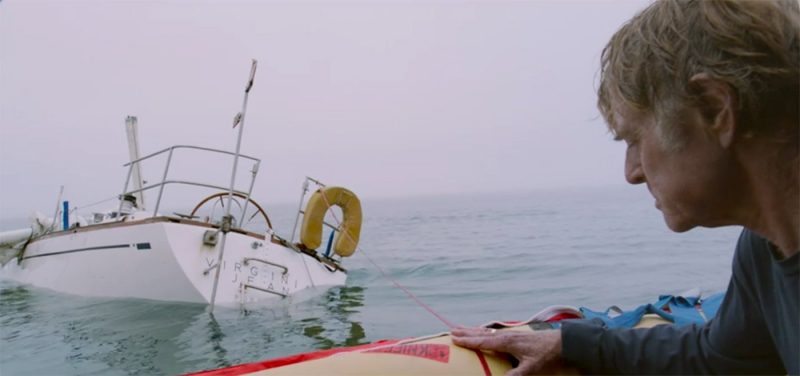 My intellect now tuned out; my memory of the rest of the film is spotty. Didn't Our Man putter along on his dismasted boat — a Cal 39, as many of you pointed out — before another storm sank it for good? The skipper ended up in a raft. "My favorite part is when [Our Man] grabs a yellow duffel with one hand, casually walks aft with it, and places it on a settee," Bryan Chavez commented. "The camera zooms in and it's labeled 'life raft.' Later he's in a 12- person life raft."
Well, at least Our Man has room enough to teach himself celestial navigation. He manages to drift toward a shipping channel. Ships pass him by. He burns his rubber raft down. Our Man sinks underwater, fading into the black. I remember being relieved and thinking, "This poor bastard has been through enough."
But then, a boat approaches, and a hand reaches underneath the water . . .
Roll credits.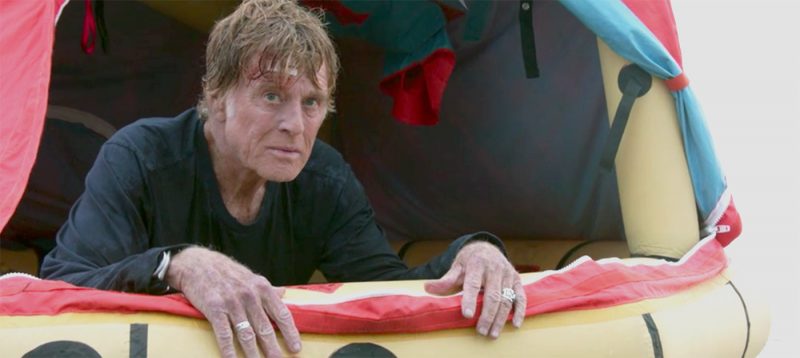 "Guys! Before you call this movie stupid: This is not a sailing movie. Think about it: It is about man's life. Any man's life," Giorgi Muchaidze wrote on our Facebook page, as All Is Lost was getting decimated by commenters. Giorgi continued his eloquent, insightful analysis: "You wake up one morning to discover that your boat (job, family, relationship, health, etc.) is sinking. You do what you have to do, but more is coming. Nobody hears you (broken radio is a metaphor, guys). Society ignores you even when you are right there screaming for help (the passing container ship is a metaphor, guys!). And when all is lost, it takes another human being, a stranger, who reaches down to you and saves your life.
"Now tell me this never happened to you."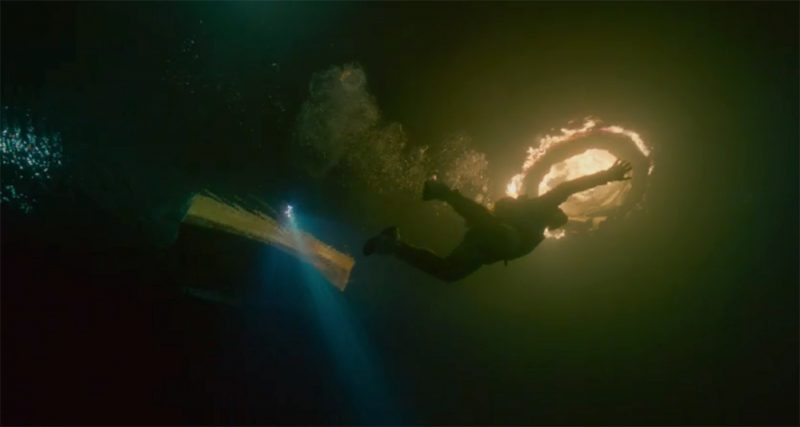 All Is Lost was both a box-office and a critical success; it has a 94% rating on Rotten Tomatoes. "After the film was shown at the Cannes Film Festival, Robert Redford reportedly received a standing ovation. Critics everywhere saw metaphors and symbolism, and universally praised Redford's performance.
"My fellow sailing experts and I saw things differently, however," Mary Alice Miller wrote in a 2013 article in Vanity Fair, perhaps speaking for a plurality of sailors. "To us, it was apparent that Our Man would have fared better if he'd avoided some rudimentary errors."
You might be surprised to learn that All Is Lost writer/director J.C. Chandor is not a stranger to boats. "I grew up sailing; I had a background in it," Chandor told the Nashville Scene in 2013. "I had done one open-ocean sail like this, but not alone. So I went on this trip, and then the last two days, we did get caught in something similar to this, and those fears and feelings stuck with me, and I don't think I'd realized that there was this tremendous combination of claustrophobia and total openness."
One commenter wrote on our Facebook page: "This was the … stupidest movie I ever saw. Robert Redford should be ashamed for being involved with such garbage."
I disagree — I'm glad that J.C. Chandor and Robert Redford strove to tell the story of Our Man. Redford actually suffered permanent hearing loss during the shooting of the the storm scenes, where he was blasted with a fire hose over multiple takes. As fun as it is to disparage a film — far more fun than singing its praises — it's easy to lose sight of the hard work, sacrifice, and personal passion that goes into making movies.
But please, consult a sailor! No, a movie doesn't have to be 100% accurate to sailing, or whatever aspect of reality the story is rooted in. But a movie should have one foot planted in metaphors and symbolism, and the other in some adherence, however minor and perfunctory, to the rules of the real world.
Receive emails when 'Lectronic Latitude is updated.
SUBSCRIBE