AC45s Bring Modernity to Old Venice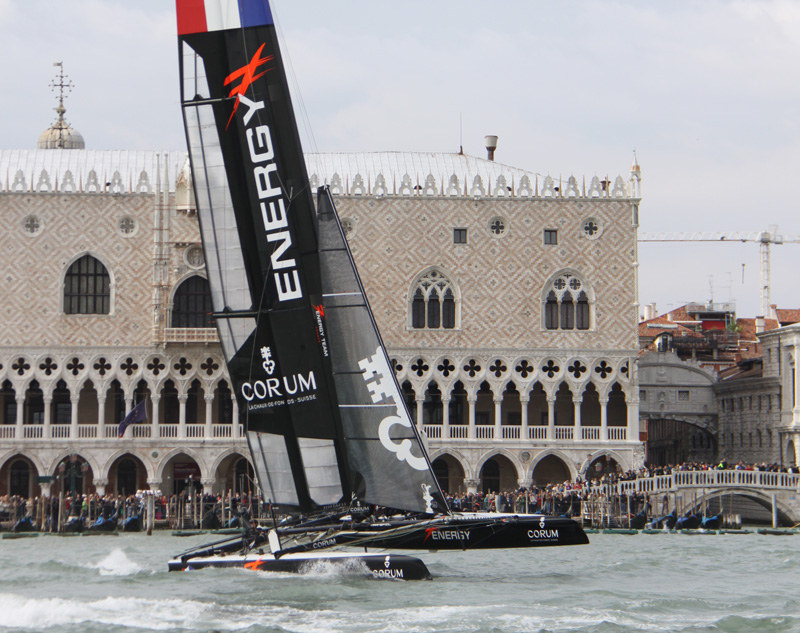 "First seeing the mouth of the Grand Canal adjacent to St. Mark's Square cleared of boats was amazing," reports the Bay Area's Ellen Hoke, who is in Venice this week to catch the AC45 World Series competition. "Fans were lined up along the edge of the square as far as I could see. Then in the distance you could first just see those wing extensions heading toward the canal. The boats came into view and what a sight to behold. To see these AC45s sailing toward the finish line at St. Mark's Square was simply incredible. Then to see the massive number of fans who rushed to the waters as soon as they finished was also awe-inspiring."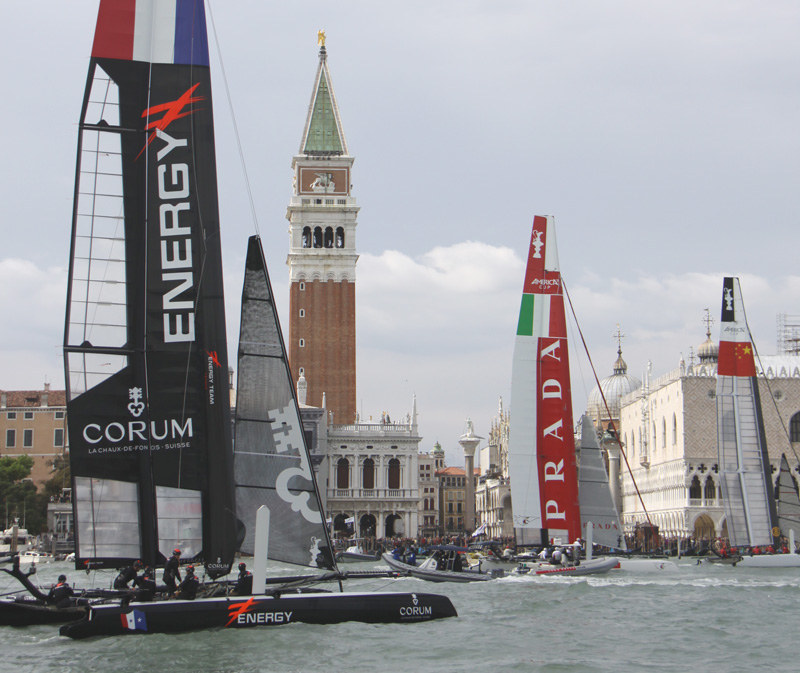 The actual AC45 races don't begin until Thursday. In the meantime, the storied city by the sea is abuzz with excitement. Over the weekend AC teams downshifted substantially to compete in the Classic Yacht Regatta in a wide variety of traditionally rigged sailing craft. It all sure looks like fun to us — and makes us more excited than ever to view AC action here on the Bay in August and October.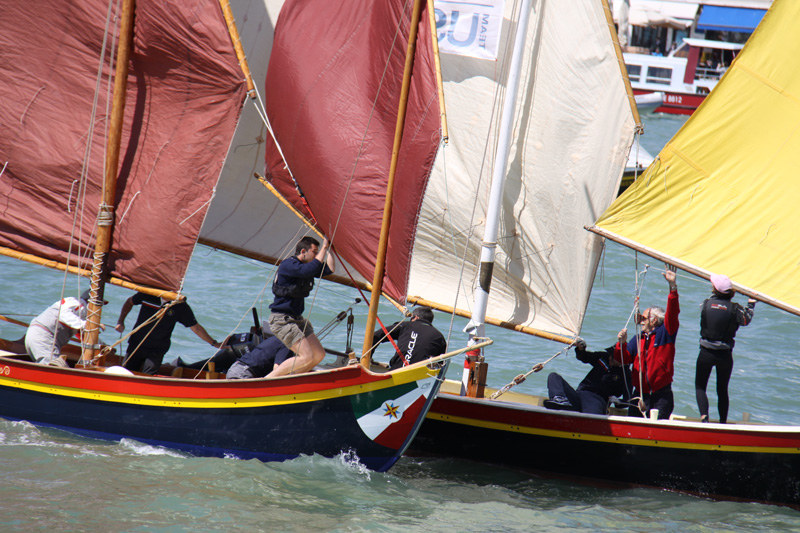 Teams competing this week are Artemis Racing, China Team, Energy Team, Emirates Team New Zealand, Luna Rossa (Piranha), Luna Rossa (Swordfish), Oracle Team USA (Spithill), Oracle Team USA (Bundock), and Team Korea. See the website for more. With any luck Ellen will bring us a firsthand report for Friday's 'Lectronic, so stay tuned.
Receive emails when 'Lectronic Latitude is updated.
SUBSCRIBE