On Monday's 'Lectronic Latitude, we asked the West Coast about their weekend. Last Saturday in San Francisco, we had gnarly, gale-force winds offering both glory and carnage for sailors. In response to our query, Kimball Livingston wrote the following subject-line-only email: "We sailed teenagers on Nacras on Saturday. All day." Intrigued, we asked for pictures.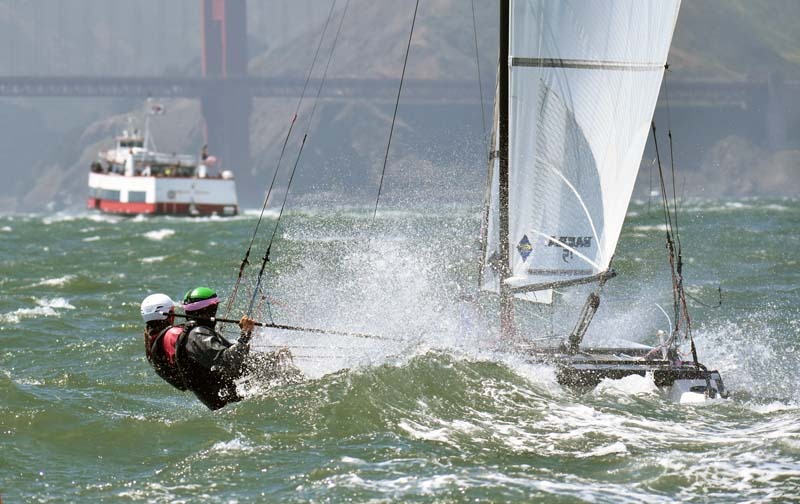 As it turns out, there was a Nacra 15 clinic held at St. Francis Yacht Club last weekend with juniors from around the country. Local boats included sailors Jack Sutter and Charlotte Versavel, as well as Hoel Menard and Cali Salinas.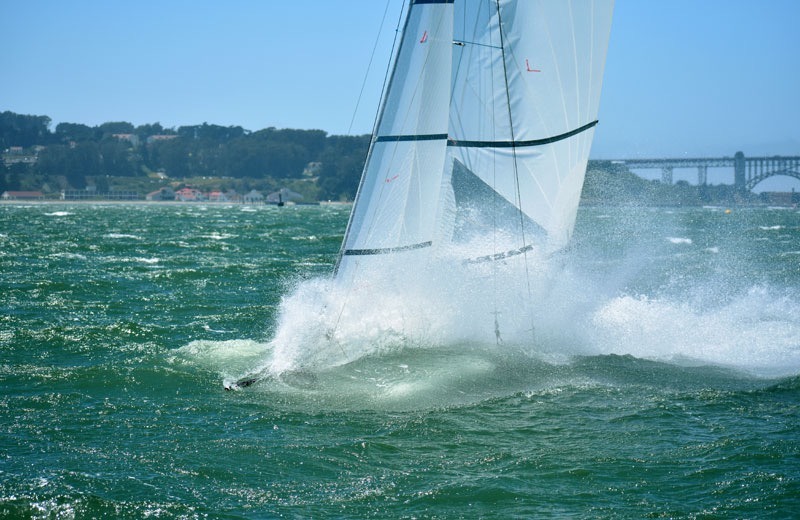 "As chair of our junior committee," Livingston wrote, "I can say that we are pleased to find that the Nacra 15s are manageable for young teenagers — much more stable than 29ers. Last Saturday's clinic was sailed in an ebb-tide drubbing with gusts to the high 30s; without that manageability it would have been over in a hurry. Not that it was easy. The only skipper who didn't capsize was 13-year-old Nick Lovell from New Orleans."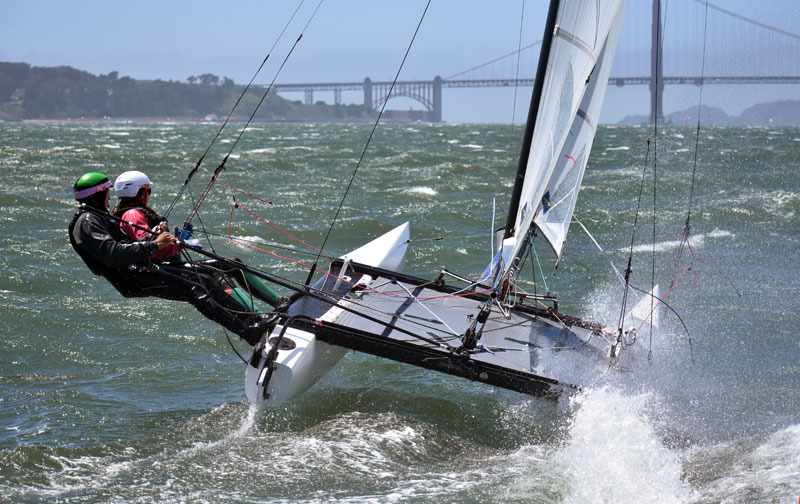 "When the weather moderated on Sunday," Livingston — who is also a St. Francis Staff Commodore — continued, "we sailed the kids under the Golden Gate Bridge and almost out to Point Bonita. Then the coaches lined them up and said, 'Send it.'"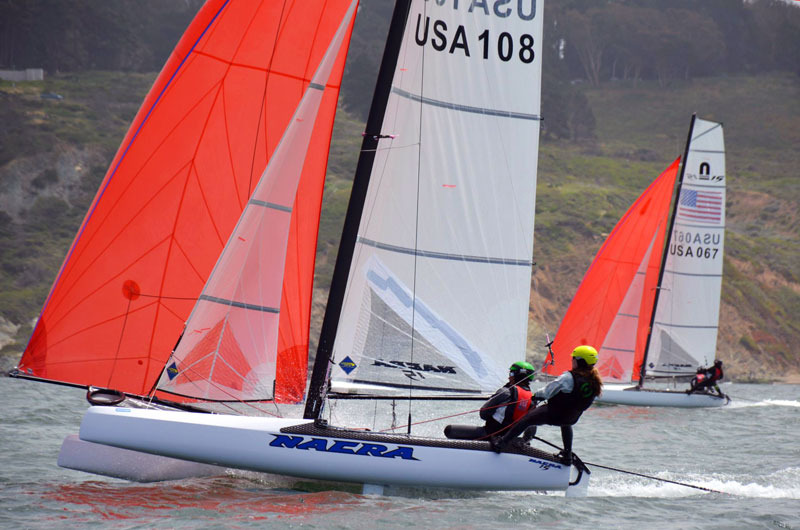 Receive emails when 'Lectronic Latitude is updated.
SUBSCRIBE