The yacht club originally scheduled to run the OYRA Duxship Race on May 12 was unable to do so. Just a few days before the ocean race, the YRA called in Jeff Zarwell, who is well known in racing circles for high standards of professionalism in running clean, clear regattas. Jeff quickly recruited a crew of volunteers to help him staff the race deck at St. Francis Yacht Club.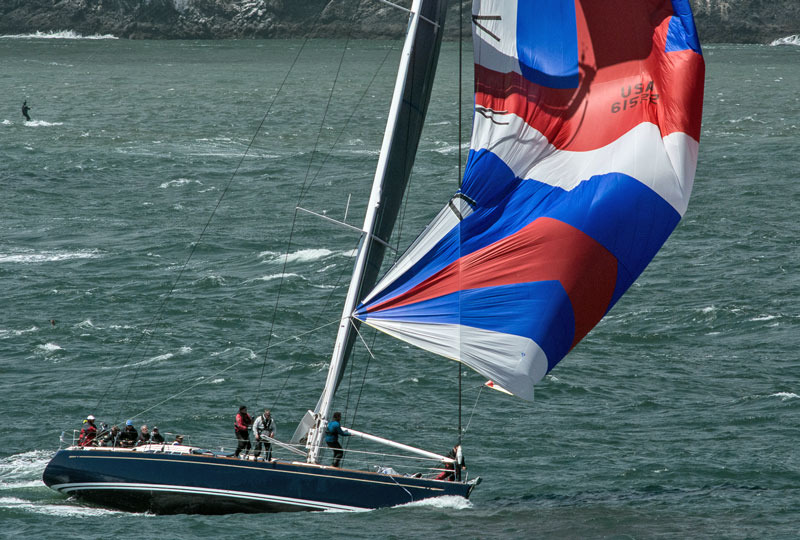 As reported in Monday's 'Lectronic Latitude, Mother Nature churned up gale-force winds and white water on Saturday. Of the 77 boats signed up for the Duxship on that gnarly day, two did not 'check out', as is required in the Sailing Instructions. Zarwell emailed the two offending skippers and posted the content of that email on his Facebook page. He's given us permission to share it here in hopes of enlightening racers everywhere.
"I was the PRO (Principal Race Officer) for the Duxship race. I would like to take a moment to share with both of you what the responsibilities are for not only me, but the entire race committee, when managing a regatta, whether it is an event held entirely inside the Bay or out in the open ocean. From the moment you show up in the starting area until you cross the finish line, I am morally, ethically and to a great extent legally responsible for your safety. To a lesser extent, my entire race committee is bound as well. Before the race even begins it is my responsibility alone to determine if it is safe to even proceed with the event.
"Beginning the Wednesday before, I am checking three different professional, subscription-based weather websites. Additionally, I'm also looking at several NOAA sites for wave information and the base weather data from which the previously mentioned weather sites receive their data to use in their weather models.
"On the day of the event, I am up at 5:30 in the morning taking a final look at all the weather sites and reviewing what has transpired the last three days, as well as what is forecast for the day. At this point I have put in a full eight hours of my time preparing for your safety and the event has not even begun.
"At the beginning of the race I deploy three separate two-person teams to different areas of the race deck to spot and record every sail number that crosses that start line and the time at which they do so (even when over 30 minutes late), so that we have everyone accounted for. We also take note of boats that start outside the designated start line, because we don't know if you did that intentionally or not.
"For the duration of the event we are constantly in contact with the Coast Guard, advising them of the status of our competitors (those that have AIS transmitters on their boats), what we are seeing in the way of wind and sea state, based on what we can see with our eyes, on the various websites, and, later in the race, from competitors who have finished. I go to great lengths to ensure your safety as best I can. To a great extent I am your lifeline.
"Imagine what is going through my head when you are more than four hours later than all the other boats in your division and I cannot make contact with you by radio. I have no choice but to advise the CG and the YRA that you are unaccounted for. I provide the CG with details of your boat(s) including sail number, they then advise all commercial traffic to be on watch for you. The CG is also gearing up their search and rescue teams so that they are ready for deployment if necessary. I am calling the harbormaster at the marina you keep your boat in to see if you have returned. Knowing one of you just purchased your boat recently, I called the previous owner of the boat who was racing also, to see if he had heard from you. Morally, I cannot and will not ever leave my post until I have you accounted for, regardless of stated time limits for the race.
"All you had to do was to call me on the radio and let me know you had decided to retire or that you weren't actually going to race and started outside the start line intentionally. That was all you had to do.
"What if there was another boat that really was in trouble? Would we have been able to respond in time, when we're preparing for the worst with you because we haven't heard from you? How would you feel if someone else had died out there because we committed rescue assets to you, thereby preventing us from responding to them in time?
"If you are not going to race, but just sail the course, starting outside the starting line is great, but as a courtesy to me and the rest of the race committee you should advise me of your intentions. Understand too, that if you're not going to race, but still sail the course, I am still going to watch out for your safety and you should still be checking in with me.
"I have been managing ocean races for the YRA since 1994. In that time I have had the misfortune of having tragic deaths occur on two different ocean races. I do not make assumptions that you are probably OK. If you are unaccounted for, I begin the search process immediately, period.
"To refresh your memories: The Sailing Instructions require you to monitor the assigned VHF channel during the race. The FCC requires by law if you have a VHF radio on your boat, that you must monitor channel 16 at all times. The SIs require you to notify the race committee at the time you retire, not after you have put your boat back in her slip hours later.
"These are not fun sails on the local pond; this is open ocean racing. Forget the pond; the dynamics of the open ocean are 10 times greater than the energy inside the Bay. As much research as I do, I still cannot predict a rogue wave or other conditions not accounted for in the weather models, yet I am still responsible for your safety."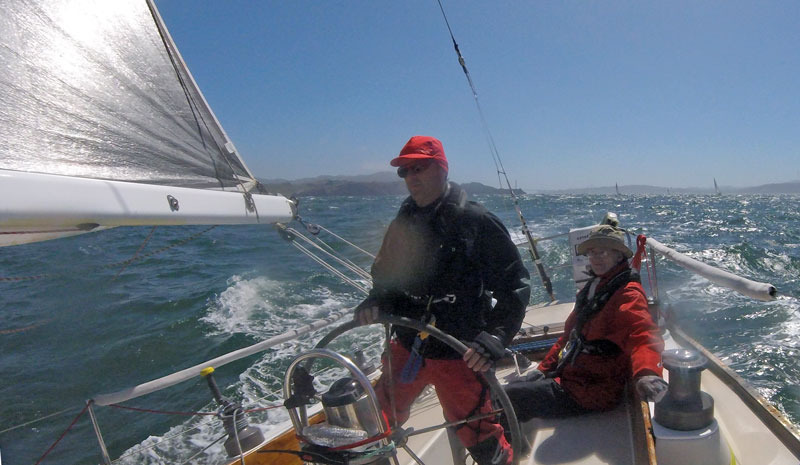 On Monday, Zarwell commented: "I have had the opportunity to speak with both skippers, and I am more than satisfied with the conversations we had. When I made this post it was not to shame them, rather to remind everyone else of the need for good communication between the RC and competitors."
Receive emails when 'Lectronic Latitude is updated.
SUBSCRIBE