A Raid on Vallejo and Napa
They raid in France, Sweden and Great Britain, so why not here? A raid is an organized rally in small boats that can paddle, sail or row in shallow water with overnights at towns, beaches or campgrounds. During the Singlehanded Sailing Society's Vallejo 1-2 race on October 19-20, two beta-testers tried it out with a trip to Vallejo and Napa.
"Alan Hebert launched the idea of a raid a few months back in an SSS Forum," says Jim Quanci. "Raids are well known in the UK. Small boats — sail and row — without engines go on a lengthy voyage. It's not a race; it's a small group cruise in good company. I was rehabbing my ancient Laser (#729, 1972 vintage). As a teenager, I had always wanted to do a long trip on her."
Ants Uiga (founder of the Three Bridge Fiasco) jumped in right away with his kayak. Although Ants hails from Bodfish in Southern California, he made the drive north. "My first raid was an afternoon and evening sail of maybe 10 miles with a second sailing dinghy for company," he said. "That downwind sail was in the early '70s. It was simple and highly enjoyable."
Ants was doing fine on Saturday until the conditions got too rough and he had to pull out at Point San Pablo Yacht Harbor. But the mobility factor of small boats made it possible to just drive it to Vallejo and be ready for Sunday's trip to Napa.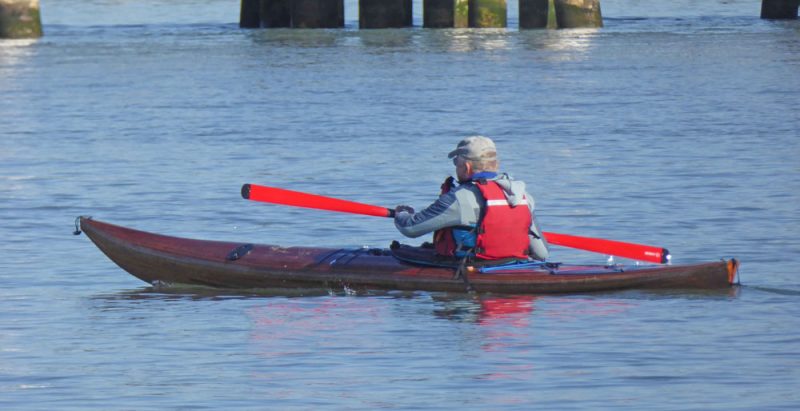 Jim rapidly sailed to Vallejo in record time and even beat some of the bigger SSS boats.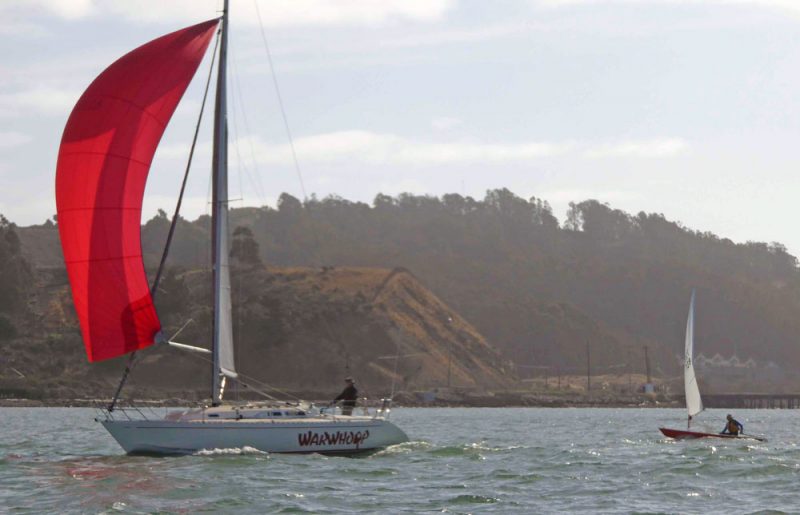 "Sailing across San Pablo Bay got increasingly 'sporty' as the wind gradually increased to the high teens," said Jim. "In the low teens, the small ULDBs with chutes — like the Express 27 — were faster, but in the high teens I could keep up, being on a full plane. Waves from passing boats were a bit tricky, with several bow-down submarines that had me thinking, "Uh-oh… pitchpole?"
Jackie Philpott, whose Cal 2-27 Dura Mater served as mothership/sag wagon (with Skip Allan as crew), put together a video. Check it out here.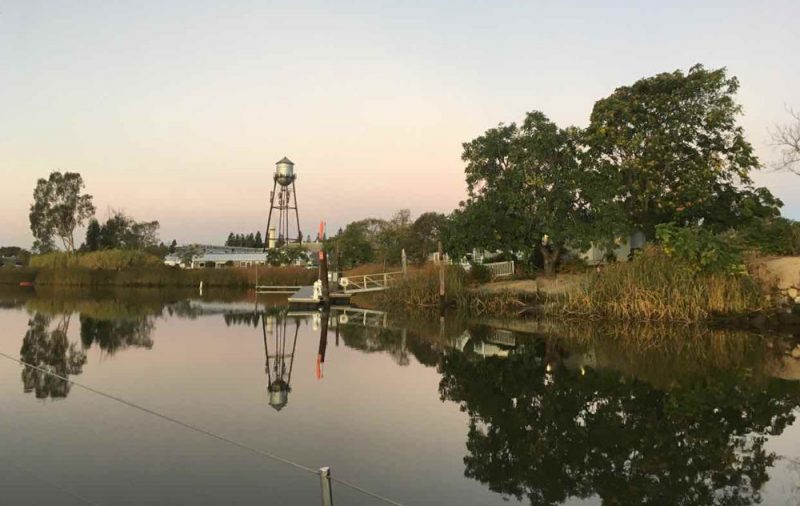 Raids shouldn't be too hard. If San Pablo Bay proved a bit more than the boaters expected, they can find nice places for future events. "Locations for future events depend on a consensus of the participants," says Ants. "The undeveloped estuaries like the Napa River are easy to like. Tomales Bay is pretty and has camping options. And the Delta has lots of choices."
Jim adds, "What next? Yes there will be more Raids! Though, expecting a wider variety of boats — some with a bit less stability, whether an open sailboat or a canoe — I'm thinking of maybe avoiding the open water of San Pablo and Suisun Bays. Maybe launch at Pittsburg and gunkhole around the Delta over a long weekend? This coming spring? Interested? Join the discussion in the SSS Forum — see the raid thread!"
Receive emails when 'Lectronic Latitude is updated.
SUBSCRIBE