For most North Americans summer is the prime time to escape from the rat race on a fun-filled vacation. But these days, not many of us can rationalize jetting off to some exotic destination. No worries. If you have access to a sailboat, there are a bunch of worthwhile getaway options right in our own backyard.
One example — as illustrated by a recent Club Nautique cruise-out — is making a trip up the Petaluma River into the sunny latitudes of Sonoma County. "About a dozen boats rendezvoused around Red Rock at 11 a.m. on Friday morning and headed into San Pablo Bay," reports organizer Marianne Armand. "The layer of cloud cover burned off around noon and we were treated to a nice downwind sail in shorts and t-shirts."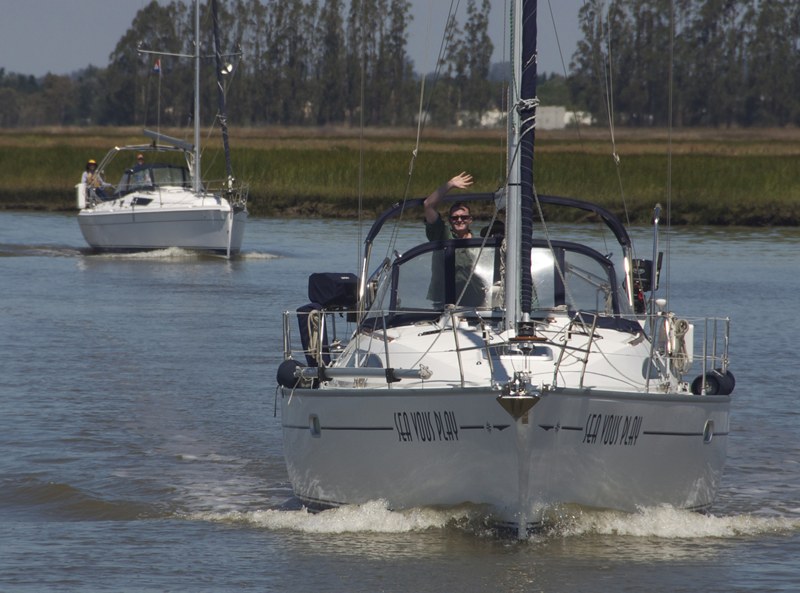 After lacing their way up the winding river, past farm fields and vineyards, the fleet passed beneath the D Street lift bridge and Med-moored in the town's historic turning basin, in the heart of the Victorian-era business district.
Marianne reports that after a cocktail party aboard the fleet's mother ship, the 40-ft cat Cats Aye, the Club Nautique 40 catamaran, "We spent the evening laughing and roaming from boat to boat meeting new friends and catching up with old mates. We danced on the bows of our boats as the cool tunes from a Jazz band across the basin floated us into twilight."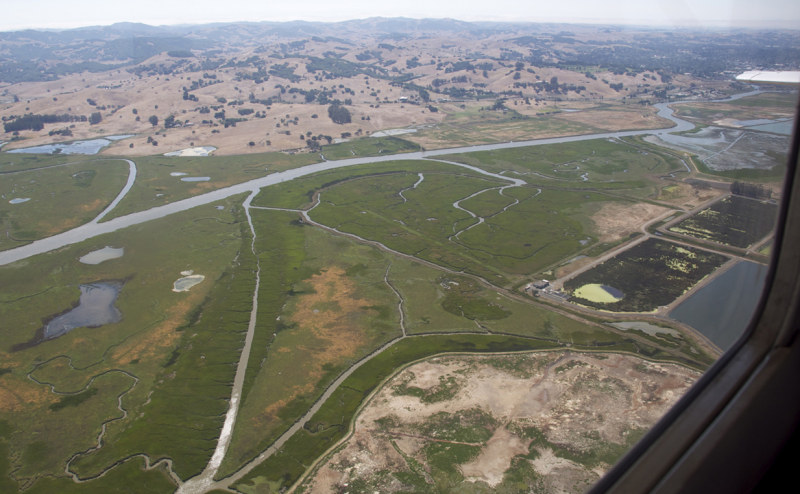 "We purposely built in a day with nothing scheduled. It was so great. There are so many fun things to do right in downtown Petaluma. People went on walking tours, enjoyed mani-pedis and puttered around in dinghies. It was one of those magically delightful weekends where friendship and camaraderie filled the air with easy relaxation. I can't recommend Petaluma enough. It's a fabulous getaway destination that's right here in our back yard. Trust me, you'll love it!" Read more about the cruise in the September edition of Latitude 38 magazine.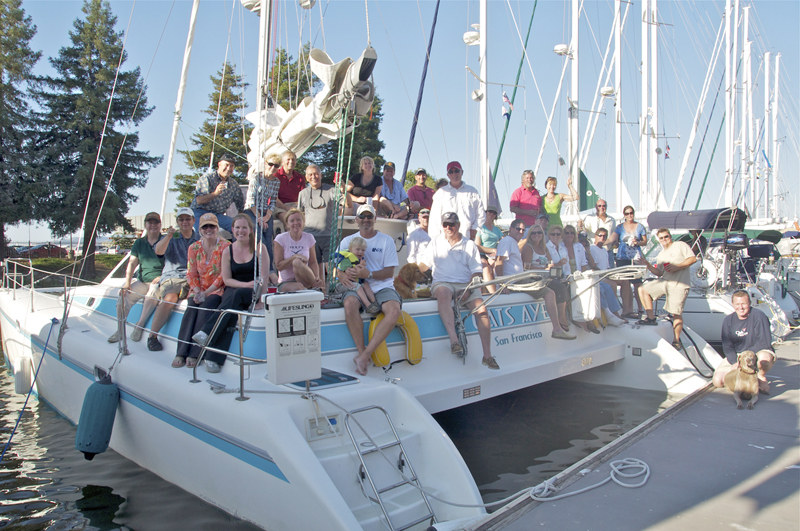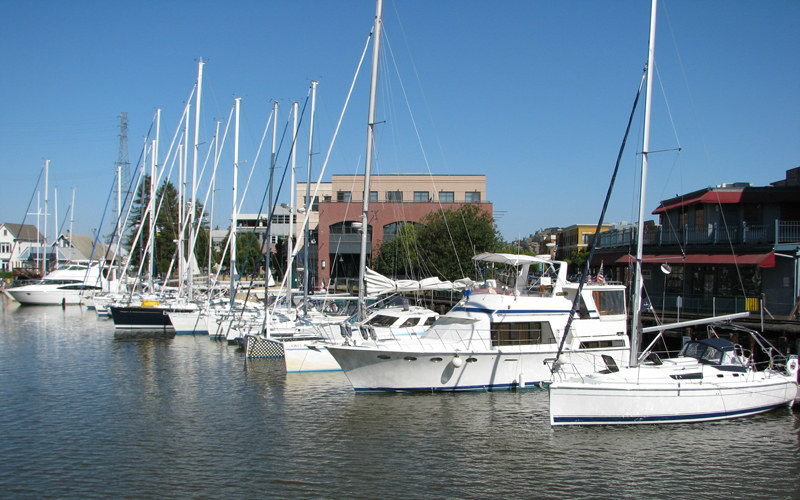 Receive emails when 'Lectronic Latitude is updated.
SUBSCRIBE