A New Dawn for a New Year
We awoke on Profligate a little after 6 a.m. this morning, just as we do each morning, to check out the impending rising of the sun. Down here at the lagoon at Barra de Navidad on Mexico's Gold Coast, located at latitude 19, it's a most relaxing Zen time of day. It's already 70 degrees, the waters of the lagoon are mirror smooth, and you can faintly hear the soft pounding of the surf on the sand a mile or so to the west.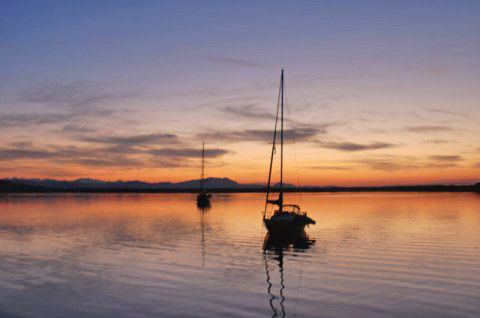 But this time of day is primarily a visual treat. About 11 o'clock high in the still-dark southeastern sky is the brilliant planet Venus. The mythological morning and evening star heralds the evolving — it will take almost an hour before Sol actually makes an appearance — sunrise, with all its soft yellows, oranges and blues. The changing of the sunrise colors is yet another reminder that life is all about change.
Cruising, of course, is even more about change than is life. The essence of cruising is making great friends, and shortly thereafter saying goodbye to them — in many cases forever. Today is a day of change on Profligate as our 'two kids', Dustin and Lavonne (aka the 'new George'), will be moving ashore at Barra, hoping to soon find berths to either Panama or the South Pacific. Profligate, on the other hand, will begin slowly heading back north to Banderas Bay.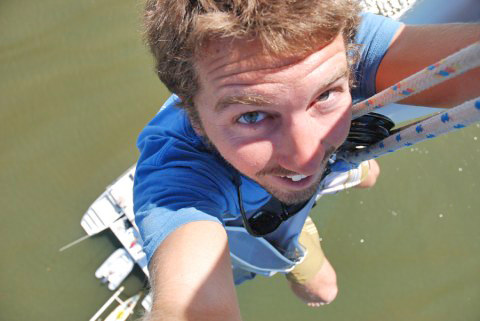 Dustin has been on the big cat since early November in Cabo, doing a great job of everything that was asked of him. Lavonne joined just a couple of weeks ago, but has been a real treat, too. Both come with gold stars from the Wanderer. In fact, our pleasant experience with Dustin, Lavonne, and George, one of the original 'kids' who returned to California a few weeks ago, has resulted in our becoming far more open to welcoming more 20-somethings on Profligate in the future.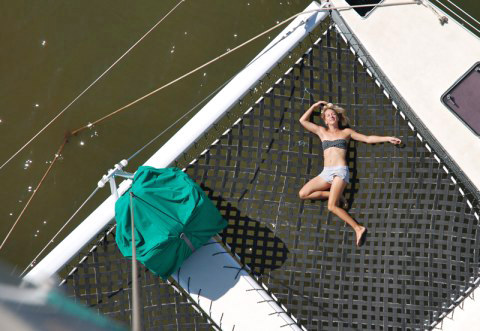 Anyway, we hope the new dawn of a new year heralds nothing but good for each and all of you. And for the wonderful, wonderful majority of the people of Mexico, who on the one hand are suffering from the narco battles in certain areas of the country, as well as suffering from an ignorant U.S. press, which seems incapable of comprehending that Juarez is about 1,000 times farther from the Pacific Coast of Mexico than the Bayview is from San Francisco's Pacific Heights or Sea Cliff. Oddly enough, for all Mexico's problems, there seems to be a greater sense of optimism about the future down here, perhaps because their expectations are so much more modest than those of Americans.
In any event, we wish each and every one of you a happy new year, and the ability to remember that the important things in life aren't things.
Receive emails when 'Lectronic Latitude is updated.
SUBSCRIBE