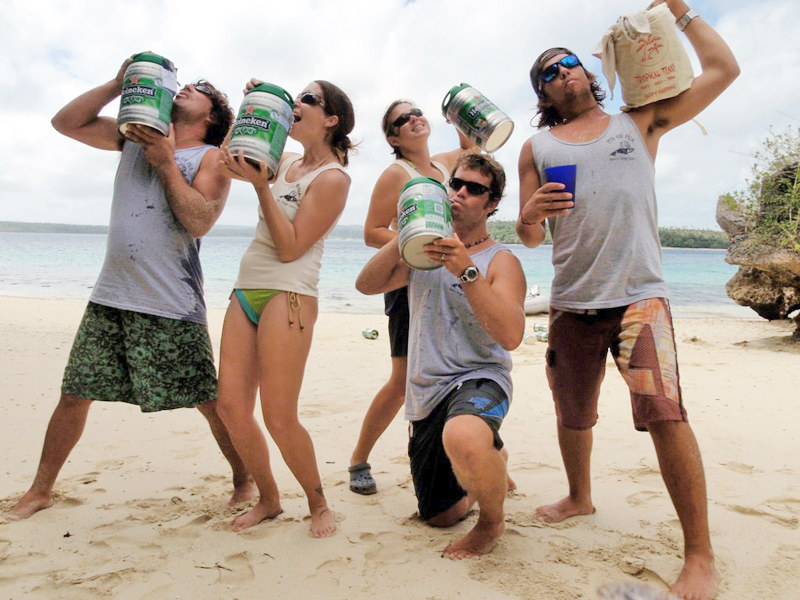 While cruising, there are certain supplies that many sailors consider to be essential. Beer is often near the top of that list — especially for younger sailors like the crew of the Seattle-based Amel Super Maramu 53 Delos. Unfortunately, in places like Tahiti that sudsy commodity is outrageously expensive. So what's a thirsty sailor to do?
Luckily, for the Delos crew — Erin Russ and brothers Brian and Brady Trautman — they discovered five-liter Heineken mini-kegs on sale at a Tahitian duty-free store for $14 USD — about the cost of a single beer in the pricey downtown clubs. Not ones to pass up a bargain, they, along with the crew of the Southampton, UK-based Hanse 470 Ghost, bought 45 of them, and vowed to build a Heineken keg raft out of the empties sometime during the coming months.
"We drank and saved and drank and saved until the aft locker of Delos was overflowing with empty kegs, barely leaving enough room for our spinnakers," recalls Brian. By the time they finally had enough empties stashed to build a raft, their beer-fueled imaginations had come up with all sorts of variations on the theme — as if the empty kegs were some sort of adult Legos.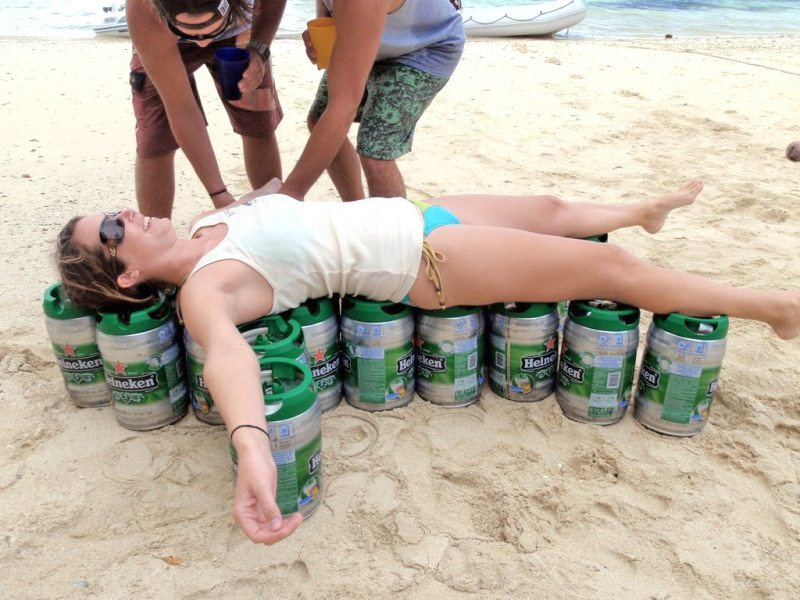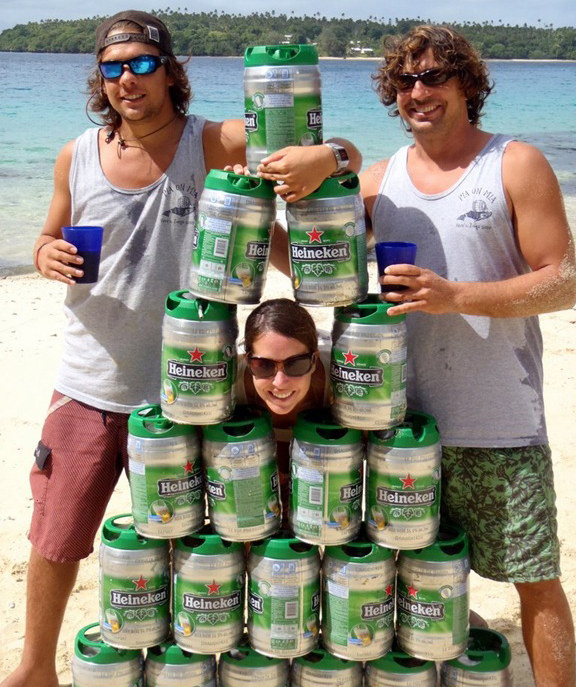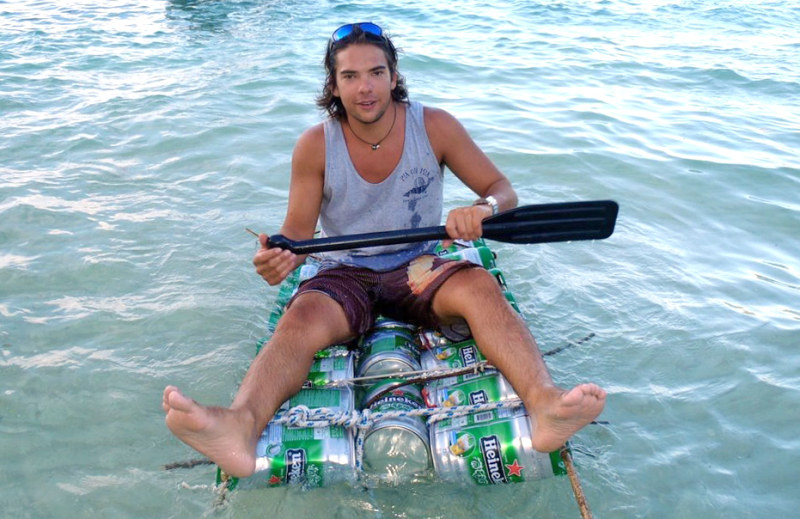 The kicker was that not long after that memorable day of fun on the beach, Brian found yet another use for the empties: he sliced them in half and made himself what we believe is the first-ever Heineken helmet and body armor, which he wore proudly during the Vava'u Regatta's notorious pub crawl. We thought it was brilliant — and it even had a mouth hole so Brian could . . . you guessed it . . . drink beer!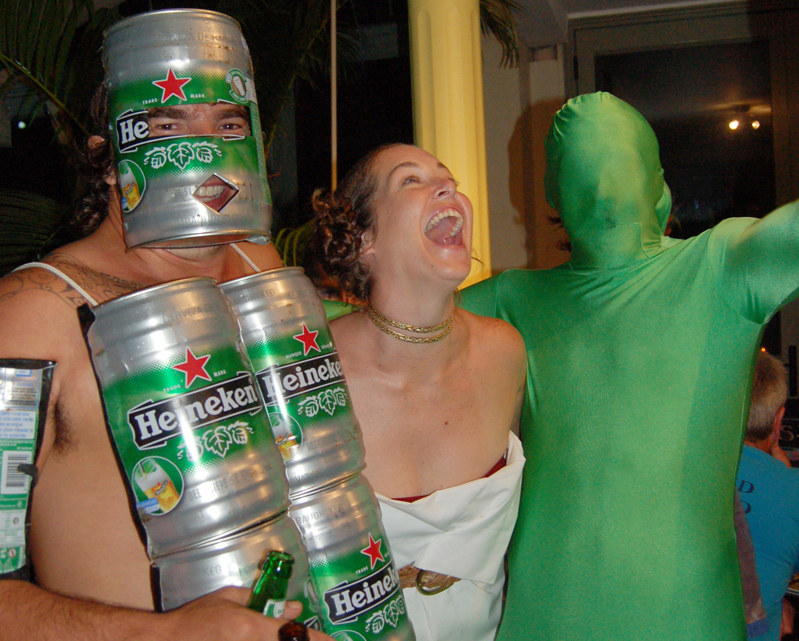 Receive emails when 'Lectronic Latitude is updated.
SUBSCRIBE