23 Years of Summer Sailstice Celebrations of Sailing
Are you ready for summer? In Maine they're pulling tarps off and getting ready to put boats back into the water. In California we're lucky, because the boats are always ready to go so they're just waiting for us. Summer kicks off with the summer solstice on June 21 and is quickly followed by the 23rd annual Summer Sailstice on the weekend of June 24. Sailstice sailors are joining in, from the Cross 46 trimaran Migration in the Fakarava Atoll in French Polynesia, to a NauticEd flotilla of seven boats in Sardinia that will be starting their cruise of the Maddalena Archipelago on June 24.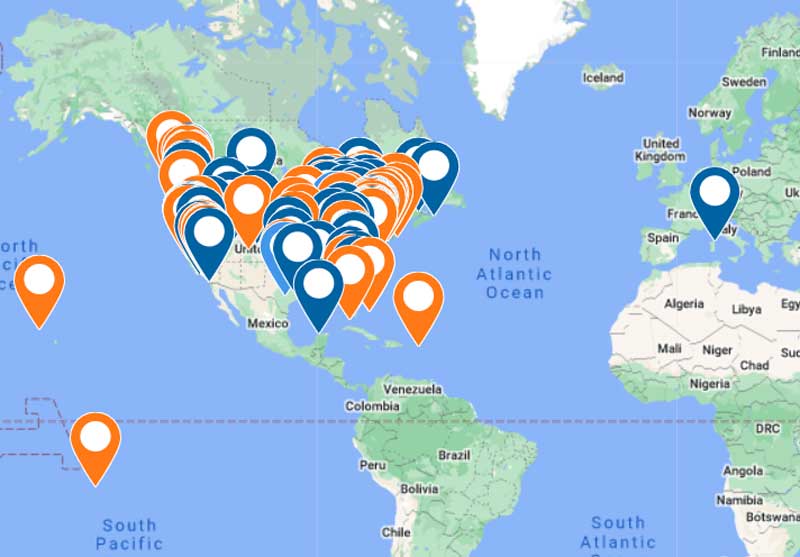 Why #raiseyoursails on Summer Sailstice weekend? It's a once-a-year chance to join the whole world sailing. Summer Sailstice is dedicated to helping the world see who, how, what and where people sail. Sailors create their own celebration to build their fleet, get club members off the docks, or just relax and go sailing with friends and family. Some, like Truls Mykelbust, will join by competing in BAMA's Doublehanded Farallones Race, while others, like Brendan Huffman, will be starting the Singlehanded Transpacific Race.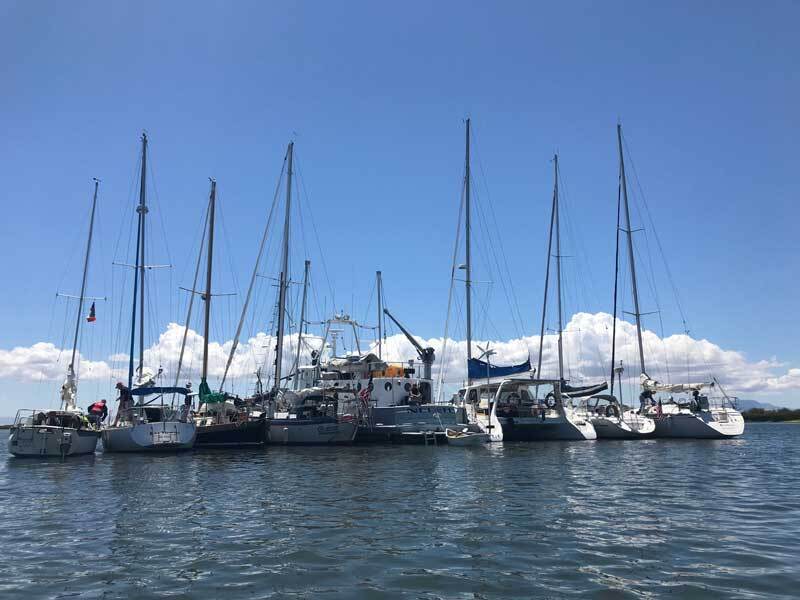 For 23 years, Summer Sailstice has been inspiring sailors to "get out the boat" and hoist the sails. There are only so many weekends, so many summers, and only so much time to go sailing with your kids or friends. Connecting on the water under sail is why we have a boat, and why Summer Sailstice wants to encourage all sailors to get together and start their summer sailing.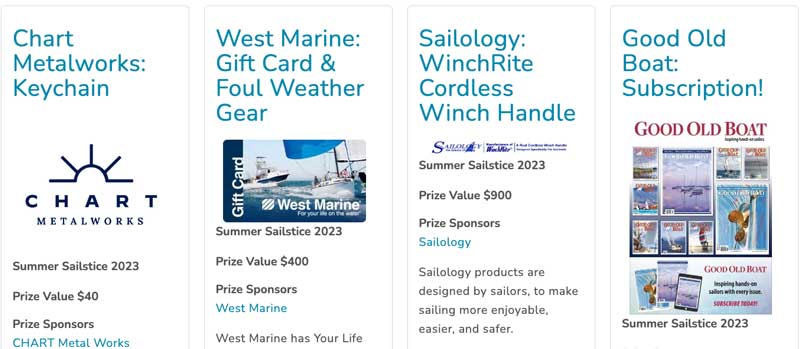 Greg in San Diego is signed up, saying, "I will be sailing three-hour tours around the bay and on the ocean sharing the religion of sailing." In Newport Beach the Women's Sailing Association of Orange County says, "Our 127+ member club will be flying our burgees as we set sail in Newport Harbor (CA) to celebrate Summer Sailstice! We typically have a half dozen or more boats participating, along with a dock party post-sail!"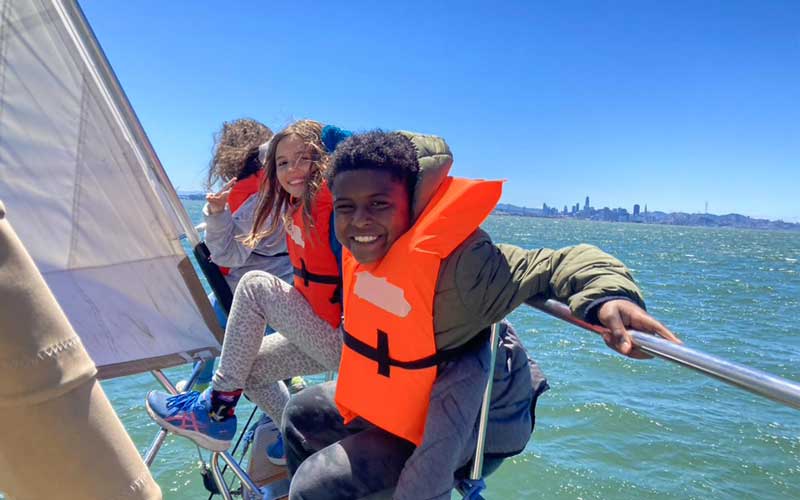 You don't have to do much to be part of Summer Sailstice. Find something that floats, haul up a white triangle of sailcloth, push off the dock all by yourself or loaded up with crew, join a race as crew or skipper, or find a quiet cove. Whatever you do, put it on the map so we all know who's sailing with us on Summer Sailstice. We can't all be in one place, but we can all start the summer sailing "together" wherever we are.
Receive emails when 'Lectronic Latitude is updated.
SUBSCRIBE