When you leaf through old issues of Latitude, a few things might . . . ahem . . . jump out at you. We're not talking about the sepia-colored photos, the big hair or the beamy boats. We're talking about skin.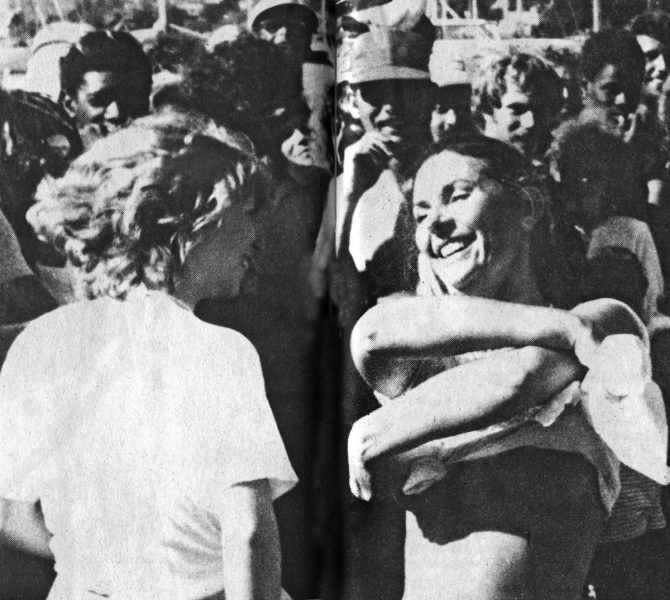 Since its inception in 1977, Latitude 38 featured lots of people in the buff, most of which was represented by young women — but more on that in a second. We can't say exactly when these photos stopped appearing in the magazine, though we can certainly trace the comments that these images stirred. We once received a letter from a teacher who said they wanted to have Latitude in their classroom, but could not because of the occasional picture of sailors wearing only what nature gave them. Conversely, since the faucet of nude photos has dried up, we've also gotten comments bemoaning their absence. "You guys are doing an OK job since taking over from the Poobah," a letter from last year read. "But I miss the pictures of nekked girls."
The times, they have certainly a-changed. It's not just the culture at large around us, it's also culture, attitudes and ethics of publishing. The early editors at Latitude would tell you that most (but not all) of the young, scantily-clad (or not-clad-at-all) women that appeared in the first few hundred volumes sent us the photos in question. We weren't always out there leering with our cameras, in other words. We could also point out that attitudes about nudity ebb and flow with generations. Many sailing YouTube channels feature buxom women, as well as shirtless dudes (though, again, the women tend to feature more prominently). It's quite a scoop we're unearthing here, but, sex sells, especially in the world of self-produced sailing content.
And, oh yeah, as we hinted, it wasn't just naked ladies and male photographers in those early Latitudes . . .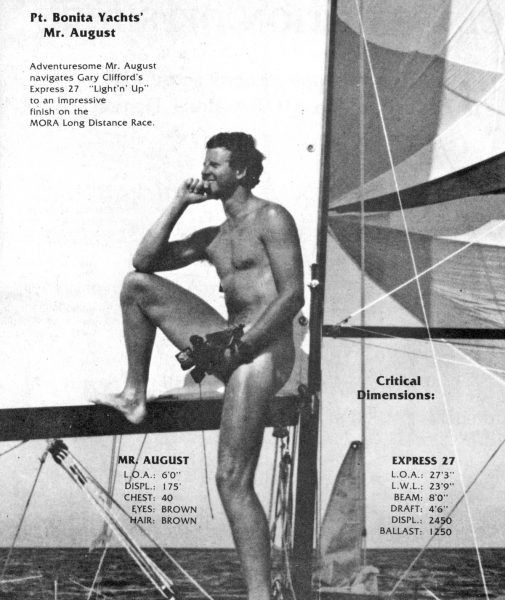 As always, we're curious: What do you think?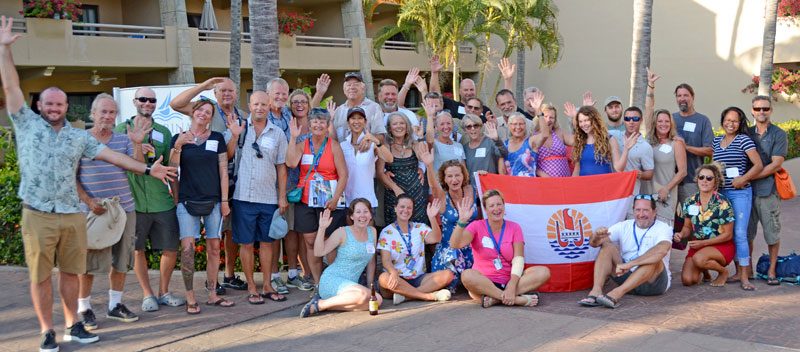 "Fantastic first day," reported Charles Wilding this morning from the UK-based Nautitech 40 Wilderness. "Spinnaker up all day; put in second reef at sunset. Winds picked up as predicted… gusting 25." Wilderness is one of 100 boats currently registered for the 2019 Pacific Puddle Jump. Although fleet members hail from more than a dozen different countries, they're all headed to a common destination: the fabled isles of French Polynesia.
Charles and his wife Fung Lai set sail from Balboa, Panama, yesterday. But prior to that, they were among 140 sailors who gathered late last week in Panama to attend Pacific Puddle Jump sendoff events staged at opposite ends of the Panama Canal. Balboa Yacht Club co-hosted the first one. Shelter Bay Marina (on the Caribbean side) co-hosted the second one. A third event — supported by Latitude 38 — took place yesterday at the Vallarta Yacht Club in Nuevo Vallarta, Mexico. At least 60 PPJ crewmembers attended.

Who's doing the Pacific Puddle Jump this year? Sailors young and old from more than a dozen nations.
Video ©2019 Latitude/Andy
Thanks to support from the newly formed South Pacific Sailing Network, this year's seminar/celebrations were more impressive than ever. Multimedia presentations narrated by a team of regional sailing experts from Tahiti, Fiji and New Zealand gave detailed overviews of their countries' attractions, which filled the heads of the Puddle Jumpers in attendance with facts, figures and exotic imagery.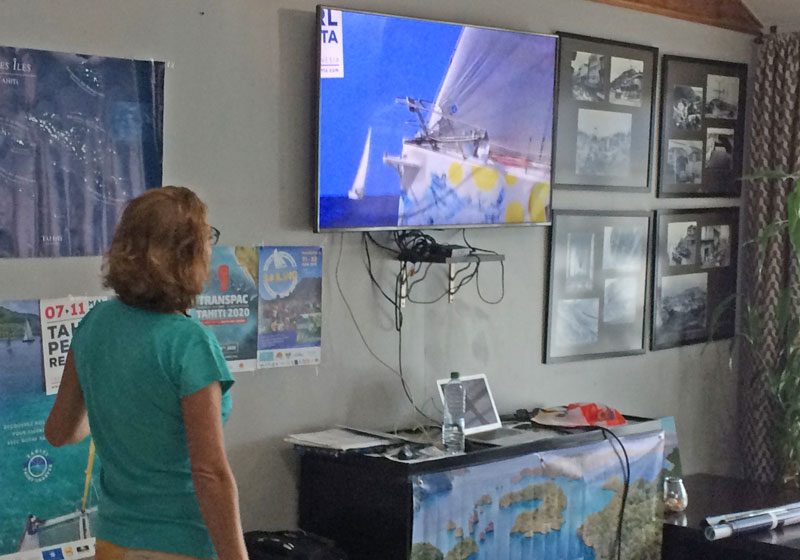 This year, you'll be able to follow the progress of many fleet members on the CruiserSat.net website, a multi-function system that records daily check-in data plus status comments, and plots the courses of all who opt in. It's a clever system that allows participating boats to check in via many electronic devices, including email via Ham/SSB radios linked to Pactor modems, and satellite text messaging from devices such as an Iridium GO!, Garmin inReach or SPOT Messenger. Individual boats can also request the locations of any fleet boats within a specified range, such as a 200-mile radius. The idea is to make the crossing a bit safer, while allowing fleet members to interact if they choose to. We wish the 2019 fleet the best of luck.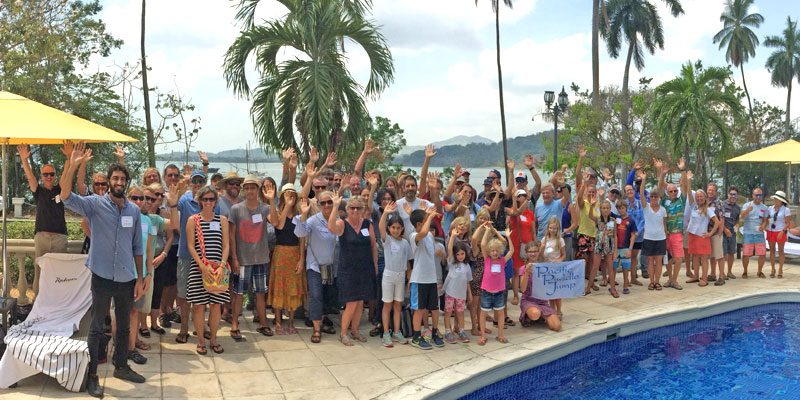 Receive emails when 'Lectronic Latitude is updated.
SUBSCRIBE