Jean-Luc Van Den Heede Nears Golden Globe Finish
After leading the entire Golden Globe fleet around the planet pretty much since day one, Jean-Luc Van Den Heede is within 450 miles of the finish line. If all goes according to plan, the Frenchman will sail into the waters of Sables-d'Olonne on Monday, January 28. Even after a knockdown that seemed to threaten his nonstop attempt, Van Den Heede has managed to fight off a late-race push by second-place sailor Mark Slats.
"On 15th January, the difference between the two yachts, in terms of distance to finish, was just 50 miles. But since then, the French veteran — who is about to complete his 6th solo circumnavigation — has delivered a master class in ocean racing strategy to extend his advantage to 412 miles," said a Golden Globe press release.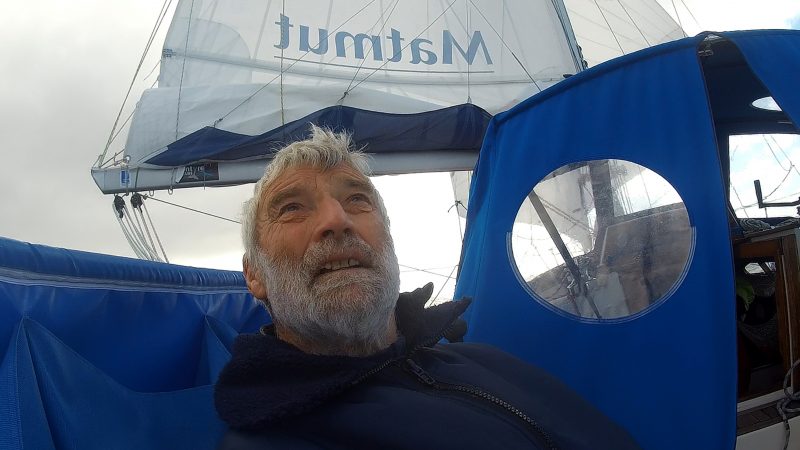 The 50th anniversary of the Golden Globe has been what we're prepared to call the most grueling ocean race in recent memory. It seems as if 60 boats started, 12 sailors were plucked out of the Southern Ocean, and only five boats remain (the last part of this sentence is the only actual fact).
But don't get too excited yet. "A storm is due to blow across the Bay of Biscay producing, 45- to 55-knot winds and viscous seas with waves building to 9 to 10 meters [30-plus feet] . . ." the press release said.
Always Working; Infrequently Paid
Yesterday, an off-duty Coast Guard civilian employee rescued a surfer in distress near the Humboldt Bay jetty.
"I just did what any Coastie would do in that situation," said Steven Bluntzer, a Sector Humboldt Bay civilian search and rescue controller — and himself a surfer — who was in the right place at the right time.
Bluntzer told a bystander to call 911 around 8 a.m., after a surfer "had lost his board near the Humboldt Bay north jetty and appeared to be in distress due to the strong current," a Coast Guard press release said. "A MH-65 Dolphin helicopter crew and 47-foot Motor Lifeboat crew launched to the scene. A California Department of Fish and Wildlife marine unit and a Humboldt County Sheriff's Office marine unit also responded."
But before everyone arrived on scene, Bluntzer rushed to the water on his own surfboard, and paddled to the flailing man, who had reportedly been battling current and waves for 45 minutes. Bluntzer got the man on his own board as rescue boats arrived on the scene and pulled both men onboard.
We feel that we should reiterate that the on-duty Coast Guard personnel involved in the rescue have not been paid in nearly a month.
Breaking news: President Trump just agreed to reopen the federal government for three weeks, according to the New York Times. The move temporarily brings to an end a 35-day shutdown where some 800,000 federal workers went without pay — including the Coast Guard.
In Kinda Old News: Lighthouse Keeper Wanted
The 145-year-old East Brother Light Station, which has been converted into a charming bed and breakfast, is looking for a new caretaker.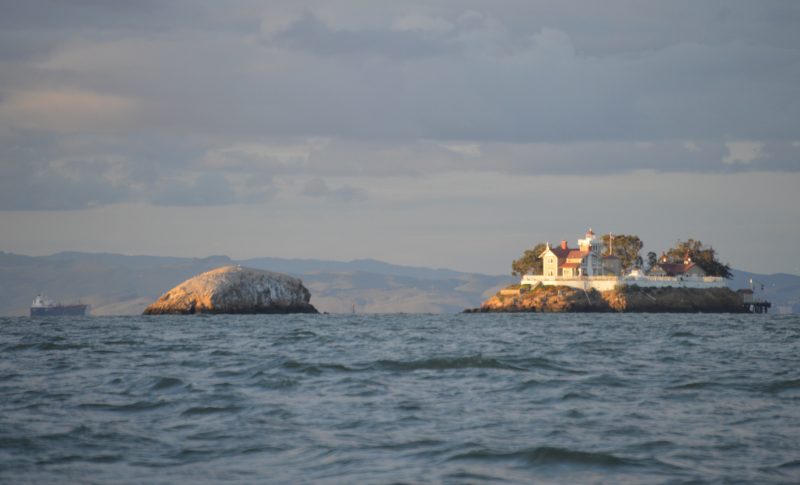 "The current operators, Che Rodgers and Jillian Meeker, will be handing over the keys to the 1874 lighthouse turned bed and breakfast to the right couple," SF Gate reported on January 2. "Successful candidates will be a couple, one of whom must possess a Coast Guard commercial boat operator's license. They will operate the five-room inn, serving both dinner and breakfast, as well as providing ferry service for guests and all other tasks from chef to maid. High quality culinary experience and capability will be a critical qualification. The inn is open four days a week, and the island is also available for day use and special events. The new keepers will start in mid-April 2019, allowing two weeks for training."
The job reportedly pays $130,000 a year (it's not clear if that's a per-person or per-couple wage).
(Terrible) Joke of the Day
"What do sailors use to blow their nose?  Anchor-chiefs." Thanks, we think, to Seahorse Sailing School for that one.
Receive emails when 'Lectronic Latitude is updated.
SUBSCRIBE