"I just have to say I'm sorry. My participation in the Golden Globe Race has suddenly come to an end," wrote Norwegian skipper Are Wiig following a capsize and dismasting on Monday, according to a Golden Globe press release. He was approximately 400 miles south-southwest of Cape Town. "I have experienced some bad weather the last couple of days, and with it, knockdowns. The windvane had broken and I was repairing it. There was a big sea, and I capsized. When the boat came back up, there was chaos everywhere, the mast was broken, and that means the end of my participation. I'm sorry, I can't continue, because it was really fun while it lasted. I'm so sorry . . . though I'm not sure that 'I'm sorry' is the right phrase. This is how the weather is, and you can't rule over the weather. The seas have been terrible today, and in the end, this was the result. We will have to try another time. Maybe. Thank you."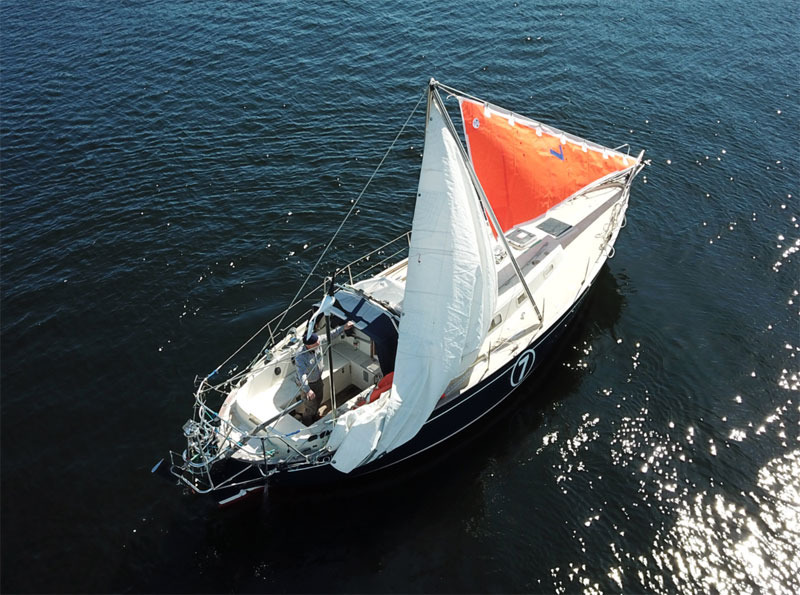 John Amtrup, Wiig's team manager, gave the following assessment. "[Wiig] was thrown out of the companionway and landed in the sprayhood. He got some bruises and ended up in the cockpit, but it is nothing serious. A cut on the ear and a few other places, so there was some blood. The porthole that broke was over the chart table, so the electrical system got a lot of water on it, but the batteries are probably still fine. Under deck there is food and oil everywhere. Are thinks it was blowing around 35 knots when he capsized, which he didn't think was much, having sailed through this storm for the last three days. Ironically, Are had just read the book The Voyage For Madmen, and every boat that hove-to didn't capsize. The race is over for Are and he will not be getting a new rig for now."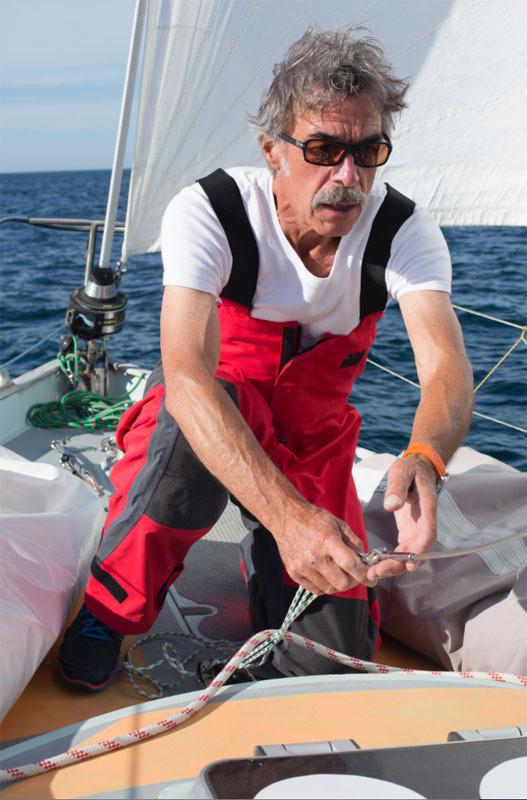 Unlike the first Golden Globe race in 1968, the modern rendition put entrants through rigorous qualifiers in preparation for all worst-case scenarios. Sailors were required to sail an open-ocean triangle course with theoretical jury rigs for at least six hours. "Wiig completed his jury rig and emergency rudder arrangement off the Norwegian coast last April," the press release said.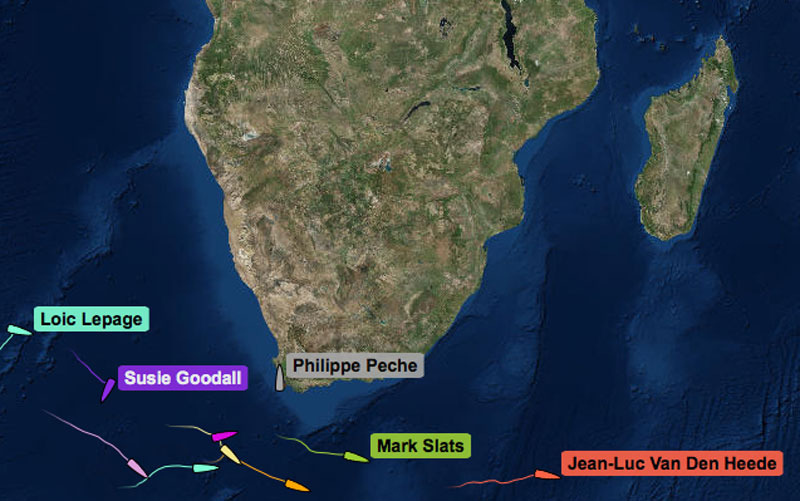 Frenchman Jean-Luc Van Den Heede is well on his way into the Southern Ocean and has a healthy lead on the rest of the fleet, some of whom have yet to round the Cape of Good Hope. Six skippers have retired thus far, leaving 12 sailors still pushing for a nonstop, unassisted, round-the-world navigation. You can follow the Golden Globe here.
The Safe Boating Campaign sent us the following important safety tips to share with our readers for a successful Labor Day Weekend on the water:
Take a boating safety course. Gain valuable knowledge and on-water experience in a boating safety course with many options for novice to experienced boaters.
Check equipment. Schedule a free vessel safety check with local US Coast Guard Auxiliary or US Power Squadrons to make sure all essential equipment is present, working and in good condition.
Make a float plan. Always let someone on shore know the trip itinerary, including operator and passenger information, boat type and registration, and communication equipment on board.
Wear a life jacket. Make sure everyone is wearing a properly fitting Coast Guard-approved life jacket.
Use an engine cutoff device. An engine cutoff device is a proven safety device to stop the boat's engine should the operator unexpectedly fall overboard.
Watch the weather. Always check the forecast before departing on the water and frequently during the excursion.
Know what's going on around you at all times. Nearly a quarter of all reported boating accidents in 2017 were caused by operator inattention or improper lookout.
Know where you're going and travel at safe speeds. Be familiar with the area and local boating speed zones; always travel at a safe speed.
Never boat under the influence. A BUI is involved in one-third of all recreational boating fatalities. Always designate a sober skipper.
Keep in touch. Cell phones, satellite phones, EPIRB or personal locator beacon, and VHF radios can all be important devices in an emergency.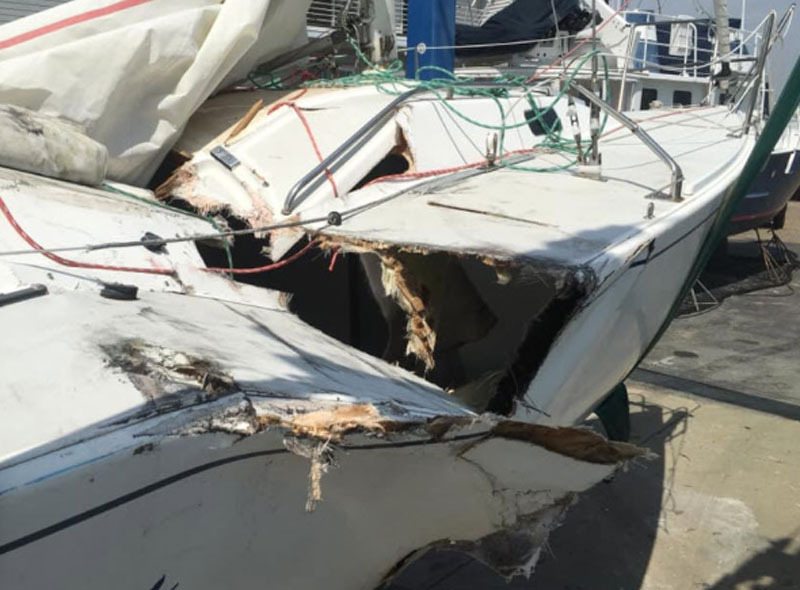 Find more boating safety tips here: www.safeboatingcampaign.com.
Receive emails when 'Lectronic Latitude is updated.
SUBSCRIBE