It's here! It's the moment that, well, very few of you have been waiting for.
Sir Ben Ainslie's INEOS Team UK launched a prototype of the new America's Cup Class, the AC75, sometime last week. The boat has been called an AC36 by Sailing Illustrated.The prototype is reportedly a modified Quant 28, a type of zippy sportboat. The short video, posted by the London Corinthian Sailing Club on its Facebook page, showed the boat foiling – and going quite fast – on calm water.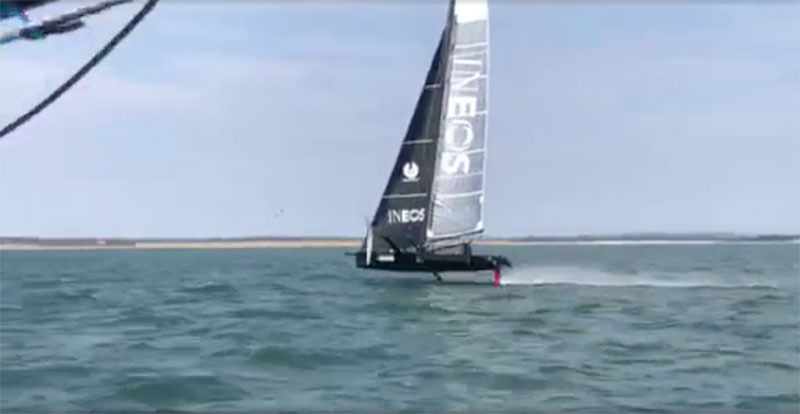 In New Zealand, a 1 News reporter gave one of the most shade-throwing-est reports we've ever seen, effectively saying, 'Yeah, whatever, Team UK with all your money. We've got our eyes on the prize.' Here are a few nuggets from that report: "Sir Ben Ainslie's team has plenty of money to throw at prototypes, but that can sometimes be a distraction; Team UK [are] the first ones to launch, but that doesn't necessarily mean that they're leading the charge to the next Cup; Team New Zealand, instead, is working on having an AC75 ready to launch in eight months."
Team New Zealand were famously late to arrive in Bermuda in 2017, which seemed to affect their performance not at all. The Kiwis developed a type of software that allowed them to do extensive computer simulations — a type of virtual tank testing and virtual sea-trialing. Their radical "cycle" grinding system made them more aerodynamic, and seemed to give the Kiwis a solid edge over the competition in 2017.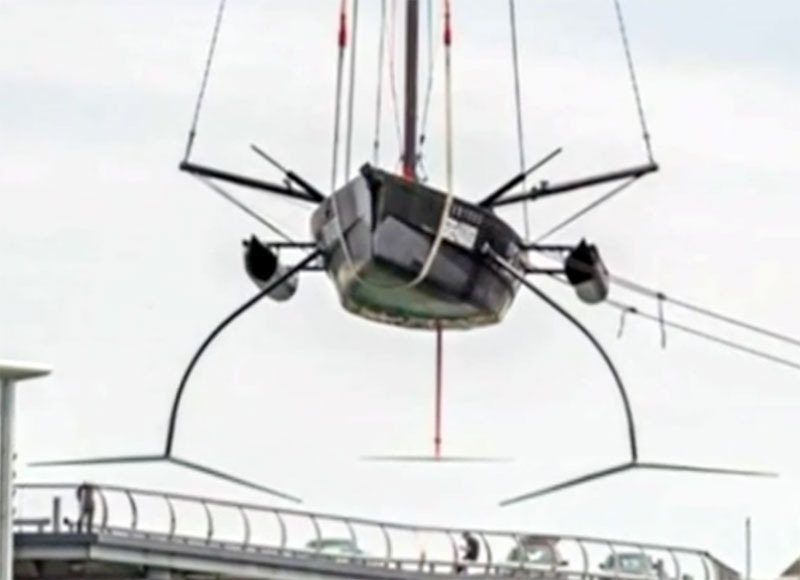 At present, there are only three syndicates slated to challenge Team New Zealand for the Cup in 2021: Italy's Luna Rossa, American Magic and Sir Ben's INEOS Team UK.
We've beaten this dead horse on numerous occasions, but we'd like to know what you think of this news, especially if the first photos and videos of this boat have changed your mind in any way.
Receive emails when 'Lectronic Latitude is updated.
SUBSCRIBE