It's been a busy weekend in the Pacific Cup with much of the fleet in the barn at Kaneohe Yacht Club, including most division winners. First to finish was Charles Devanneaux's all-new hydrofoil-equipped Beneteau Figaro 3 A Fond le Girafon on Friday. Sailing with an 'experimental' rating (handicappers simply didn't know how to rate it), the new offshore one-design boat proved itself to be a reaching machine and a very fast, stable platform, as the two co-skippers enthusiastically related dockside after their historic finish. The second boat in, with the fastest elapsed time in the entire fleet, was the Shelter Island Transatlantic Partners' Mills 68 Prospector, which finished just before sunset on Friday with an elapsed time of 7 days, 6 hours and 50 minutes.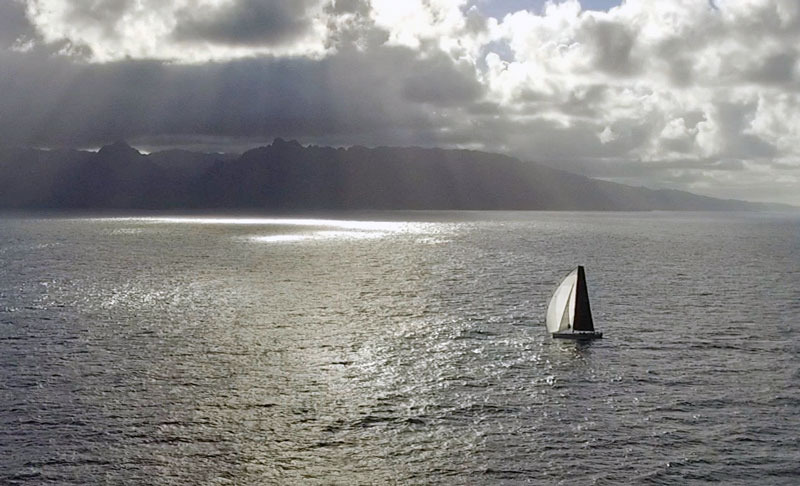 Roy Pat Disney's Andrews 68 Pyewacket sailed in on Saturday morning to claim the BMW of San Rafael E Division. Not a bad homecoming for local boy and KYC member Mark Towill, of Vestas/11th Hour Volvo Ocean Race fame, who was aboard.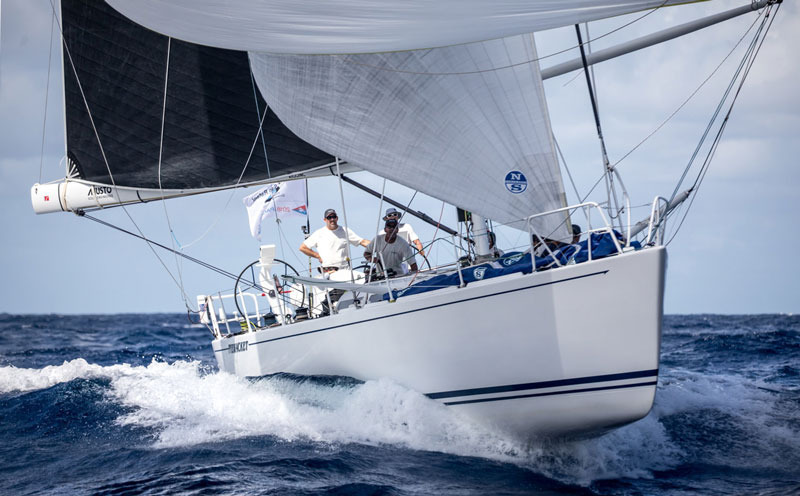 One of the most anticipated battles in the entire race, a six-boat doublehanded Express 27 division, lived up to the pre-race hype and even offered a bit of a surprise as Andy Goodman and his girlfriend Julia Paxton de-throned cousin and renowned pro sailor Will Paxton and his boat partner Zachery Anderson.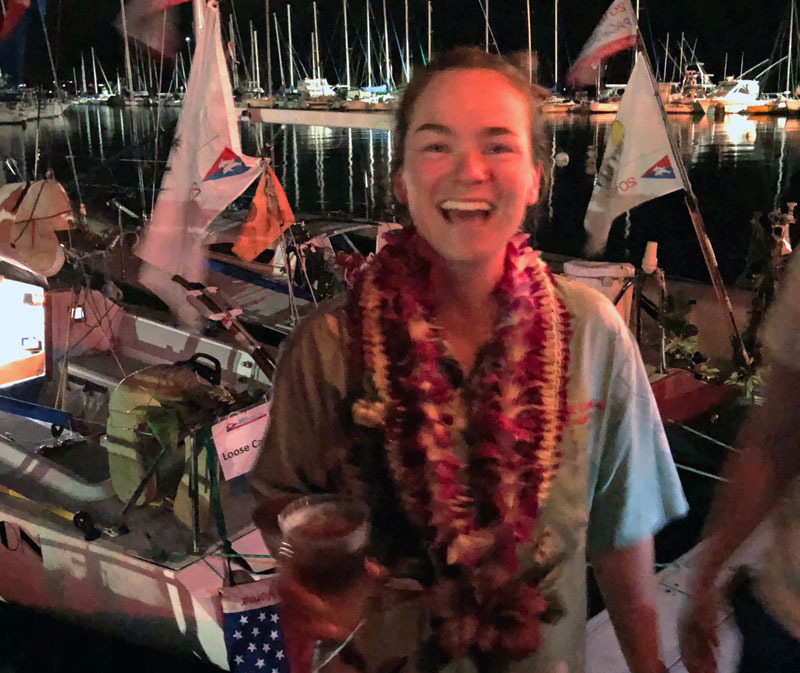 In the other doublehanded division, Vestas/11th Hour Volvo Ocean Race boss Bill Erkelens and his wife Melinda won a super-competitive race on their Donovan 30 Wolfpack — their third Pac Cup win in a row — beating out KYC commodore Frederic Berg and his co-skipper Mikey Bacon on the Antrim 27 Bacon Berger.
The top cruisers came in with reports of some solid full-send-mode carnage. At the head of the fleet, a pair of Hanse 505s came rumbling in. Don't sell the cruisers short: The winning boat Anaïs had San Diego Ullman sailmaker Chuck Skewes aboard while second-place Outremer had Vendée Globe super stud Tanguy de Lamotte on the crew.
Kaneohe is going off right now with boats coming in around the clock and the bulk of the fleet finishing between Sunday and Tuesday. Several divisions are still up for grabs, though it looks like Richmond's Rufus Sjoberg and crew on Rufless are going to make history soon as the first Melges 32 to win its division in a major Category 1 ocean race.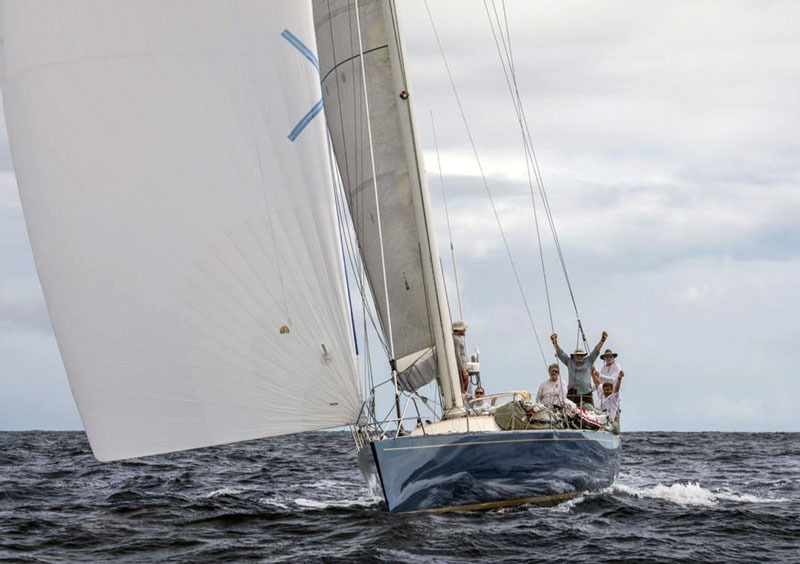 With roughly half the fleet relaxing in the islands while the other half is still racing toward a warm Kaneohe welcome, there's plenty of action left. Stay dialed into the website, YB tracker, Facebook and Instagram, see the galleries from Hawaii's fine sailing photographer Lauren Easley, and check out these videos of the first two finishers and the weekend arrivals.
Receive emails when 'Lectronic Latitude is updated.
SUBSCRIBE