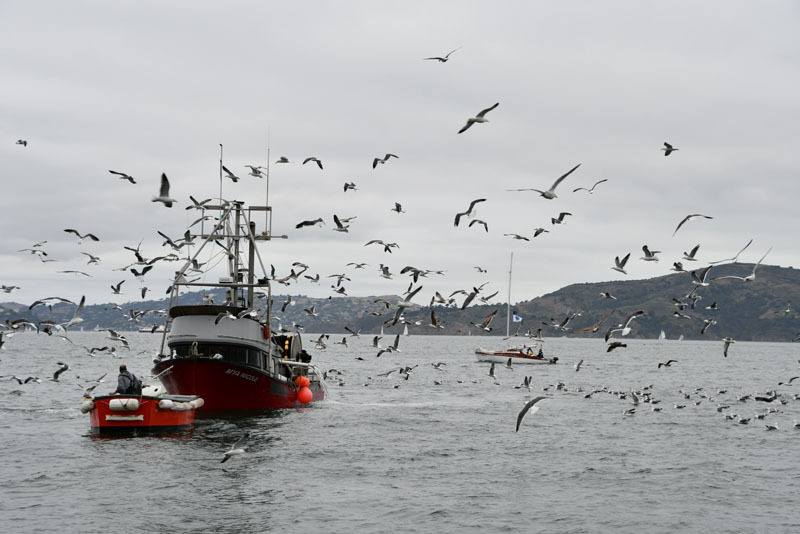 Those of us who dwell on the surface can have a hard time understanding what's happening in the depths below and how it might affect our life on top. Thanks to the Army Corps of Engineers, U2 spy planes, the Bay Model and sailmaker Kame Richards you can gain a deeper understanding of Bay currents by attending Kame's tide talk at the Bay Model this Thursday, May 31, an interesting and well-choreographed talk he's offered for 37 years in a row!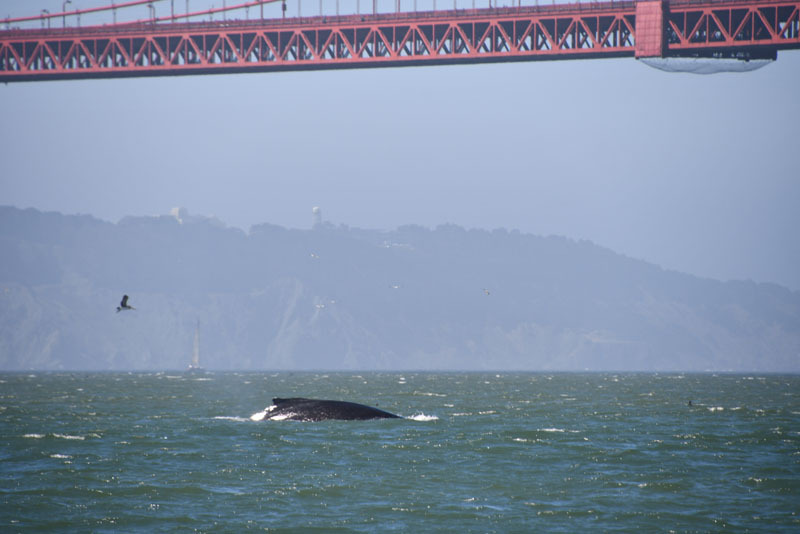 For racers these 'secrets' are critical to success on San Francisco Bay. For cruisers it can mean the difference between getting home before dark or being able to sail more and motor less. You can spend a lot of time sailing the Bay to figure this all out yourself or get a jump-start with a visit to the Bay Model, which demonstrates the whole tidal cycle every 15 minutes.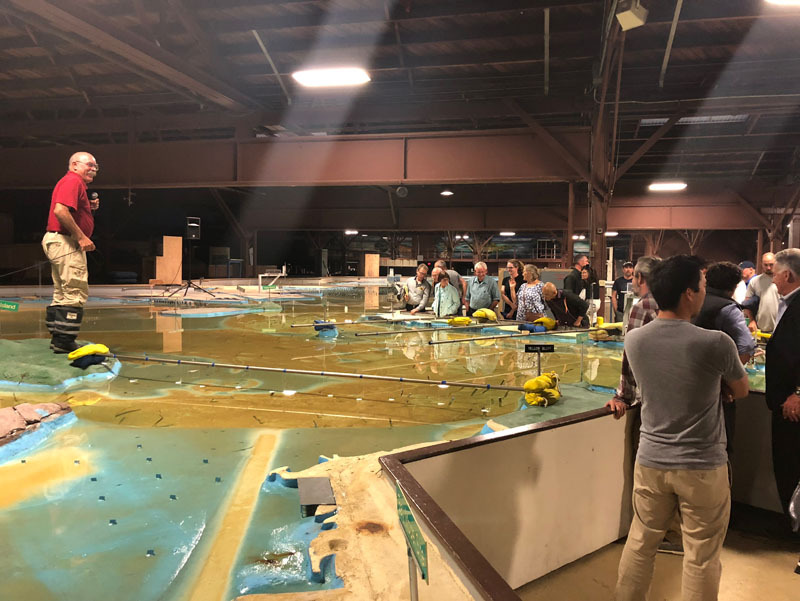 Bay Area sailing is probably most famous for its winds, but the currents are equally as challenging and interesting. In our attempts to get where we're going many of us spend a lot of time looking up at our sails and adjusting our sheets and course. After attending the talk you might start to give equal time to looking at the water, as you come to understand the different colors and textures, and observe what fishermen, fleet leaders and whales are up to.


The secrets of the Bay are often revealed by the color of the water, lines of bubbles, fishing boats, whales and some very experienced racers. If you're racing it's often wise to follow those racers (Kame Richards and Hank Easom come to mind) to learn where to go on the Bay. Following is not a strategy for winning but it can give you a better shot at second!
A few seats are left for tomorrow's talk ($15 cash at the door). If you're interested email Jim Tantillo here.
Receive emails when 'Lectronic Latitude is updated.
SUBSCRIBE