When you're a boat owner, it's inevitable that at some point (and usually when you least expect it) your DIY skills will be put to the test.
"I was unsure what the future would hold for Sarah, my C&C 34, when the mast came crashing down in the bay of Cartagena, Colombia, in February of 2016," wrote Fred Reynolds. "It's a miracle no one was injured or killed when it came down in a very hard gust."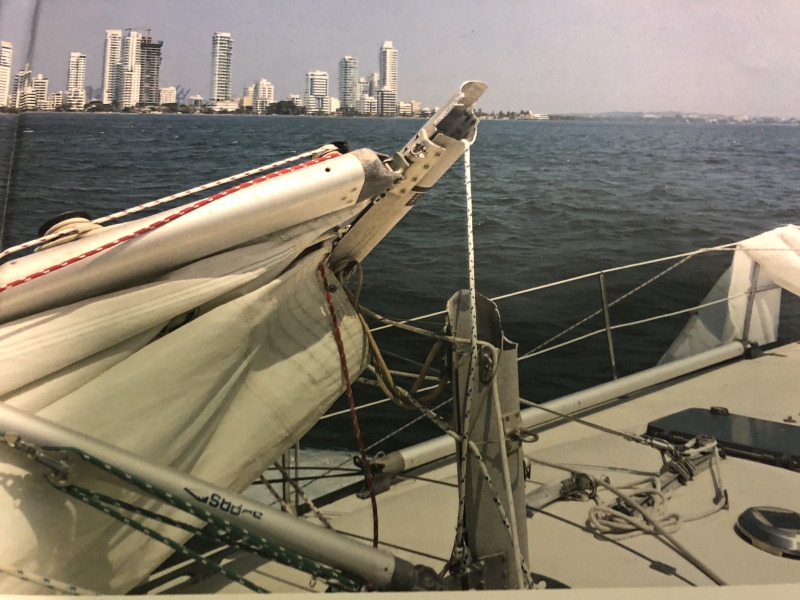 "A new mast, shipped to Cartagena, would cost more than the boat was worth. The mast was broken just below the gooseneck, due to a failure of the 36-year-old Navtec rod terminal on the bottom of the backstay; completely my fault for not replacing the rigging years ago. I soon realized there was only one solution: Repair the mast myself. I would not trust anyone else to do it. It took me three trips down to CTG, carrying the splice and all new rigging, fittings, wiring, lights, etc over the course of a year and a half. As of August '17, the mast is repaired and back in the boat."
Some sailors DIY from scratch. Brian Timpe said that way back in May 2009, he started building a Schionning-designed Wilderness 1100 catamaran in Seattle. "The kit supplies arrived at the Port of Seattle from Australia in a 20-foot shipping container and I was off to the races."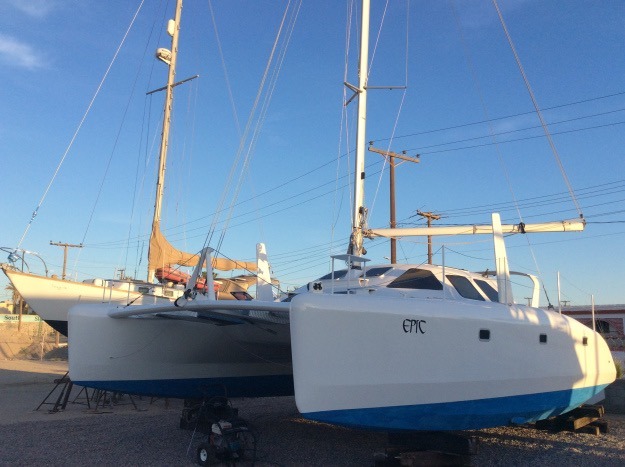 "First I had to build the boat, design and build out the interior, including refrigeration, a watermaker, head, retractable engines, electrical system with 300 watts of solar panels (still a work in progress) and shorepower with an inverter/charger — you name it, I had to figure out what my requirements would be, what product would meet the needs, and how to install it.
"Epic was lowered into the Duwamish River on February 10, 2016, weighing in around 7900 pounds. My wife Sheri and I sold almost all of our worldly belongings (house, cars, etc) and got down to San Diego in time to be part of that year's Baja Ha-Ha. We're still enjoying coastal Mexico and the Gulf of California, thanks largely to the encouragement and inspiration of Richard and Latitude 38 for all of those years of DIY boat building."
And some sailors DIY as part of their boat's regular maintenance. Windsurfing sailmaker Barry Spanier has done a little bit of everything on his Westsail 42 Cornelia. "New thru-hulls; Mast to bare, new track system, all new tangs and bolts and wires; Rebuilt stern cabin interior and new head; Resurfaced entire deck and covered with Raptor Deck; All new hatch turtle, dodger fairing and tubes, dodger; New mainsail with shortened boom; New stern pulpit on new teak rail cap; New genoa track, turning blocks, mooring cleats . . ."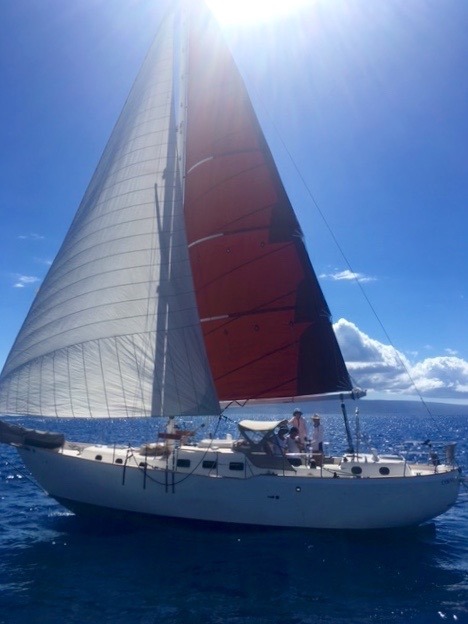 " . . . And lots of other 'small projects' just to keep up. Some things done early on (first Raptor Deck had to be completely replaced but the new stuff is killer good for almost two years now) had to be done over already as time flies and the sea destroys it all." Spanier has long had plans for an exciting, interesting boat that we'll be discussing in the coming weeks.
Receive emails when 'Lectronic Latitude is updated.
SUBSCRIBE