For that's the first moment entries will be accepted for the 2018 Baja Ha-Ha cruiser's rally from San Diego to Cabo San Lucas. This will be the 25th Silver Anniversary of the 750-mile rally that features R&R stops at funky Turtle Bay and spectacular Bahia Santa Maria.
The dates of the event are October 28, the day of the wacky Halloween costume kick-off party, to the 'everyone is a winner' awards party on November 10.
Last year, over 60 boats entered on the first day of registration. What was the rush? While Marina Cabo San Lucas saves all their open slips for Ha-Ha participants, there are a limited number of them, as no marina can survive leaving 150 slips open. And slips are assigned, with certain exceptions for length and number of hulls, based on how early a boat was entered. If you don't mind anchoring out in the bay — and many entrants prefer to be out where they can swim in the warm, clear waters — early entry is not that critical.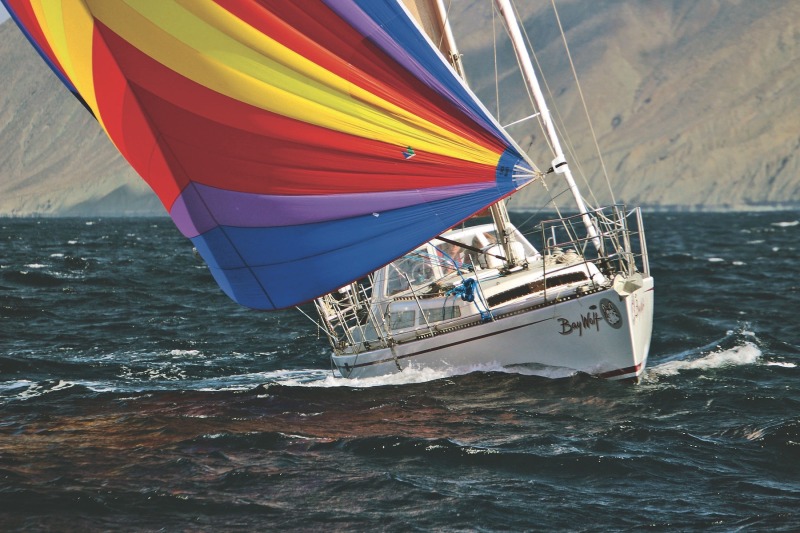 Over 10,000 sailors on over 3,000 boats have done what is one of the oldest and most popular cruising rallies in the world. Many sailors have done the Ha-Ha multiple times. And sailors have actually brought boats from as far as Australia, the South Pacific, and Ecuador just for the event.
The top goals of the Ha-Ha are safety, safety and safety. In the 24 years of the Ha-Ha, boats have covered a collective 2,250,000 miles, or the equivalent of 90 circumnavigations. The worst incident has been a boat sunk by a whale, but all six crew were rescued by the Coast Guard. The only other major incidents have been a boat inexplicably being driven ashore during calm conditions, one dismasting, one anchored boat briefly dragging ashore and one broken rudder.
While the safety record may be excellent, the most popular reason vets cite for doing the Ha-Ha is that it gives them a firm date for casting off. "We still wouldn't have left if it weren't for the Ha-Ha starting date," numerous sailors have stated even years later from various parts of the world.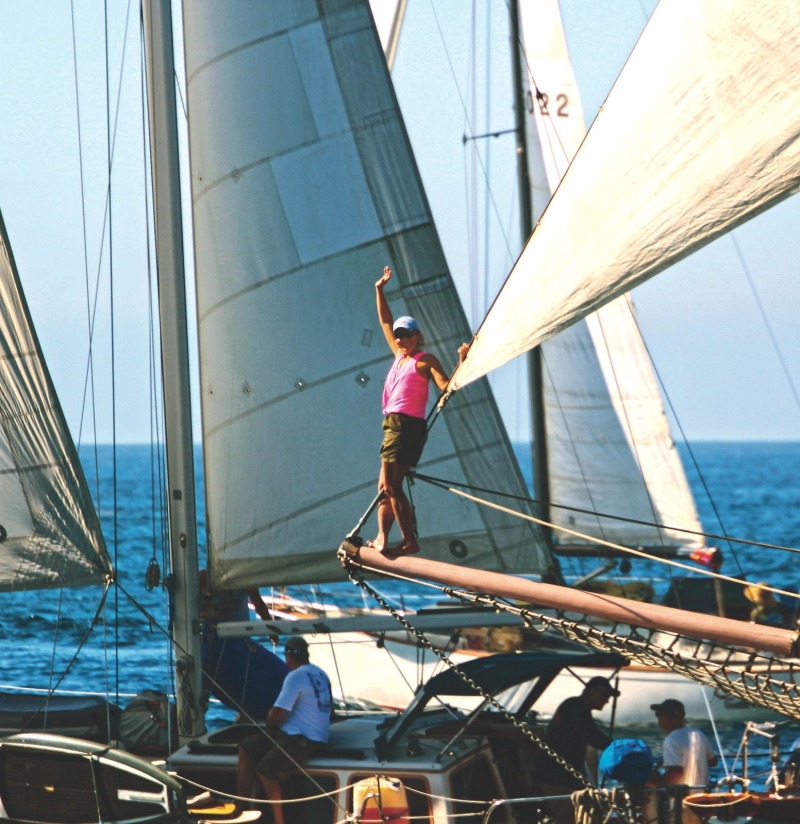 Perhaps the most common result of the Ha-Ha is participants quickly making life-long friends with other cruisers, cruisers they will almost certainly bump into later in Mexico if not the South Pacific, New Zealand or South Africa.
A unique aspect of the Ha-Ha is that you often sail — particularly on the second and third legs — with several other boats in sight. Thanks to AIS, which most boats will have (as well as the fleet bios), you can read up about what boat you are sailing close to, who is aboard, whether they've been to Mexico before, and where they are going after the Ha-Ha. This really makes things fun, and isn't found on any other rally in the world.
The Ha-Ha will be managed by the Grand Poobah, aka Richard Spindler, founder of Latitude 38, for the 25th time. He will run daily nets on the SSB, and when in port on the VHF, too. Weather reports will be given each day, and roll call taken. Family and friends will be able to follow boats on Facebook and other social media as they move down the coast.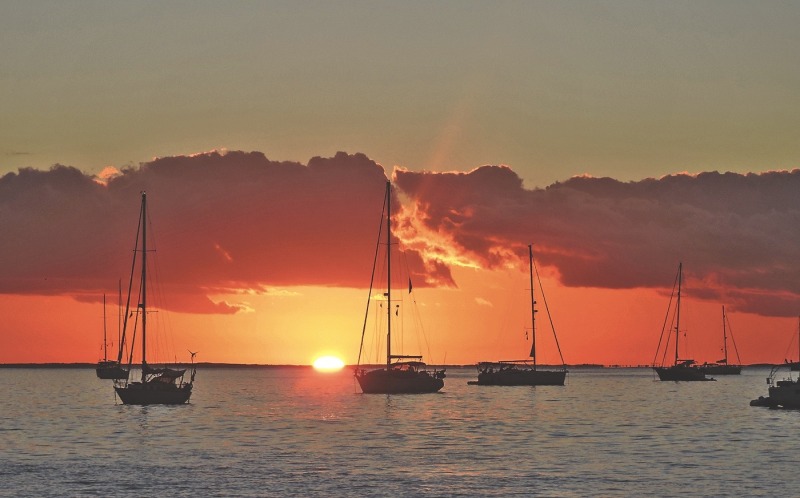 Patsy Verhoeven and Dona de Mallorca, the other two members of the management team, have, along with the Poobah, collectively more than 70 transits of the Ha-Ha course to their credit. The 63-ft Profligate, which has 44 transits of the Ha-Ha course, will be the mothership for the 22nd time.
Mexico loves the Ha-Ha. Each year they give members of the fleet a welcome letter and alert officials that we'll be coming. Last year they gave everyone in the fleet a special Mexican burgee, which we assume they will do again this year.
The Ha-Ha is open to boats 27 feet or longer that were designed, built and have been maintained for open ocean sailing. Skippers of shorter length boats may ask for dispensation. There must be at least two crew on each boat, at least one of which has overnight offshore experience. A two-way long distance communication device, such as a Garmin InReach, Iridium Go!, SSB radio, or Iridium satphone is required on all boats.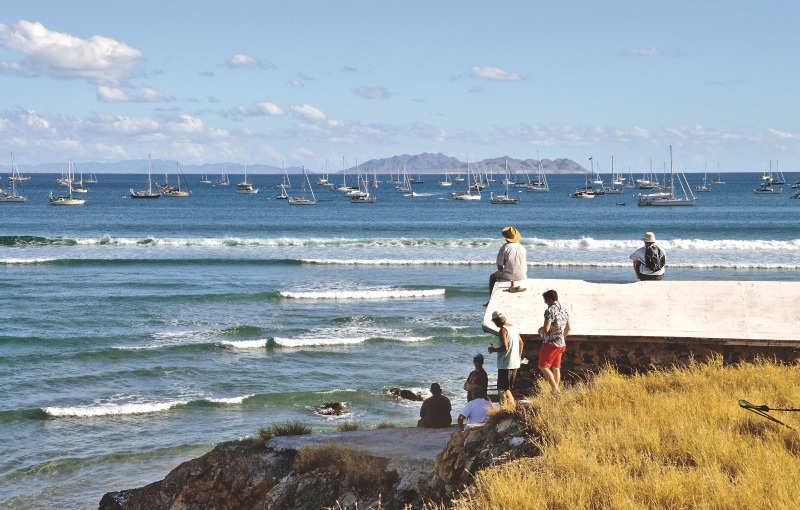 The Ha-Ha ethos is that of sailors helping other sailors, with plenty of sharing of advice and equipment. That said, the Ha-Ha is only open to those who, along with their vessels, are prepared to sail to Cabo San Lucas on their own.
The Ha-Ha entry fee is $395, and includes a backpack of swag such as shirts and hats, two free meals for the skipper and first mate, and a variety of discounts on marine products and services. Indeed, Ha-Ha discounts for berths in Mexico can more than offset the entry fee.
For complete details, see the Notice of Race on the Baja Ha-Ha website at www.baja-haha.com. But don't forget, noon on May 9 is the beginning of Ha-Ha registration — and it just happens to be the Grand Poobah's birthday, too!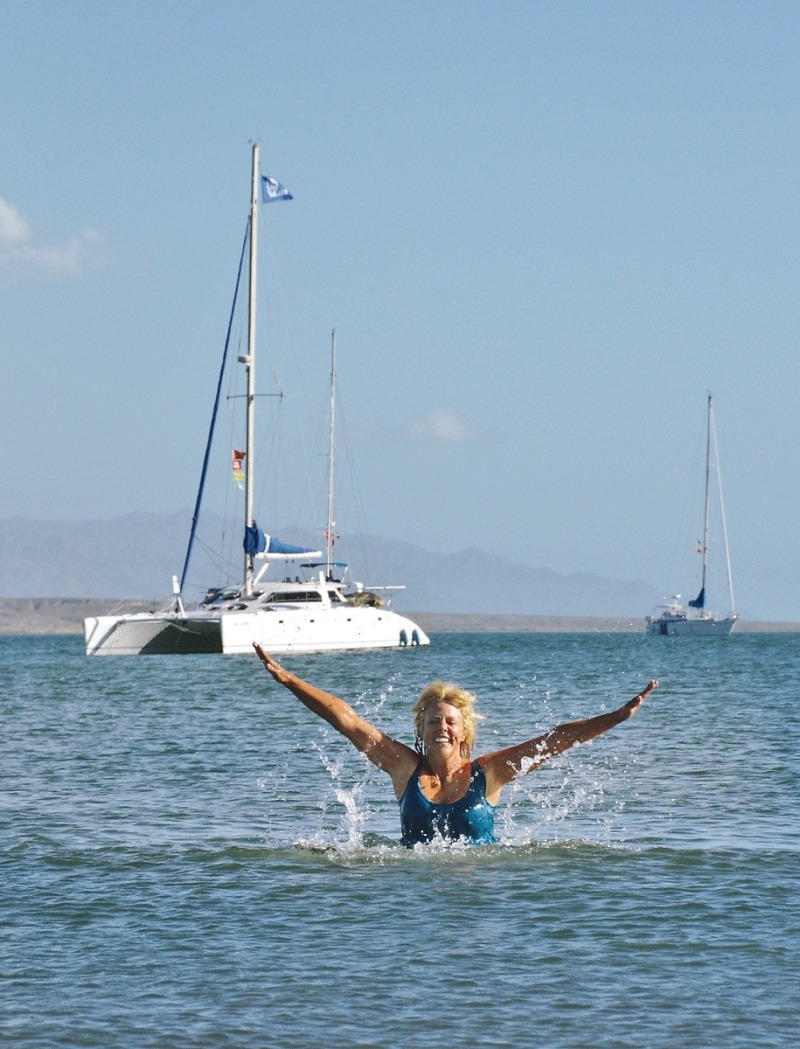 Receive emails when 'Lectronic Latitude is updated.
SUBSCRIBE