After suffering brutal Southern-Ocean conditions that led to a slew of damage, Randall Reeves has made a pit stop in Tasmania, and is assessing his options for continuing the Figure 8 Voyage. "Regarding next steps, my wife Joanna arrived yesterday with some much-needed affection and a suitcase full of spare parts (don't ask me to rank those, please), and we are talking through options over the next few days. I'll only say that the season is now late and the decisions aren't easy," Reeves wrote us in an email last night. (Joanna Bloor will be at the Latitude 38 booth at the Pacific Sail and Power Boat show next month.)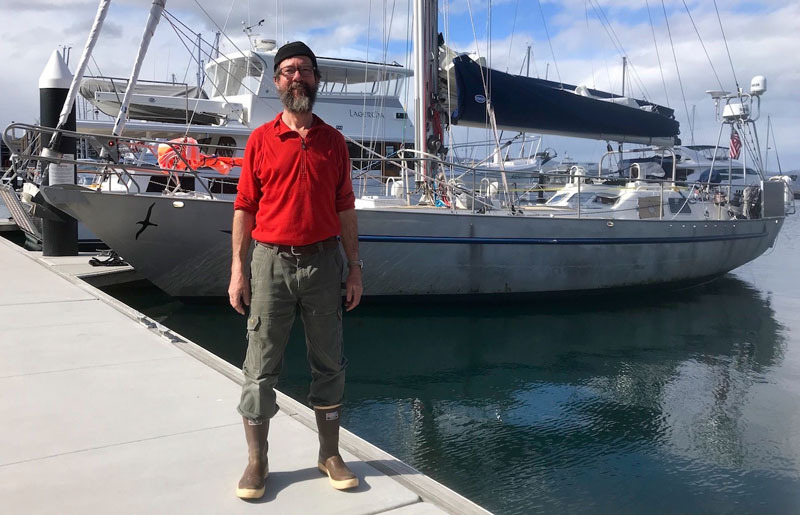 In late February, Reeves was working his way through a low pressure system somewhere near the remote Île des Pingouins in the middle of the Southern Ocean and southeast of the Cape of Good Hope. He was sailing in relatively 'reasonable' winds of 35 to 45 knots, but in an appalling sea state with three steep, crumbling and disparate wave trains. Reeves suffered three separate knockdowns, and sustained a shattered window, bent rail, broken solar panel and the loss of some electronics. He made his way for port that was somewhat 'on the way' of the Figure 8 route, which includes a circumnavigation of the Southern Ocean before heading north along the east coast of the Americas en route to the Northwest Passage.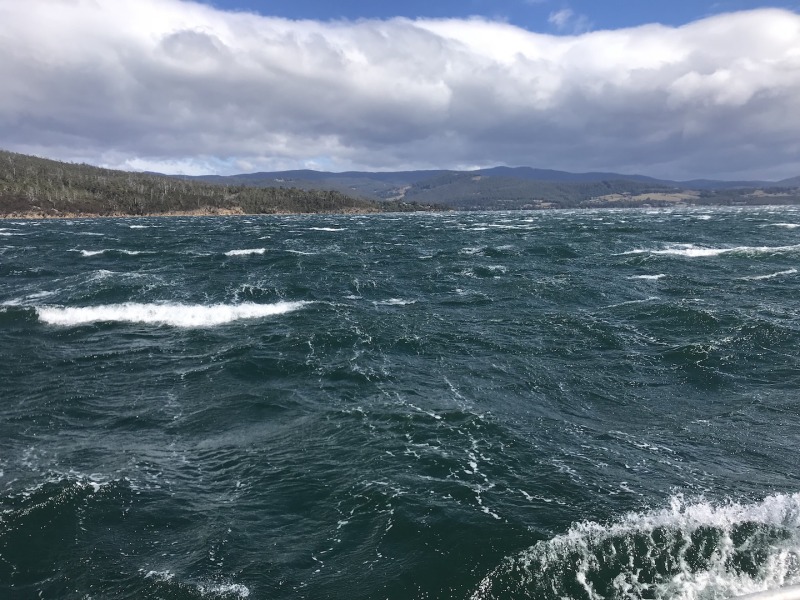 Reeves had hoped to reach Cape Horn by the end of April, before the onset of the Southern Hemisphere winter. He was running behind schedule after a delayed departure from San Francisco in October, and a pit stop in Ushuaia, Argentina, at the end of December following the loss of both his autopilot and self-steering wind vane.
Reeves said in his email that he's landed in a good spot. "The people here, and especially at the [Royal Yacht Club of Tasmania], have been amazingly helpful. Hobart is a sailing town, and when I describe the Figure 8, I get a lot of 'good onya, mate!'"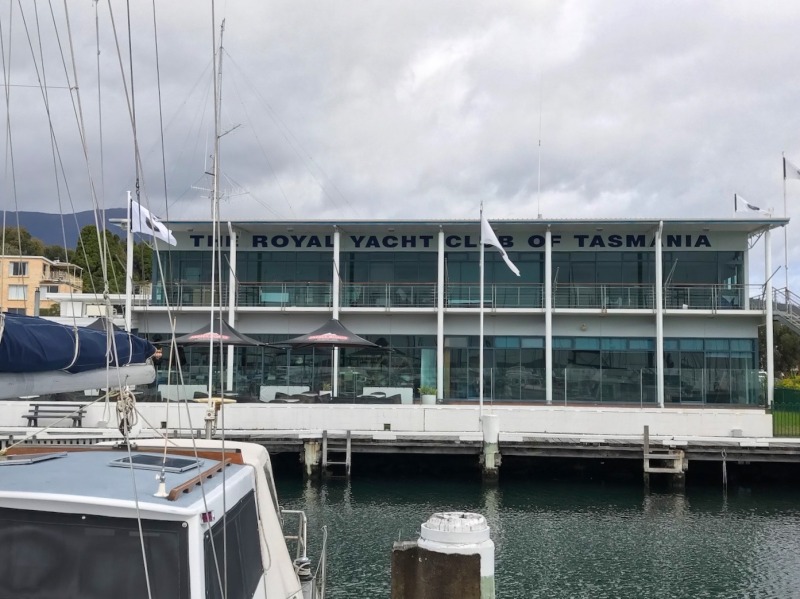 Reeves was met at the RYCT by John Solomon, the Port Captain for the Ocean Cruising Club, who, while climbing onboard, promptly told him: "That's the second time I've climbed over that damned rail of yours. Did you know this yacht used to be called Taonui, and her owner, a Tony Gooch, sailed in here once after a breakdown? I helped him move the boat to the club just as we're doing now. You're a Yank, aren't you? Well, that's OK, I guess." Gooch has been an instrumental part of Reeves' shore team.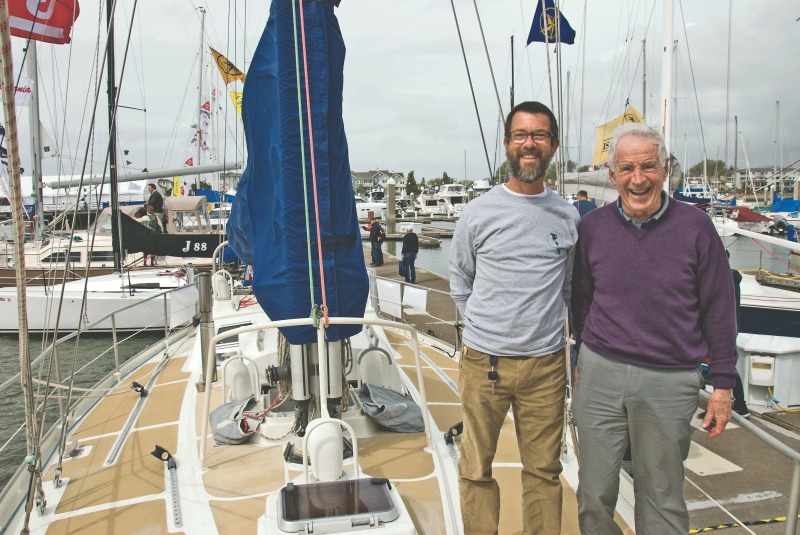 Reeves continued: "At the club, Solomon immediately introduced me to anyone who would hold still," Reeves wrote on his blog. "'This is that Yank who's just sailed in from Cape Horn. He started from San Francisco, a city in Southern Canada . . .'"
In the past few weeks, Reeves has been assessing the fateful knockdown that forced him to seek refuge in Hobart. "One thing that is coming home to me is just how far Mo went over during the knockdown that blew out her port window," he wrote in a March 11 blog. "This icebox lid, for example, came off. That's no mean feat. The lid is about a foot long and a foot wide and six inches deep, and under normal circumstances, it takes two hands lifting straight up to unseat it. But I recall looking into the galley after we righted. Mostly I saw water sloshing everywhere, but there too was the icebox lid tipped up against a cupboard.
"This can only mean that for a brief moment, Mo was well past 90 degrees over, and I'm beginning to suspect that we weren't simply slammed over by a breaker but actually were pushed off the top of a sea and fell into the trough.
In my estimation, only that kind of force could have blown out the window, leaving nothing but shards around the rim."
Reeves said in an email to us that the two high-latitude legs to Cape Horn and from the Horn to Tasmania "have been brutally difficult. I have made what I consider to be a number of heavy weather mistakes and (having survived) have learned a ton from them. I'm excited to apply what I've learned to what comes next."
We will continue to update you on Randall Reeves' plans, and will bring you the full story of his somewhat harrowing approach to Hobart in the April issue of Latitude.
Receive emails when 'Lectronic Latitude is updated.
SUBSCRIBE