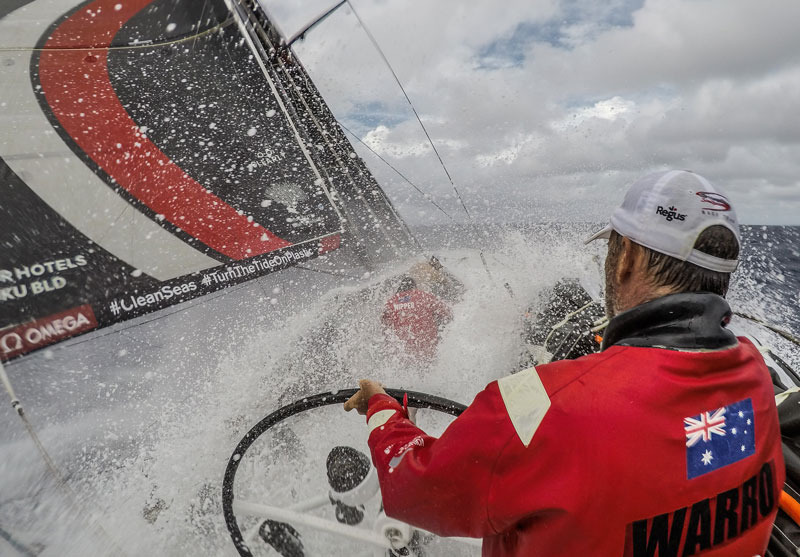 Leg 4 of the Volvo Ocean Race is drawing to a close with the fleet of seven one-design Volvo 65s fully 'sending it' on approach to the finish in Hong Kong. Since beginning in Melbourne, Australia, on January 2, the fleet has had to deal with a wide variety of conditions as they've crossed a handful of climate zones, including crossing the doldrums and the equator. With the fleet in moderate downwind conditions to the finish, now less than 1,000 miles away, a handful of teams still have a shot at reaching the top step of the podium, but it's the Hong Kong-based Sun Hung Kai/Scallywag team leading the charge in their breakthrough performance of this VOR.
One of the biggest headlines of this leg was that of the man overboard and subsequent recovery of Australian crewmember Alex Gough, 24, on Scallywag. "He went out on the outrigger; I was driving, and we went off a big sea and it picked him up and threw him off, like a horse," skipper David Witt said. As anyone who's ever had the humbling and sobering experience of practicing a real-life crew overboard scenario will attest, it's not easy. Witt added, "The main thing is, we got him back on board. He's safe. But I think it's shown everyone how hard it is to see the guy in the water. Even on a sunny day, 18 knots of wind… You wouldn't want to be doing this in 20 knots in the dark."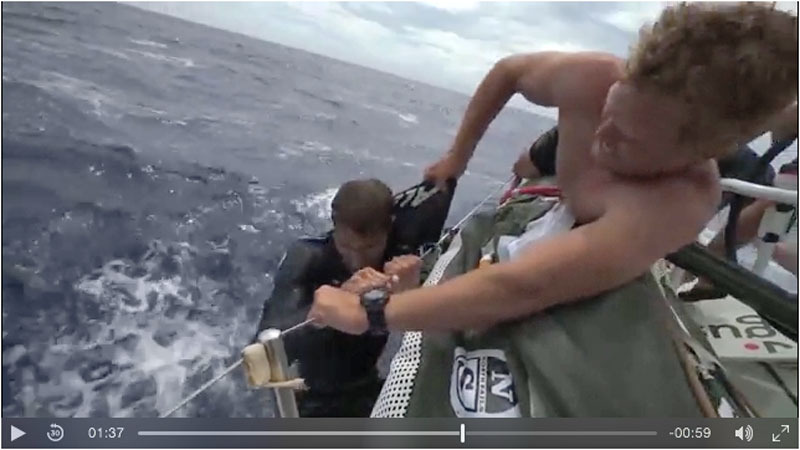 David Witt, who famously said, "There's no room for women on my boat," before the VOR started, must be eating crow as his hotshot new female navigator Libby Greenhalgh positioned the team to reach the new breeze first (after the doldrums) and assume their first lead of this VOR. Behind them, Vestas/11th Hour Racing and Dongfeng have been battling hard for second place, though Dongfeng is currently in stealth mode and therefore can't be seen on the tracker. Vestas (and likely Dongfeng) has made massive gains on Scallywag overnight and has again made this a three-horse race for victory. While Hong Kong may be Scallywag's homecoming stopover, it is for Dongfeng as well, meaning the French/Chinese team is also extra motivated to impress their home-country supporters and sponsors.
One of the biggest impacts of this leg — if the standings stay as they currently are — is a major shuffling and compressing of the scoreboard as current race leader Mapfre currently sits in fifth place on this leg. Mapfre should still remain in the overall lead but with a smaller advantage over Vestas/11th Hour and Dongfeng, with another highly tactical leg coming up and the gear-busting leg around Cape Horn after that.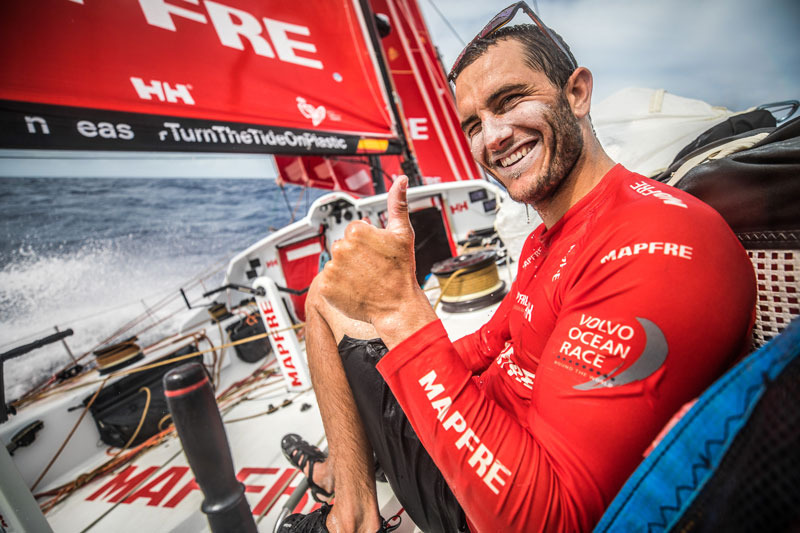 The race village in Hong Kong is open, and the teams should be there soon. Follow along at www.volvooceanrace.com for more updates.
Receive emails when 'Lectronic Latitude is updated.
SUBSCRIBE