Here's your 2017 Baja Ha-Ha recap: the fleet did a roughly three-day leg from San Diego to Turtle Bay (about halfway down the Baja peninsula), then Turtle Bay to Bahia Santa Maria, then on to Cabo San Lucas for the finish, which was officially last night at El Squid Roe, where the Poobah could be seen in all his fluorescent orange T-shirt glory. There is a beach party today, as the last remaining boats trickle into Cabo.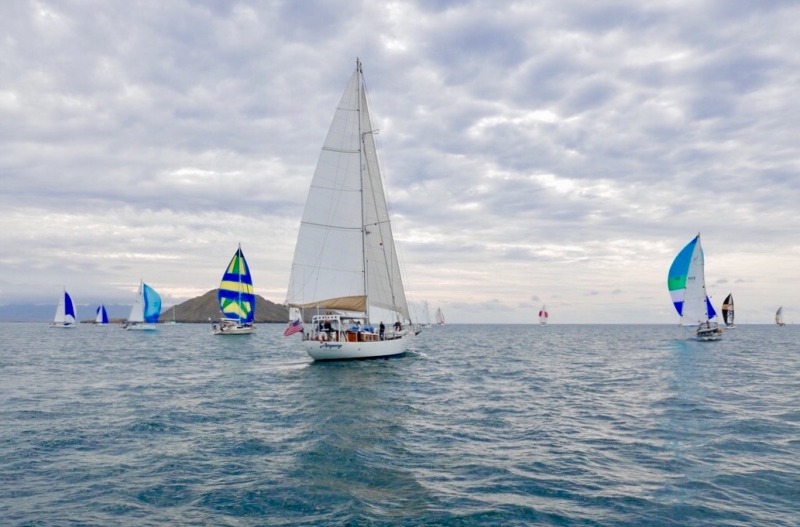 "Here's a pic from the raging party," wrote Allison Stark, who's doing the Ha-Ha with her husband Nick Edwards on their Beneteau 393 Salt. "We all got to witness the Poobah rocking out to Journey and breaking out some rad dance moves. Pretty epic — lots of dancing and fun; no one's drink was empty."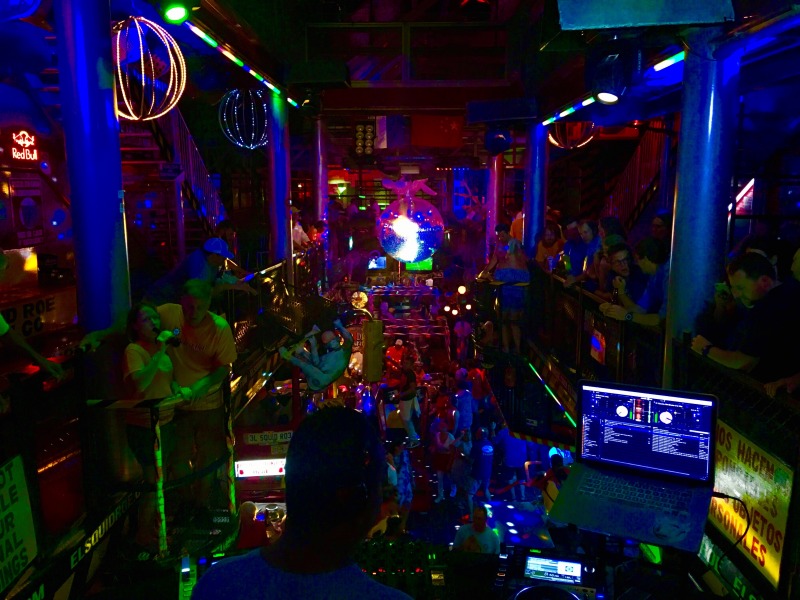 A new game has been introduced in the Baja Ha-Ha, informally known as 'Where's Poobah'?
On board Salt, father-and-son duo Nick and Lee Edwards carried on their Ha-Ha tradition.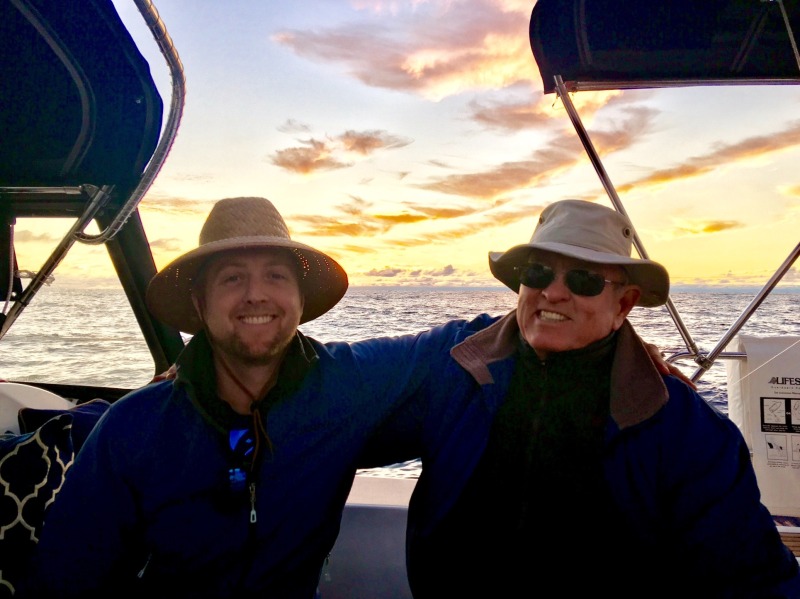 "This is Lee's fourth trip sailing to Cabo, having first set sail in 1982 with then-infant Nick (now the captain of Salt). During the 1982 trip, Lee helped Bernard Moitessier dig out his beached sailboat after a storm — his tush was featured in an issue of Latitude," Allison wrote us.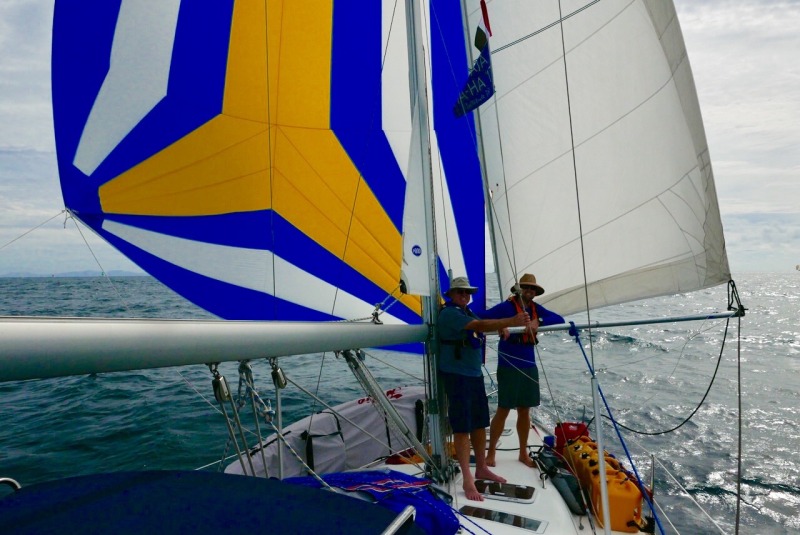 "Cabo has changed from a small, dusty Mexican fishing village with the occasional palapa on the beach to a tourist mecca, where that same beach is lined with luxury hotels cheek to jowl," Lee said. "The unpaved roads are a thing of the past." Lee and family sailed to Cabo and beyond again in 1992, and Lee participated in the 2012 Ha-Ha.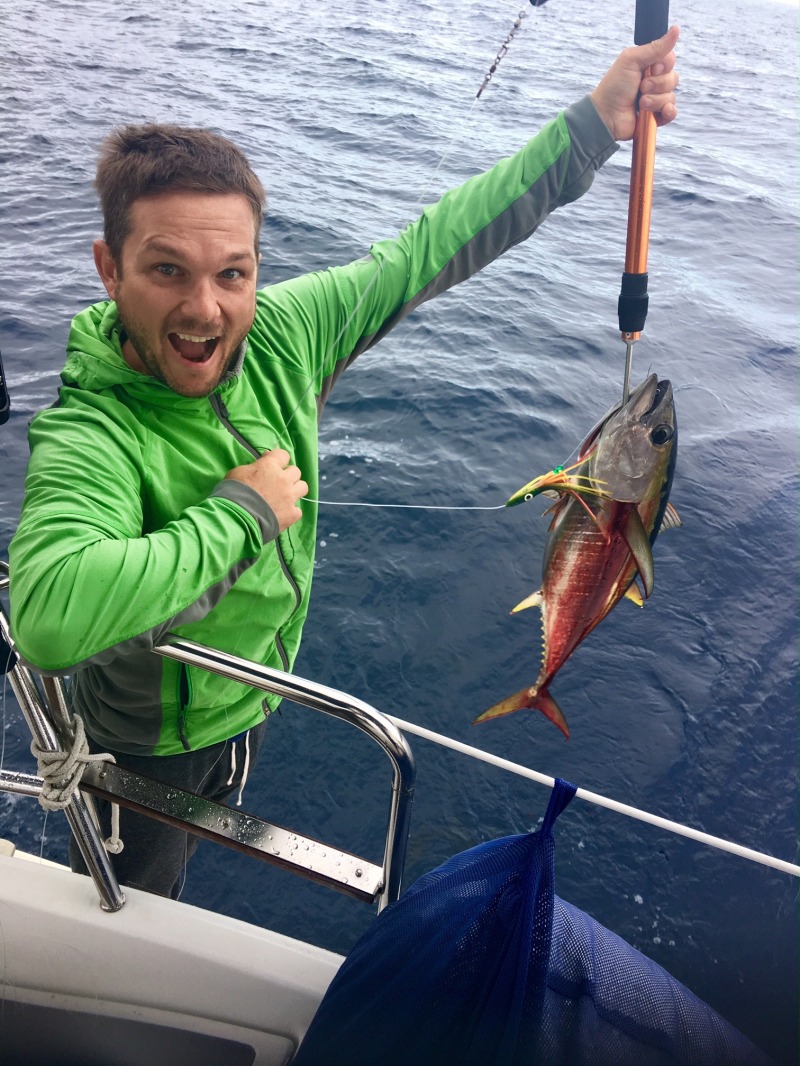 This weekend marks the official end of the Ha-Ha in Cabo San Lucas, but certainly not the end of the journey for many of the participants, many of whom will now figure out where to go next. Some people will continue to cruise around the Sea of Cortez, while others will use Mexico as a jumping-off point to cross the Pacific.
Before the first Bay Bridge, the way to get your car to San Francisco from the East Bay was via car ferry from the end of the Berkeley Pier. When it was first constructed starting in 1926, the pier reached 3.5 miles into the Bay from the original shoreline (pre-landfill/Berkeley Marina). Car ferry service started in 1927 and ended when the Bay Bridge was opened in 1936 with cars on the upper deck and trains on the lower deck.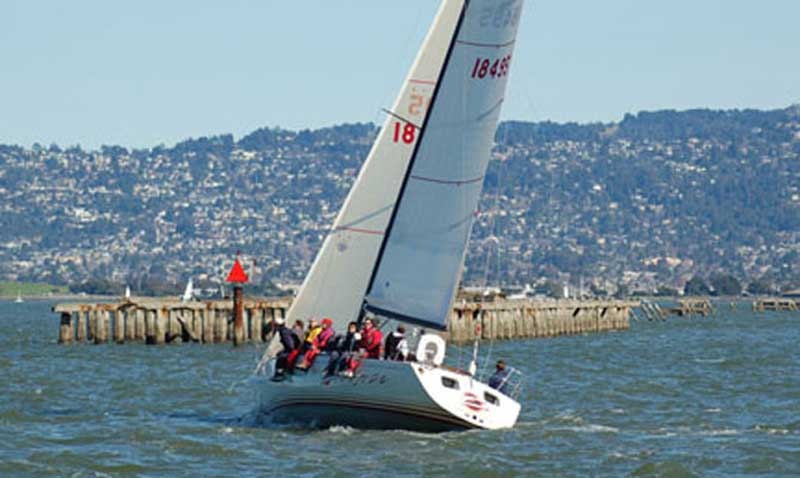 Since then the decaying pier has been a place to stroll and fish if you came by land or an obstacle to avoid when you're out for a sail. In 2015 it was deemed to unsafe for pedestrians and was closed. It's also pretty unsafe if you're not paying attention under sail.
Berkeleyside now reports a public process will start in January to redesign and reopen the Berkeley Pier sometime in the future.
Just after finishing this note on the Berkeley Pier, we opened an email from Mark Sanders of Redwood City's Westpoint Harbor saying, "As you may be aware, on November 16, 2017, Westpoint Harbor will appear for a public hearing in front of the San Francisco Bay Conservation and Development Commission (BCDC) Enforcement Committee. BCDC staff has brought an enforcement action against Westpoint Harbor, alleging the marina violated a number of its BCDC permit conditions. As part of this enforcement action, BCDC staff seeks to require major changes at the harbor, issue a cease and desist order, and pay a penalty of more than half a million dollars. The allegations are false, and we are vigorously contesting BCDC staff's claims. Westpoint Harbor's 'statement of defense' was submitted last month and can be downloaded from BCDC's website here. The BCDC staff allegations and the proposed 'cease and desist and civil penalty order' are available here."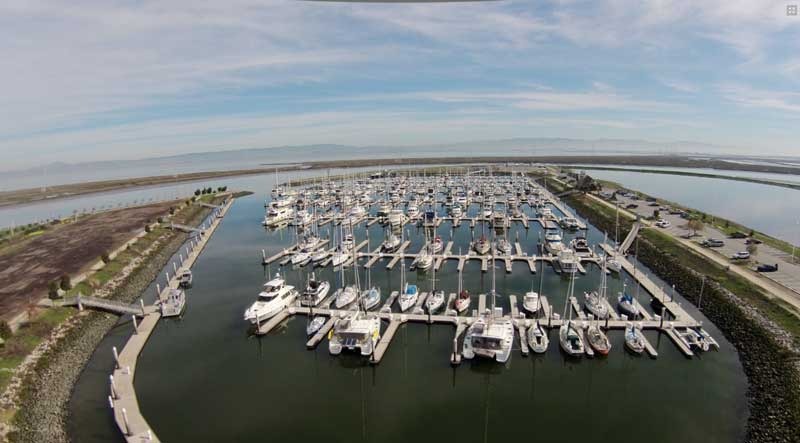 Mark asked that anyone who wants to support Westpoint Harbor write to the "Enforcement Committee Members" and the "BCDC Commissioners." The email can be sent to BCDC's legal counsel, Marc Zeppetello, and cc'd to [email protected]. You can include "Westpoint Harbor Proposed Order No. CDO 2017.04" to identify what your comments are about.
If you would like to attend the Enforcement Committee hearing, it is open to members of the public. It will be held on November 16 at 9:30 a.m. at 455 Golden Gate Ave., Milton Marks Conference Center, Monterey Room, Basement Level, San Francisco.
If you read through all the documents you will definitely want to cast off and go sailing this weekend.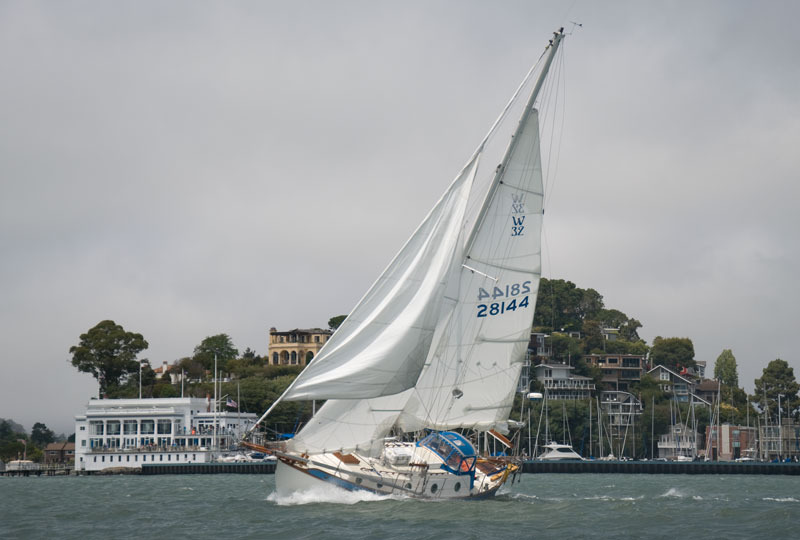 The Singlehanded Sailing Society has worked with host Corinthian Yacht Club to move the start of the 2018 Singlehanded TransPac, originally scheduled for Friday, June 22, to Saturday, June 23. The Saturday date will be much better for the friends and family who typically pack the club deck to see the skippers off on the grand adventure — a solo sail from San Francisco Bay to Hanalei Bay on the north shore of Kauai.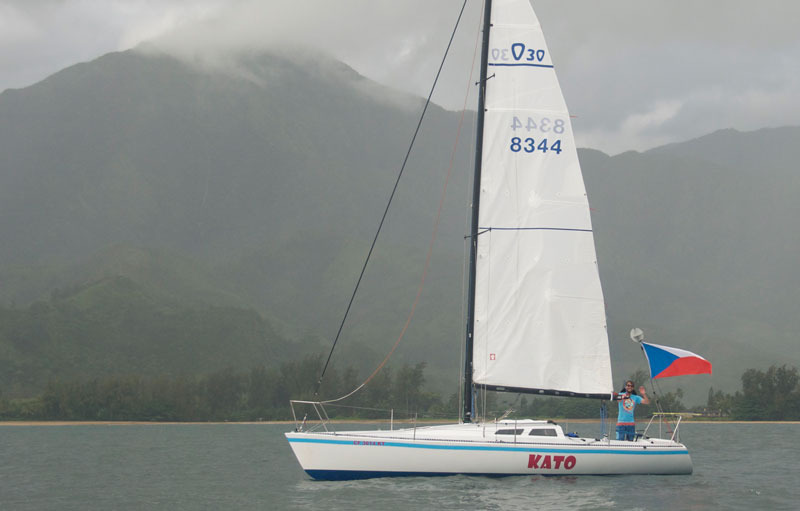 To help the adventurers prepare for the 2,120-mile voyage, the Singlehanded Sailing Society has organized a series of free seminars, to be held at Island YC in Alameda at 7:30 p.m. The first will be next week, on Wednesday, November 15. Topics will include Emergency Rudders, and representatives from Scanmar and GC Rigging will be on hand. Plus, SHTP vet Bob Johnston plans to bring all of the required equipment and spread it out for everyone to see. You don't need to be a SHTP hopeful to attend. Pacific Cup sailors and others interested in a Pacific crossing are invited too.
Future seminars are scheduled for December 13, January 17, February 21, April 18 and May 16. March's event will be a cruise-in, with details yet to be determined.
Receive emails when 'Lectronic Latitude is updated.
SUBSCRIBE