Here's what we know about two people — and two dogs — who were lost at sea for over five months:
Jennifer Appel and Tasha Fuiaba set sail from Honolulu in early May, headed for Tahiti in what appears to be a Morgan 45 that we believe is the Sea Nymph, a vessel we reported on in June, something that one of our readers brought to our attention. The Sea Nymph was last heard from on May 3, and was reported missing May 19.
Appel and Fuiaba reportedly lost their engine after "a bout of inclement weather," according to the Washington Post. The two women tried to sail the rest of the way but "soon found themselves lost."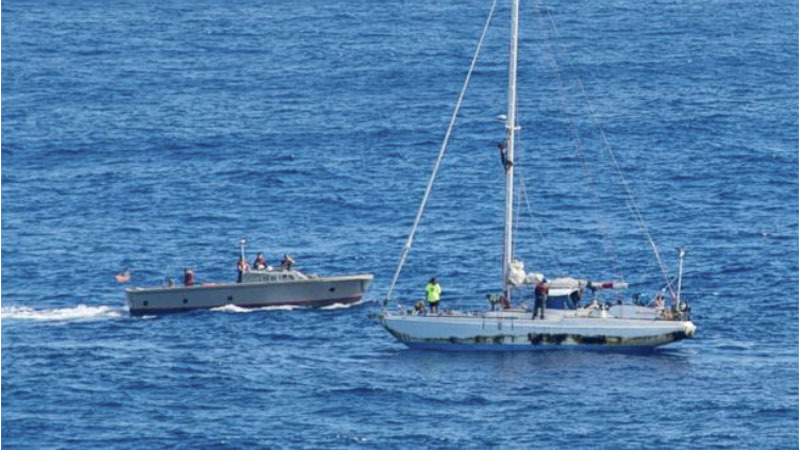 The Guardian reported that the women "survived shark attacks and the loss of . . . their main mast," but in video shot by the Navy, the rig is clearly standing — the article said later that the mast "broke;" we've heard speculation that there was a problem with one of the spreaders.
Appel and Fuiaba had been sending distress calls — apparently by VHF — for 98 days. They reportedly had "water purifiers," which we assume are watermakers, as well as "over a year's worth of food on board, mostly dry goods including oatmeal, pasta and rice," the Post said.
On Wednesday, a Taiwanese fishing boat spotted the drifting vessel approximately 900 miles southeast of Japan, and alerted the Coast Guard. The US Navy arrived on Thursday (the Post and Guardian have slightly diverging accounts of the timeline).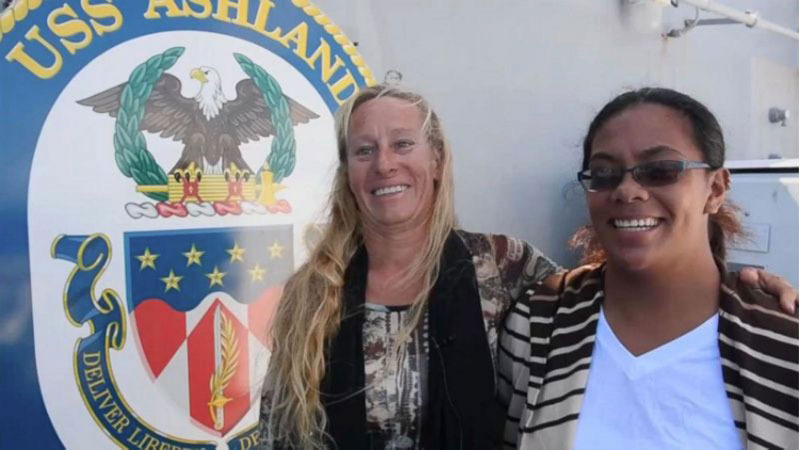 Here's what we don't know:
We suppose the first question many of our sailing readership would ask is, did the crew of the Sea Nymph have an EPIRB, and if so, why didn't they use it?
Regarding the extent of the search and rescue, we've put in a call to the Coast Guard's District 14 Public Affairs Office in Hawaii, but did not hear back from them at press time.
There are many questions unanswered, and, we're sure, plenty of opinions about what the crew of the Sea Nymph should or shouldn't have done differently. We will keep you updated as details emerge. But for now, we're relieved to hear that everyone is safe.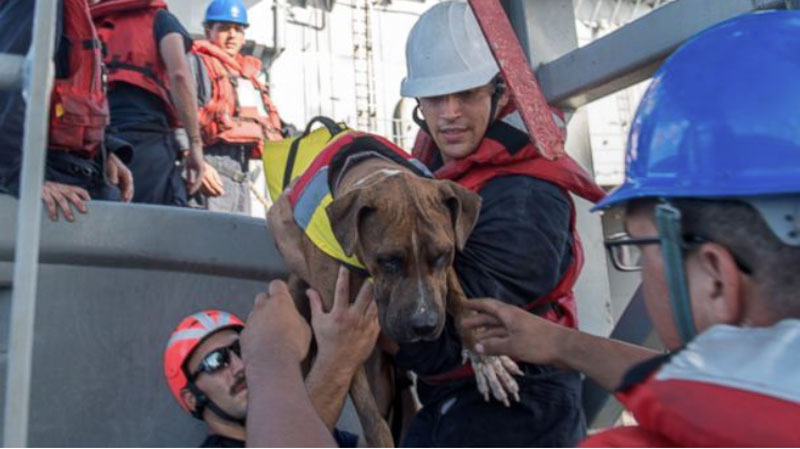 One thing we do know for certain: Appel and Fuiaba owe their dogs a very, very long walk.
THIS STORY HAS BEEN UPDATED.
Receive emails when 'Lectronic Latitude is updated.
SUBSCRIBE