We're receiving reports that after years of searching — and indeed, after years of wasting away — Jimmy Buffett has apparently located his lost shaker of salt, which is rumored to be in San Francisco.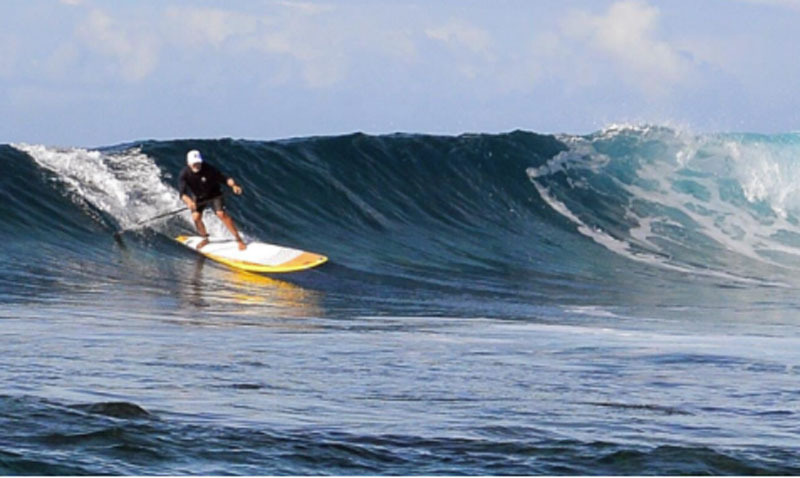 To celebrate, Buffett — a musician, songwriter, author, actor, businessman and most importantly, sailor — will play at the Bill Graham Civic Auditorium tomorrow at 8 p.m (and one dollar from each ticket sold goes to charity). We expect droves of loyal 'Parrotheads' will flock to San Francisco to see the conclusion of Buffett's Moby-Dick-like quest to find the elusive shaker.
On his Facebook page, Buffett posted video from around San Francisco this morning, and has been posting pictures from West Coast waters throughout the month, including this nugget: "Left out of Oxnard at dawn to head to the Channel Islands looking for surf. Thanks @kellyslater for the tip!" referencing the 11-time world surfing champion.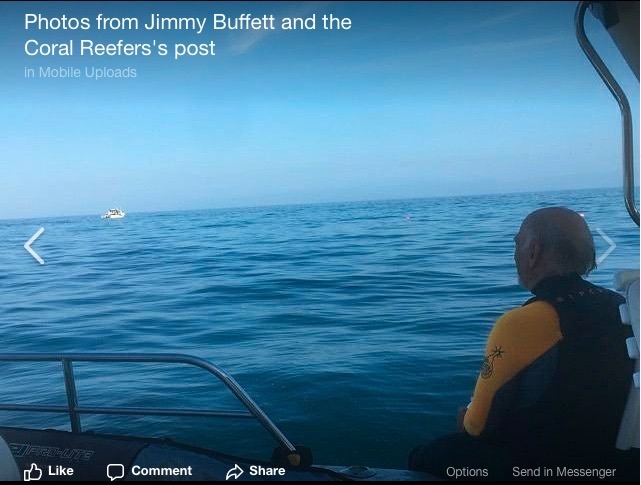 On a more serious note, Buffett has also been rallying support in the wake of the devastating 2017 hurricane season. In September, Buffett wrote on his website: "When your reality is blown away in a matter of hours, the kindness of strangers becomes a lifeline. Now in the 43rd hurricane season since I wrote the lyrics to 'Tryin' To Reason With Hurricane Season', here we are again."
Buffett created "Singing For Change (SFC)," 20 years ago "as a way to give back to communities where we play our live shows. But when bigger problems than what we are used to handling appear, we have to adapt. Through experience with Katrina and the Haitian earthquake, we've learned that the effects of disasters are still evident long after the TV crews have packed up and left, but we will still be there quietly making noise . . . Only last week, as I flew into New Orleans while Irma was ravaging St. Barth."
SFC receives one dollar from each of Buffett's concert tickets. "Yes . . . printed on the bottom of your tickets you may see the words '$1 to SFC Charitable Foundation' — that's us," the website said.
The Wanderer has run into Buffett several times over the years — he saw the maestro in the Caribbean around New Year's 2008, where he did an impromptu gig with the house band at the Baz Bar on St. Barth.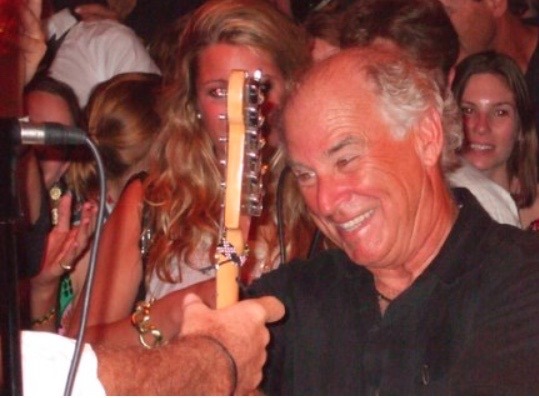 "In his early 60s and looking particularly happy and healthy, Jimmy played rock 'n' roll classics with gusto, and the 100 or so people there joyously sang along," the Wanderer reported. "Our favorite was his classic 'Autour de Rocher', about the little hotel he used to have an interest in on St. Barth.
When we reached out for a quote, Buffett only said cryptically, "I blew out my flip flop. I stepped on a pop top. I cut my heel, and had to cruise on back home." Fortunately, Buffett said that there was alcohol and some kind of mixer in the blender, which soon rendered a frozen concoction that would ultimately help the singer hang on.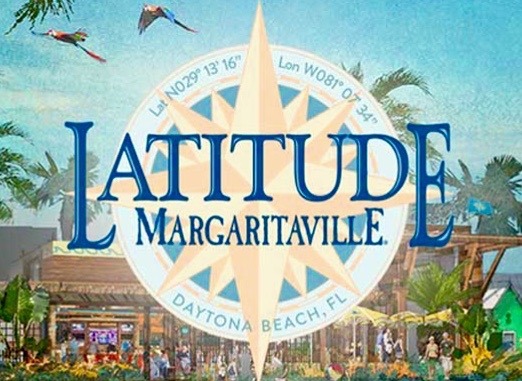 Perhaps the lost shaker of salt will never truly be found. Like Vladimir and Estragon waiting for Godot, it is the search and the question that drive us, rather than a goal or destination.
Have you ever crossed tacks with Jimmy Buffett? Do you have a good story? Please let us know.
Receive emails when 'Lectronic Latitude is updated.
SUBSCRIBE