Here's my leukemia story and why I sail in the Leukemia Cup. This is a picture of my little brother Larry. He invented the selfie in 1967.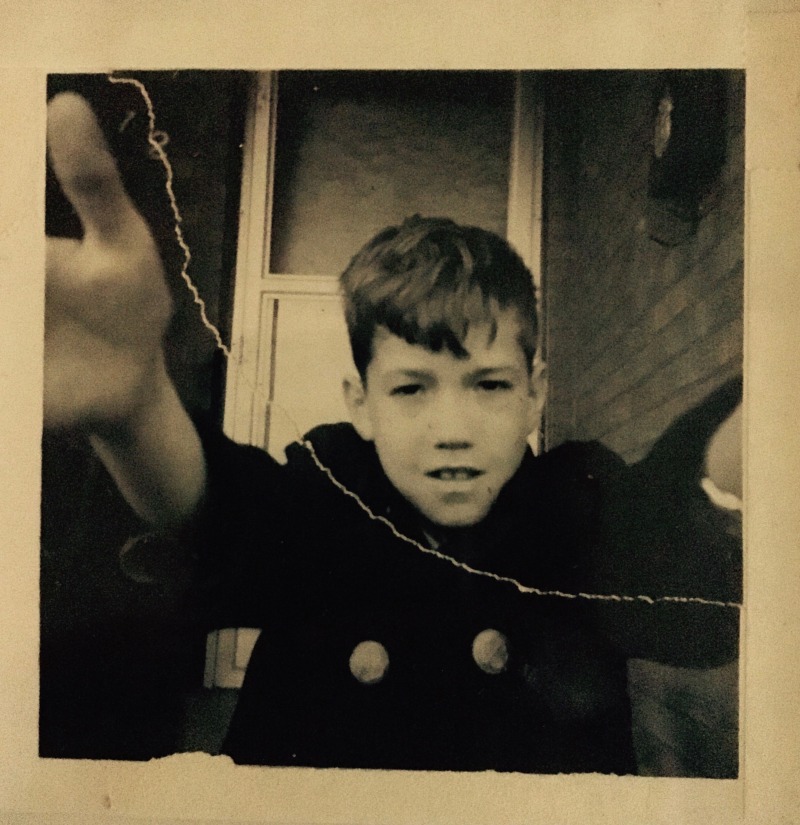 He died of leukemia roughly six months after he took this picture. He was my best friend and wrestling partner and second-youngest in a tribe of five. We shared a room for all of his brief 11 years and we laughed or argued each other to sleep every night. He was also the bravest person I ever knew and endured horrific and endless hospital visits with the fortitude of a warrior, the calmness of a monk and the disposition of a saint.
It was truly amazing to behold and humbling to experience. My mother and father did everything in their power to save his life, as did many doctors and nurses at Stanford Hospital. Larry passed away in August 1968.
I've sailed in the Leukemia Cup since its inception with my friend and coworker John Arndt — the owner and Editor in Chief of Latitude 38 — along with his wife Leslie aboard his Ranger 33 Summer Sailstice. I sail with my brother in my memory.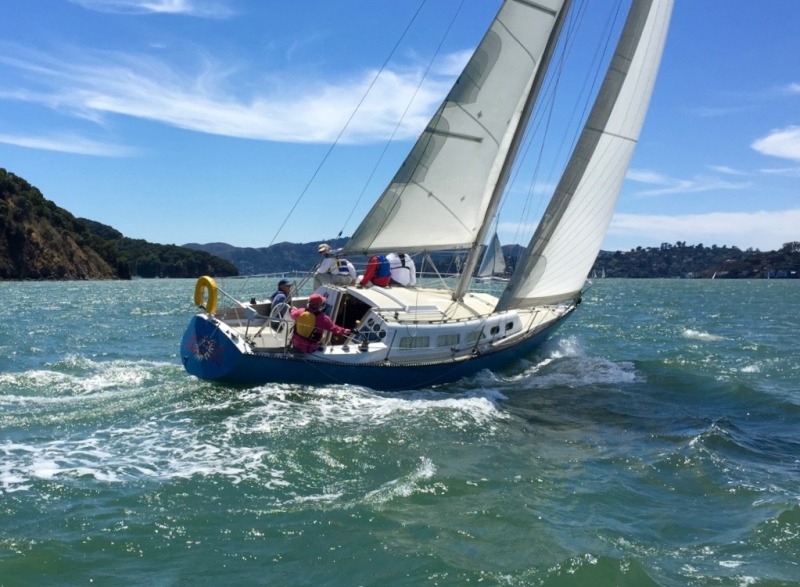 This is a photo of my great-nephew Cal, my niece's 3-year-old son.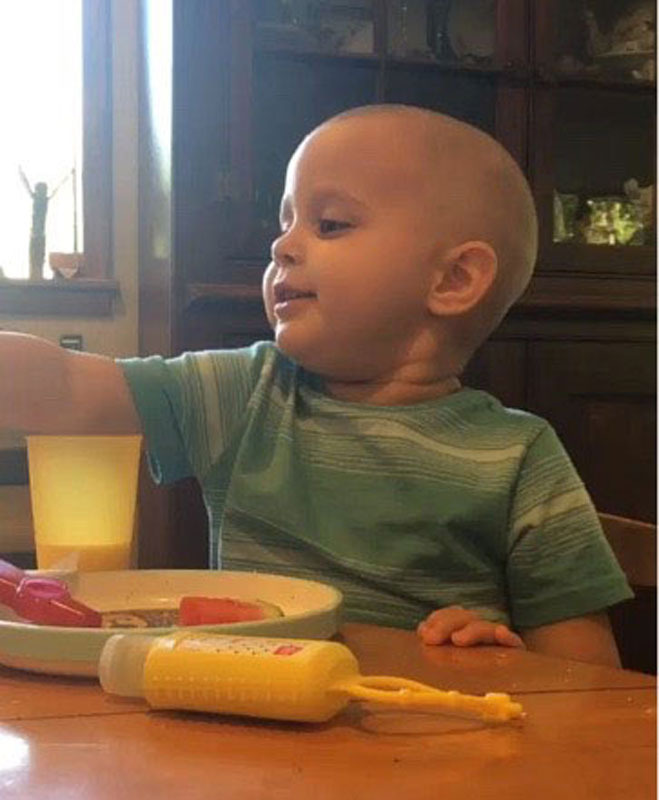 In August, our family was delivered a second kick to the stomach when Cal was diagnosed with leukemia. Now Cal is also fighting a battle he didn't choose with the spirit and courage of a super hero. Where children get this strength is mysterious and awe-inspiring.
The good people at Valley Children's Hospital in Fresno are supporting my great-nephew's effort, and between his mother's strength and his amazing fortitude, I'm convinced that Cal is going to live a full and fruitful life.
In my brother Larry's day, the survival rate for leukemia was abysmal. Cal's chances are much much better thanks to Larry's generation of patients, doctors, nurses and researchers. Leukemia is a battle we are all touched by, and the only way to win it is through expensive research and family sacrifice. There is a chance that this harsh reality can be brought to an end. Pediatric leukemia is one of the most studied and curable diseases because of tremendous research efforts and financial support.
Great strides have been made. More work is needed.
On October 22, Cal will be honorary skipper aboard Summer Sailstice in this year's Pacific Union Leukemia Cup Regatta. Team Summer Sailstice is raising money to compete against a club that nobody wants to be member of and needs to be abolished. When he gets through his three-year treatment, I'm taking Cal out sailing for real.
PHOTO
A donation to any team is greatly appreciated.
The Leukemia Cup is organized by the San Francisco Yacht Club, and will be held this coming Sunday (October 22) with the start off of Point Knox. There are 45 Leukemia Cup Regattas nationwide, and the Bay Area has been the top fundraising version in the country for nine consecutive years, having raised $7.2 million dollars since its inception 12 years ago.
There's still time to enter and sail or even start your own fund raising page. You can learn more and sign up here.
Receive emails when 'Lectronic Latitude is updated.
SUBSCRIBE