Almost four years after the keel had been laid for the Matthew Turner in her shed on the Sausalito waterfront, the stunning 100-ft tall ship was launched amidst much ceremony and celebration, and a little drama.
The dream of Alan Olson, the Educational Tall Ship For San Francisco is now one huge step closer to setting sail and beginning her mission of introducing thousands of Bay Area youth to the wonders of sailing and the sea.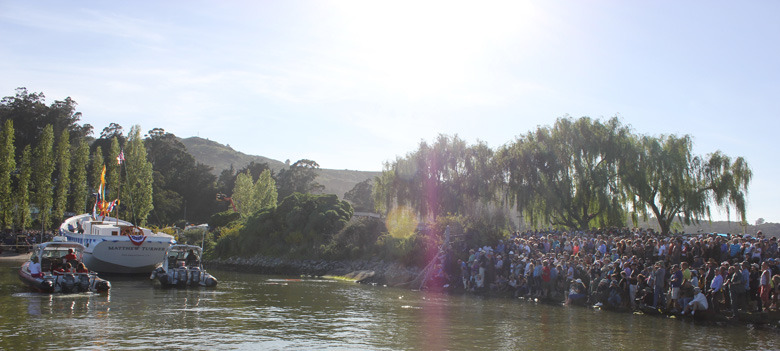 A sizable crowd — we estimate in the thousands — was watching from all angles, as well as a massive flotilla ranging from the 80-ft schooner Freda B to kayaks and paddle boards.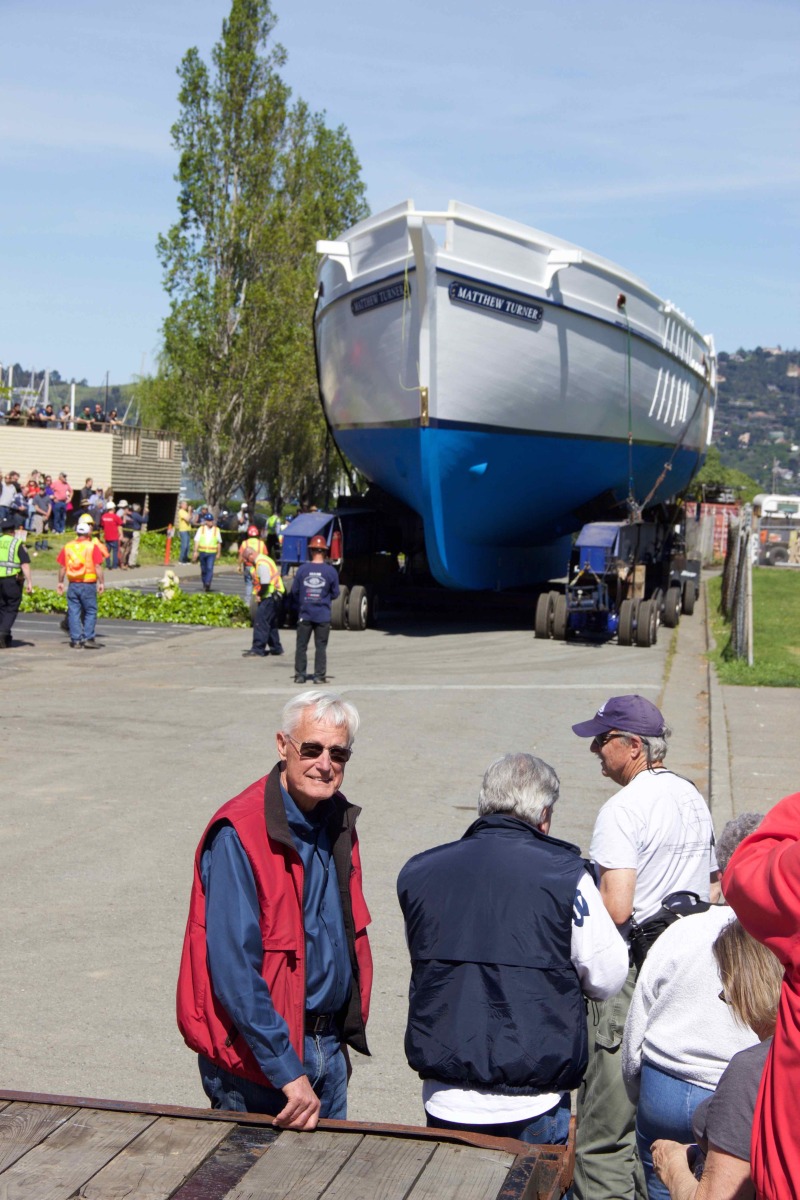 A dive crew was on hand to make sure the massive trailer holding the Turner was sitting correctly on the ramp. At least one tire burst as a semi-truck eased the 175-ton Turner back, then forward, then back and forward again for the better part of an hour, before two inflatables snuggled in on either side and guided her into open water.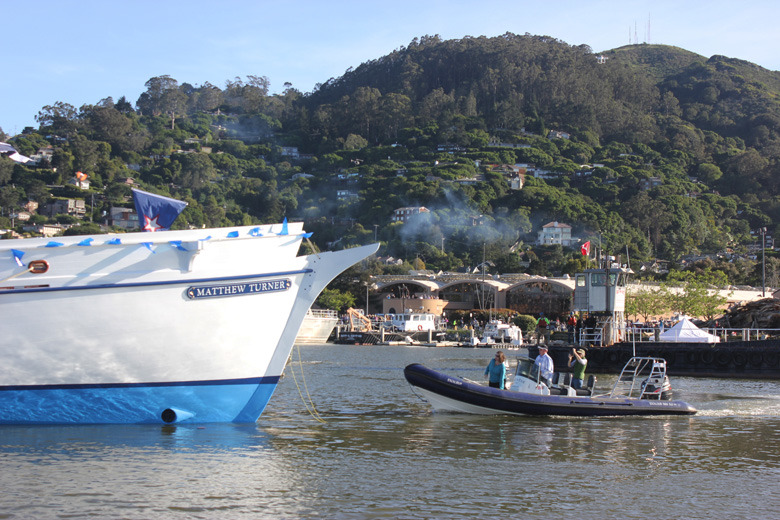 The crowd cheered, boats blasted their horns and the staff and army of volunteers who'd worked tirelessly on the Turner must have breathed a collective sigh of relief.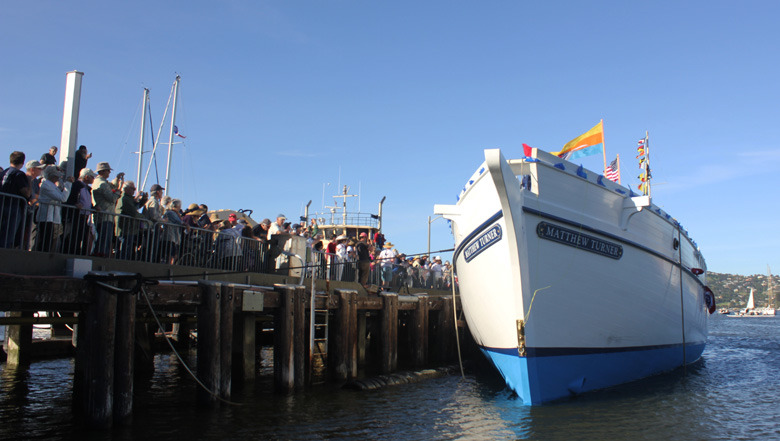 The Turner was docked in front of the schooner Seaward, comprising the Call of the Sea fleet. The Turner is floating high on her lines awaiting the spars, bowsprit and final rigging and sails to make her ready for the sea.
PHOTO
As we've been reporting this story, the shipwrights and volunteers who poured their sweat into the Matthew Turner kept telling us, "She'll last for a hundred years." We were honored to be on hand with everyone to celebrate the Turner's first night in the water in what may be a century of sailing.
Receive emails when 'Lectronic Latitude is updated.
SUBSCRIBE