In 1968, the first solo, non-stop race around the world set sail from the United Kingdom and into history. The competition, officially known as the Sunday Times Golden Globe Race, would introduce several influential sailors to the world, such as Sir Robin Knox-Johnston, who would go on to win the race, and Bernard Moitessier, who went on to write The Long Way, a book that would inspire generations of sailors. There were darker moments in the '68 Golden Globe as well.
The Golden Globe — which was the genesis for the modern singlehanded circuit — is preparing for its 50 anniversary edition, set to start in July from Les Sables d'Olonne, France. But this is not another BOC Challenge (now the Velux 5 Oceans Race) or Vendée Globe. "Entrants are limited to sailing similar yachts and equipment to what was available to Sir Robin in that first race," the Golden Globe website said. "Competitors must sail in production boats between 32-ft and 36-ft overall designed prior to 1988 that have a full-length keel with rudder attached to their trailing edge. These yachts are heavily built, strong and sturdy, similar in concept to Sir Robin's 32-ft vessel Suhaili," referring to Knox-Johnston's winning vessel in the 1968 race, which was a "slow, sturdy 32-ft double-ended ketch based on a William Atkins ERIC design."
In addition to older vessels, modern technology and satellite based navigation aids will be prohibited. The modern Golden Globe is a deliberate throwback to the 'Golden Age' of singlehanded sailing. In 1968, sailors had wind-up chronometers, barographs, and caught rainwater.
As you might imagine, French sailors are filling the ranks of the 23 skippers (six more competitors have signed up late and are looking for sponsorship, and must complete a 2,000-mile qualifier).
The modern Golden Globe seems like a breath of fresh air. While we certainly enjoy the grand-prix events sailed in cutting edge boats, the idea of an old-school, ultra-retro amateur round the world race is exciting.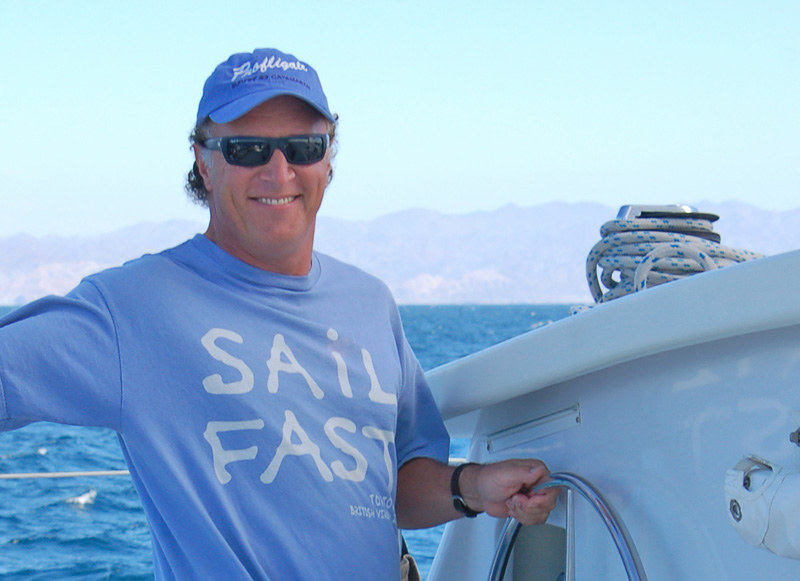 After 25 years as a dedicated member and leader of Latitude 38's editorial team, Managing Editor Andy Turpin will be casting off his docklines to head south this spring.
That means we're actively searching for a passionate sailor to fill his deck shoes who will serve as a highly productive in-house editor/reporter. The position involves writing, copy-editing, proofreading, photography and layout. (InDesign/Photoshop skills helpful, but not an absolute must). Prospective candidates must be able to multitask such responsibilities while under the pressure of an inflexible deadline. Writing and editing topics may include news reports on the Bay Area sailing industry, feature articles on recreational sailing, racing, cruising and more. The job also requires staff editors to contribute to our three-times-weekly 'Lectronic Latitude online newsletter.
If you're looking for a super-casual and cushy job, this isn't it. If you're looking for a telecommuting position, this isn't it. If you're looking for a 9 to 5 job, this isn't it. But, for a motivated journalist who is inspired by sailing and the sailing community, this position could be extremely rewarding.
Applicants must have at least three years of experience in print and digital journalism, plus passionate involvement in sailing, preferably on the West Coast. Your experience would help generate and evaluate story ideas, make assignments to freelancers, and package/edit their work for publication. Prospective candidates must have an understanding of the dynamics, demands, and tools of digital journalism and the basics of search engine optimization (SEO) and social media.
Latitude's World Headquarters is located in Marin County. Most of our staff have been with us 15 years or longer. All staff know their responsibilities, so we don't micro-manage — we just expect you to do whatever it takes to get the job done well, and on time. We pay competitive wages and offer health insurance coverage through Kaiser. From time to time there can also be some great travel opportunities.
We welcome résumés from anyone who meets our minimum requirements. But PLEASE, NO PHONE CALLS! Anyone who calls is automatically disqualified! Instead, click here to read the complete job description, and to send us your résumé and writing samples.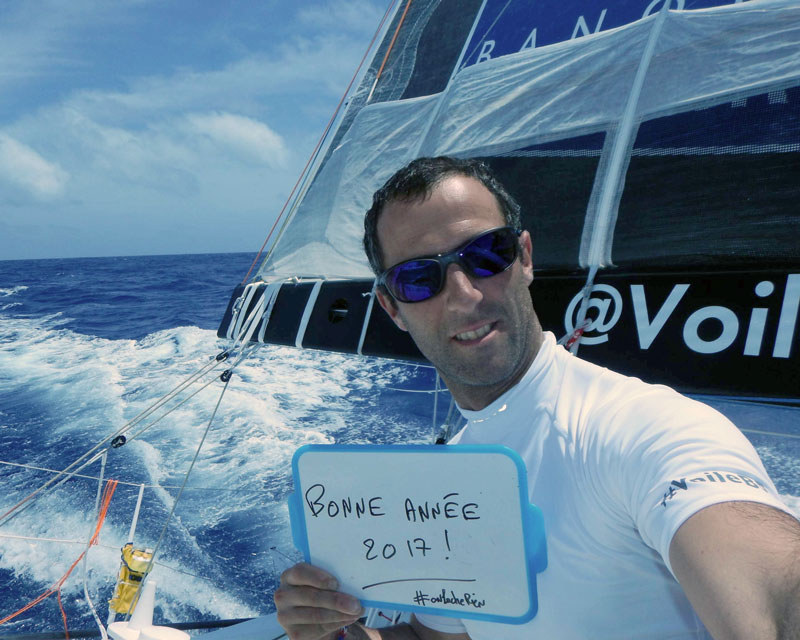 Within the next 24 hours, the two leaders in the solo nonstop round-the-world Vendée Globe will sail into Les Sables d'Olonne, back where they started on November 6. Remarkably, although Frenchman Armel Le Cléac'h has led for most of the circumnavigation, Brit Alex Thomson has been nipping at his transom for weeks. With only one day of racing to go for the leaders after 73 days, Thomson's Hugo Boss has closed to within 34 miles of Le Cléac'h's Banque Populaire VIII. Nail-biter finishes are not uncommon in short-course buoy racing, but after a lap around the whole planet? Amazing. This is one of the reasons that even the non-racers here at Latitude 38 get excited about this particular event.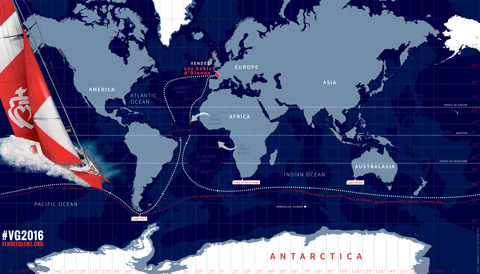 Making Thomson's race even more remarkable is that, on November 19, his foiling IMOCA 60 monohull struck a UFO (unidentified floating object) and broke the starboard mustache foil. On port tack he was thus handicapped in relation to the intact BP, but for this leg, he is on starboard tack and thus unaffected by the damage. If Alex is able to catch up and pass Armel, he'll be the first non-Frenchman to win the race in its eight editions.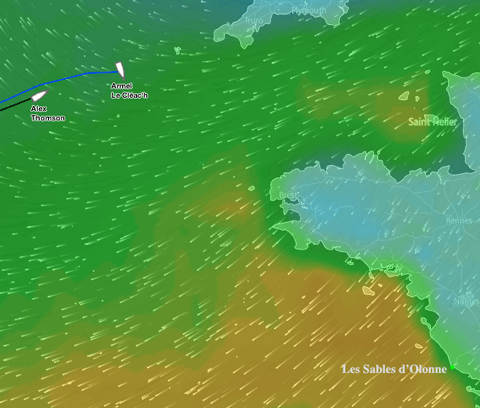 Spectators are invited to watch and greet the finishers. For those of us not fortunate enough to be within commuting distance of Les Sables, the finish will be streamed live on the Vendée Globe website, www.vendeeglobe.org. Les Sables, on the coast of the Bay of Biscay in Pays de la Loire, is eight hours ahead of Pacific Standard Time and one hour behind UTC. The first boat is expected to finish between 8 a.m. and noon tomorrow PST (4-8 p.m. UTC). We are planning a report in Friday's 'Lectronic, and in the Sightings section of the February edition of Latitude 38 magazine.
On Day 69 (January 16), Alex Thomson set a new 24-hour record (536.81 miles) for a singlehanded 60-ft monohull.
Le Cléac'h and Thomson will both break the the race record, held by François Gabart with a time of 78 days. After their finish, 16 more boats out of the 29 starters (all men) will still remain on the course. Dismastings, collisions with UFOs, and other damage took a toll on the fleet.
Receive emails when 'Lectronic Latitude is updated.
SUBSCRIBE