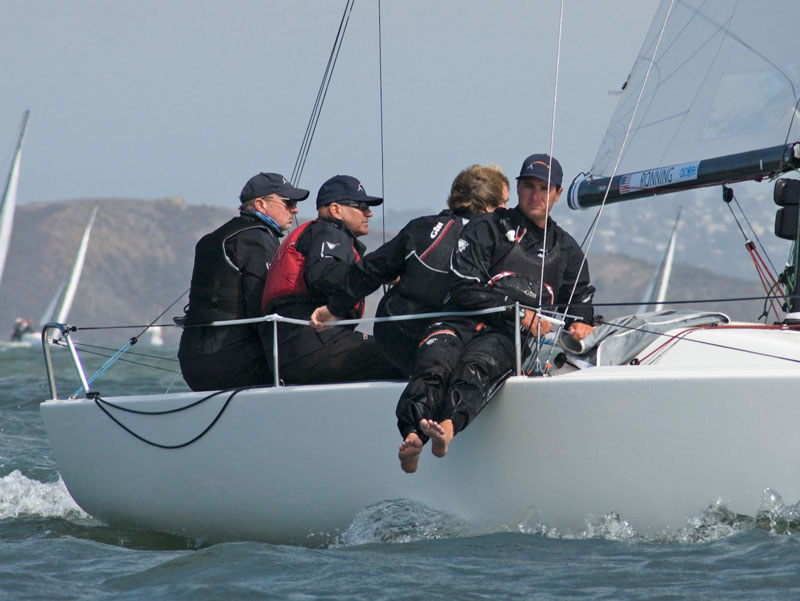 Among the eight men and six women shortlisted for US Sailing's Rolex Yachtsman and Yachtswoman of the Year are five Californians. Three come from the San Francisco Bay Area: Melges 20 and J/70 world champion John Kostecki of Fairfax in Marin County; 5o5 world champion Mike Martin, another Marinite, from Mill Valley; and IKA Formula Kite world champion Daniela Moroz of Lafayette in the East Bay. Sort of counting as a Bay Area sailor, St. Francis Yacht Club member Paige Railey of Florida, the Laser Radial world championship silver medalist, was also nominated. Kostecki won this honor previously in 1988 and 2002. Railey won previously in 2006.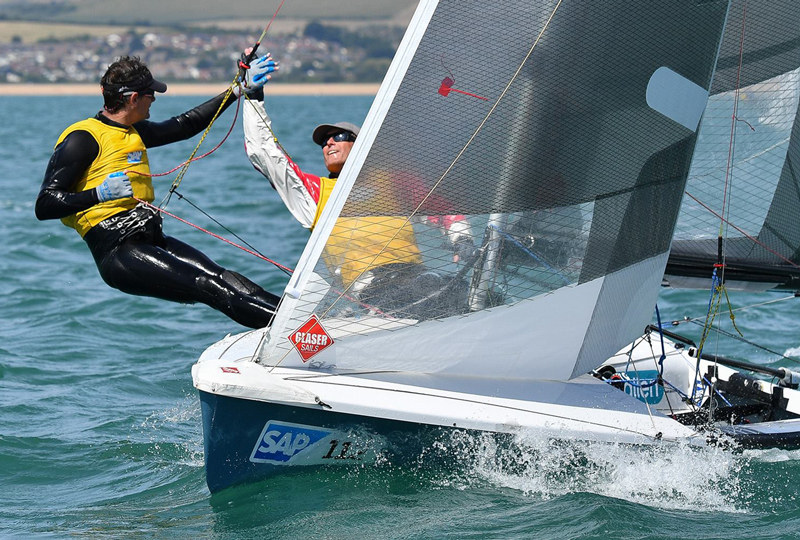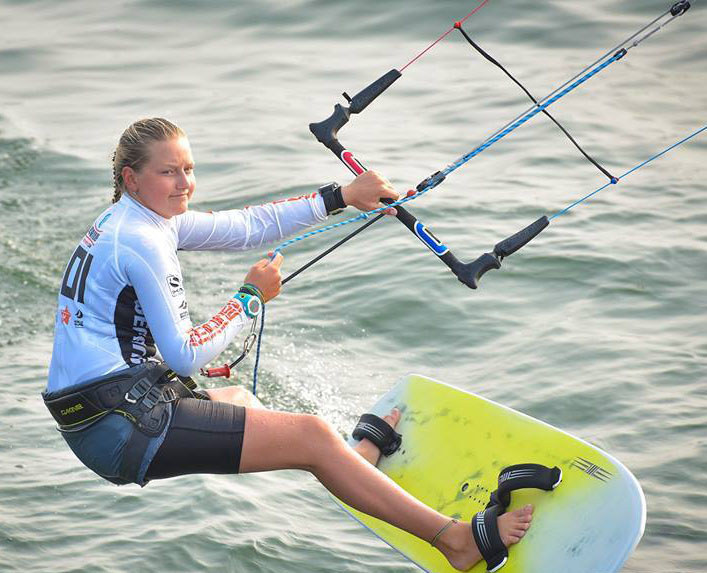 From Southern California, Olympic bronze medalist Caleb Paine and Briana Provancha, Annie Haeger's silver medal-winning crew in the 470 South American Championship, both hail from San Diego.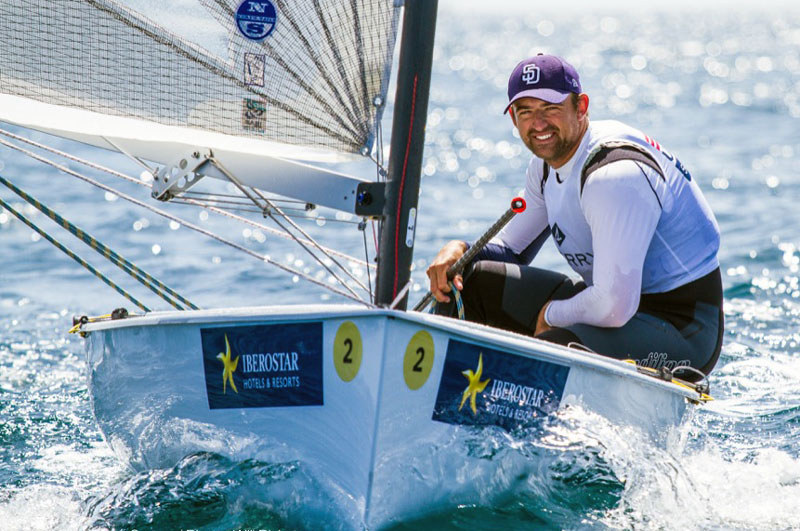 A panel of sailing journalists will discuss the merits of each sailor's racing results before voting. The winners will be announced in January and honored on Thursday, March 2, during a luncheon at NYYC in Manhattan.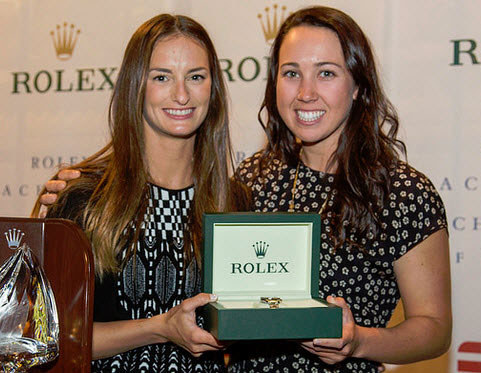 See US Sailing for the complete shortlist.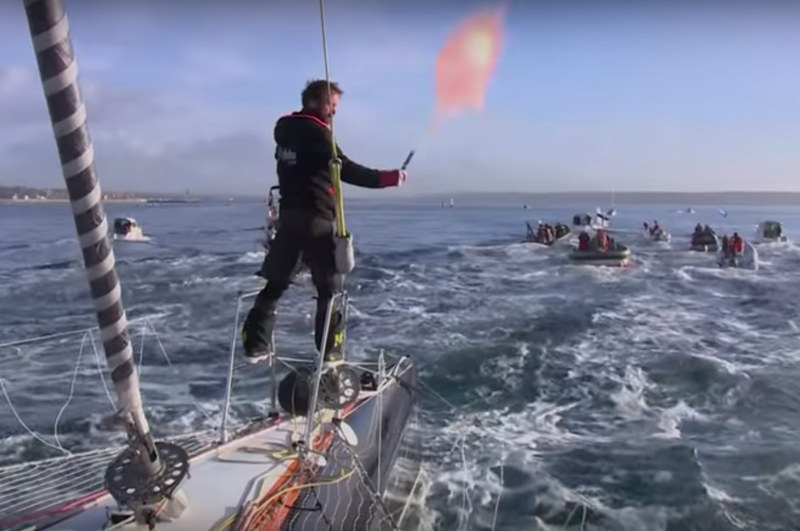 In 2008, when Francis Joyon set a new solo around-the-world benchmark of 57 days and 13 hours — knocking 14 days off the previous record — some thought his feat would be unbeatable. But not fellow French sailor Thomas Coville, 48. With his arrival at l'île d'Ouessant, France, Sunday aboard his massive maxi tri Sodebo Ultim', he shaved a week off Joyon's time, finishing his sprint around the planet in 49 days, 3 hours, 7 minutes and 38 seconds. Simply amazing! It was his third attempt since 2009.
Needless to say, Coville received an exuberant welcome from his sailing-crazy countrymen and was hailed as a hero in the yachting press around the world. Upon arrival, he was quoted as saying that he was "exhausted, even completely emptied," after enduring seven weeks alone on the ocean, traveling at speeds almost unimaginable to mere mortals. Can his record be broken? If past performances are any indication, it may only be a matter of time.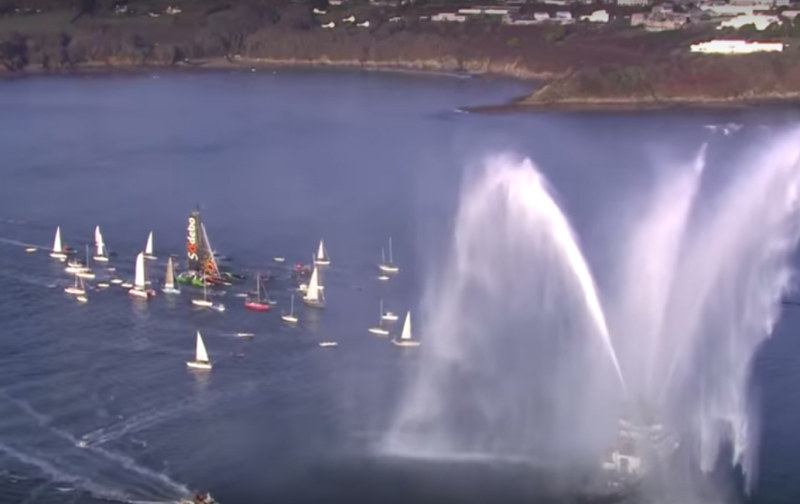 Meanwhile, offshore racing fans the world over have been having a feast of excitement in recent days, as a new record was set in last weekend's Sydney-Hobart, the Vendée Globe leaders have rounded Cape Horn, and Joyon and crew are attempting to break the Trophée Jules Verne world record. Look for more on all these efforts here and in the pages of Latitude 38.
The icy docks seen all over the Bay Area recently remind us of an important lesson learned:
A few years ago I was walking down a dock toward my boat on a cold winter's night when I heard a muffled sound that I first assumed was a seal — which was puzzling, as we never see seals in our marina. Turned out it was a fisherman, who'd slipped on the dock and fallen into the 50-degree water. He was so cold that his legs were almost numb, his hands were so cold he could barely grip the dockline that kept him from going under, and he barely had the strength to make a feeble cry for help, let alone pull himself up onto the dock. He was a big guy wearing full foulies, but luckily I managed to roll him up onto the dock, which almost certainly saved his life.
That incident left me not only with a racing heartbeat, but with the startling realization of how dangerous an 'overboard' situation can be even in a marina — something you simply don't expect to happen.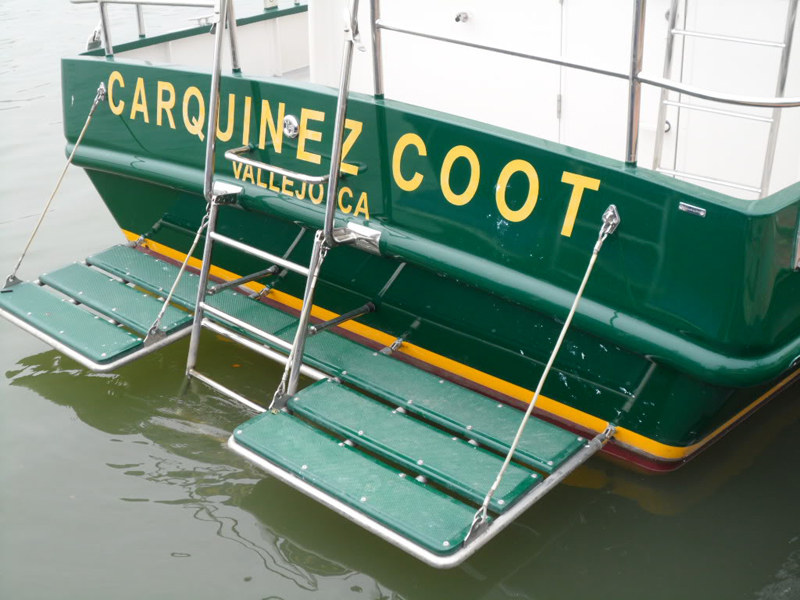 Think about all the safety gear that responsible sailors carry on board these days in preparation for man-overboard (MOB) situations: lifejackets, throwable floatation, Lifeslings, MOB poles and lights, GPSs and AIS units with MOB buttons … But how many of us have ever thought about a water-exit plan from our own marina? Even though the dock surface may be only be a foot above the water, you have to be in pretty good shape to do a muscle-up onto it — especially after a few minutes floating in muscle-numbing water.
Have you ever thought how you would get out if there was no one around to help? Our advice is first to scope out boats near yours that have a swim step or near-water sugar-scoop deck. If you could get to one of those by swimming a few strokes, that may well be your best option. Otherwise, consider buying one of the many commercially available emergency ladders that are available from marine stores and online. Some come in quick-deploy pouches. Others have some sort of hinged mechanism. Any of these would be a good investment for an offshore MOB situation also.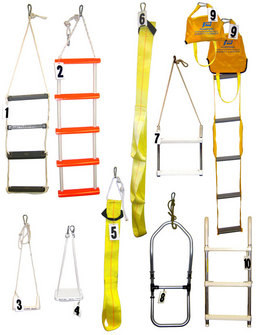 Hopefully, this winter's quota of icy-dock-days will soon be behind us. But in the meantime be careful out there.
Receive emails when 'Lectronic Latitude is updated.
SUBSCRIBE